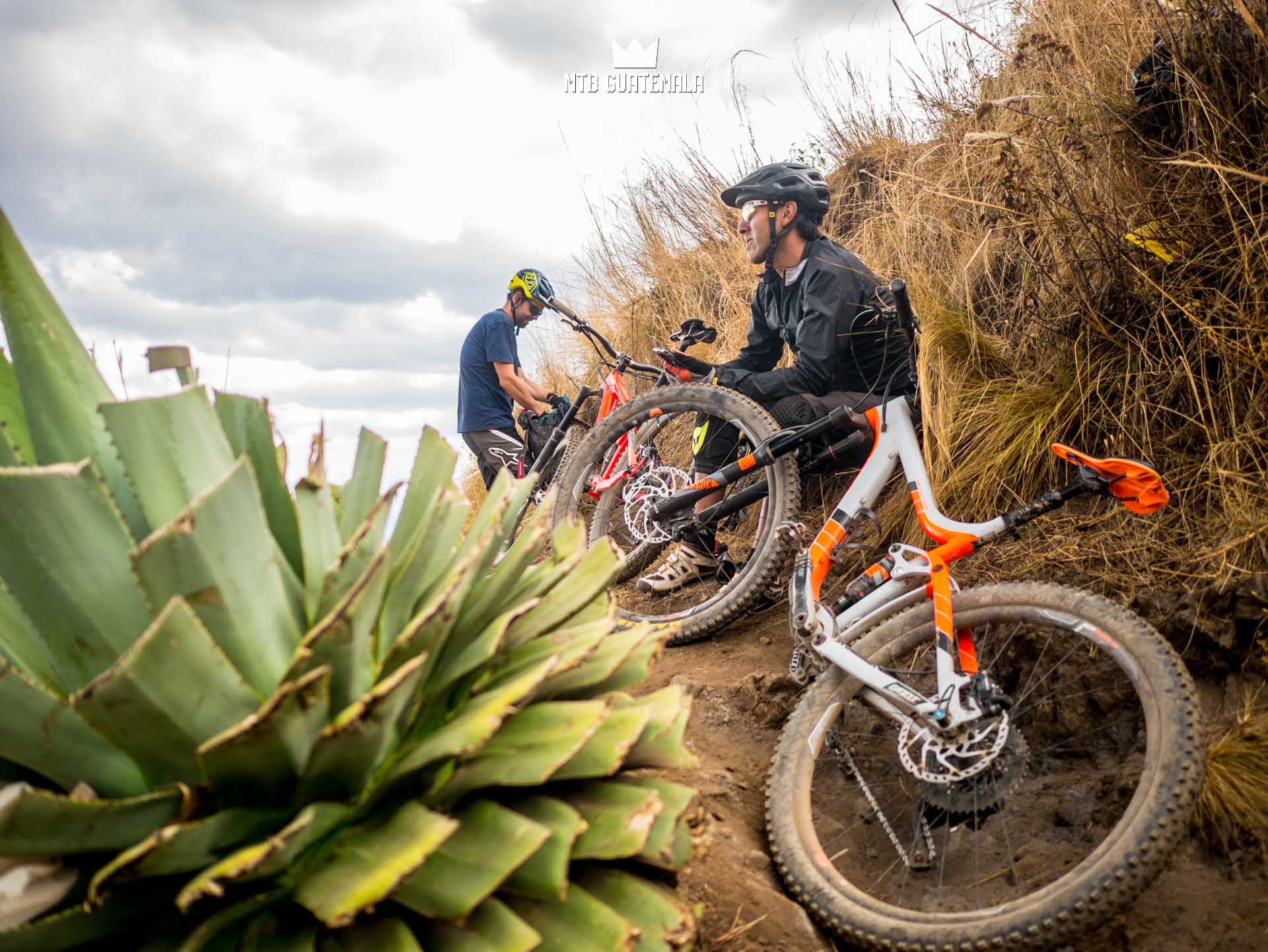 Meet your new crew
OUR GUIDES
Andrea Barillas
Whether it is exploring a new route in the Cuchumatanes mountains or competing in Enduro, Downhill or XC Andrea has proven herself an outstanding all-around rider ready for any situation. Andrea has been passionate about cycling since a young age and enjoys sharing her beautiful country with others.
Current Sponsors: Race Face Products Total Bikes Guatemala.
Daniel Schwartz
"El Capitán de los locos" Daniel has been at the forefront on MTB exploration in Guatemala for many years and his knowledge of the country and terrain is unmatched.
Daniel has spent more time plotting courses on google earth, hiking his bike and backtracking down donkey and sheep paths than anyone. Accomplished racer turned trainer speaker and guide Daniel now coaches up and coming racers in all disciplines of cycling.
Ricky Gomez
The odd one of the bunch Ricky is a paint-ball master turned MTB enthusiast turned bike shop owner and now call center expert. Ricky and Tony grew up together – pushing each other on the bike and  establishing Monkey Bike Sh0p as the premiere bike shop for rentals and repairs in Antigua. Ricky is a qualified mechanic guide and has an awesome shot – don't mess with him!
Sebas Par
Native of Solola – Sebas grew up swimming and exploring in Lake Atitlan. An avid cyclist "Posh" has explored around the lake like very few have on two wheels. Founder of "Papa Bikers" cycling club – Posh has been integral in the organization of numerous events and travesias. Fluent in Spanish, english and Kaqchikel – the local Mayan dialect – his quick tongue is sure to help get you out of a bind!
Brendan James
Raised in Vermont Brendan built trails and raced mountain bikes from an early age. An accomplished photographer, and bike racer he settled down in Guatemala in 2014 "MTB paradise in the mountains".
Brendan knows Guatemala like few locals do – with over 5 years exploring the country and 120 guided trips under his belt.