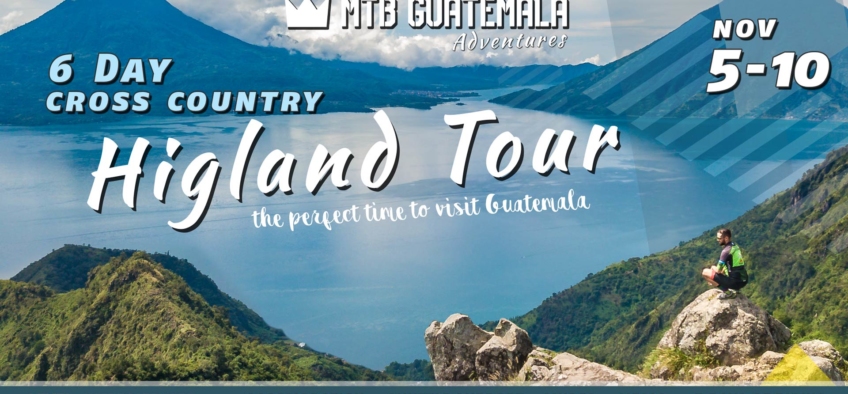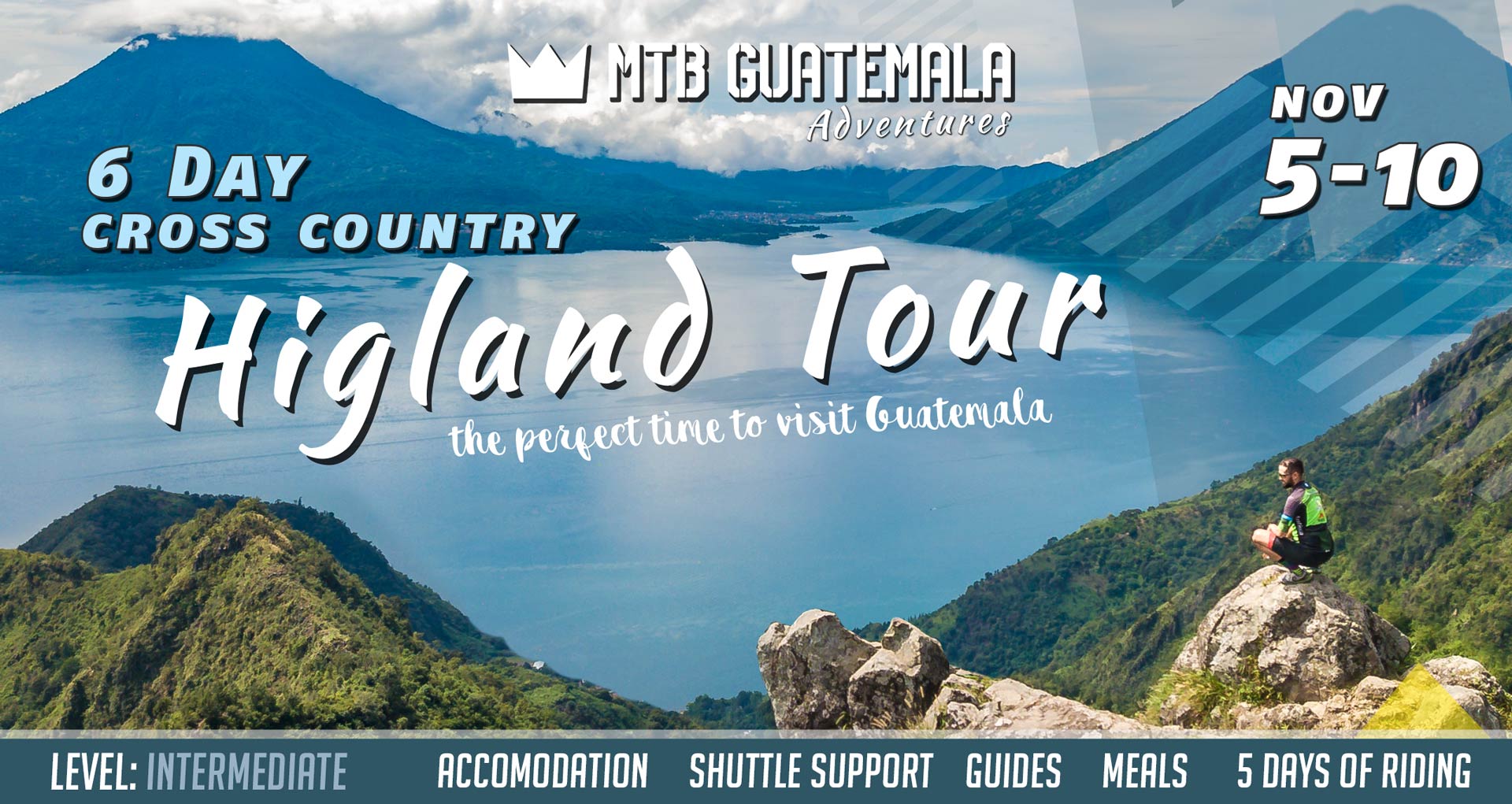 The Crown Jewl of Mountain Bike Guatemala's Epic multi-day itineraries: the Highland Tour. This special fall edition includes 5 days of fantastic intermediate cross country mountain biking culminating with a visit of Guatemala's largest community bike events: the travesía Campanabaj. Get ready to see Guatemala like few do.
One of the America's best kept secrets: Guatemala is a mountain bike paradise home to incredible terrain, climate and culture. This off road route crosses the highlands from the coffee fincas of Antigua to the high pine forests of Totonicapán at 3400m.
We are offering a massive early bird discount – 25% off  if you book before October 6th!
https://www.mtbguatemala.com/tours/fall-highland-tour/
Normal Price: 1330 USD  Promo: $999 USD
Package includes:
Pickup / drop off to Guatemala City Airport
5 Days of intermediate shuttle assisted riding
6 nights in hotel
Breakfasts / Lunches / Snacks
Experienced Guide (1:4 ratio)
Professional driver
Safe Transportation
Mechanical Hesitance
Visit to the Mayan Ruins of Iximche
Entrance to the community Travesia
Visit to Lake Atitlán
Itinerary:
11/5 – DAY 1 (Tuesday) Arrival
Pickup at La Aurora International Airport
Transport to Hotel in Antigua Guatemala
Welcome dinner
11/6 – DAY 2 (Wednsday) – Antigua Volcanoes Ride
Shuttle assisted ride up to 2600m
Views of Antigua's Volcanoes
Lunch at a Local Family Owned Restaurant
11/7 – DAY 3 (Thursday) – Tecpán – Pana
Visit to the Mayan Ruins of Iximche
Follow a remote and senic backcountry route to Lake Atitlán
Hotel in Lake Atitlán
11/8 – DAY 4 (Friday) – Lake Atitlán XC tour
optional rest day
Shuttle up above the lake for great riding and even better views!
Afternoon Kayak in San Antonio Palopo
11/9 – DAY 5 (Saturday) – Totonicapán
Shuttle up to 3400m
Travers the largest pine reserve in Central America
Follow a remote and ancient route to Quiché
Lunch in an authentic cabin and ecopark in the mountains
11/10 – DAY 5 (Sunday) – Community Travesía
Held each year in Totonicapán La Travesía Campanabaj is a town festival and mountain bike group ride. This event is like a party on wheels – where everyone goes at their own pace! in 2018 the event drew over 1000 cyclists.
Return to Antigua
Booking
Book this tour here on mtbguatemala.com
https://www.mtbguatemala.com/tours/fall-highland-tour/
About Mountain Bike Guatemala:
We are a world-class tour operator with expert guides, exclusive routes and a high security protocol. Let us show you the real Guatemala!