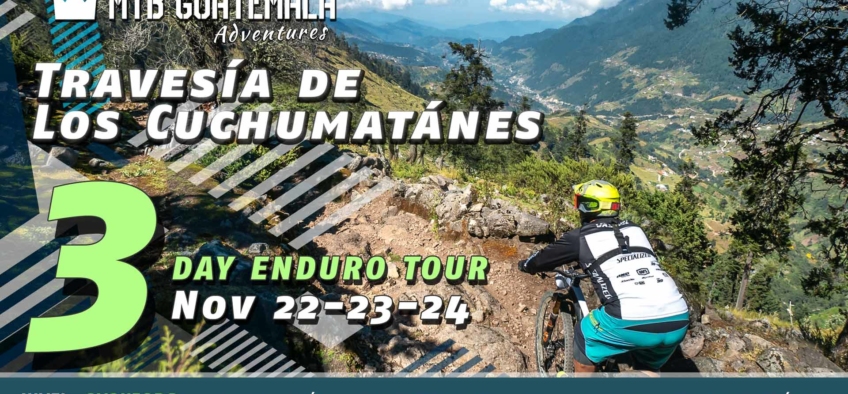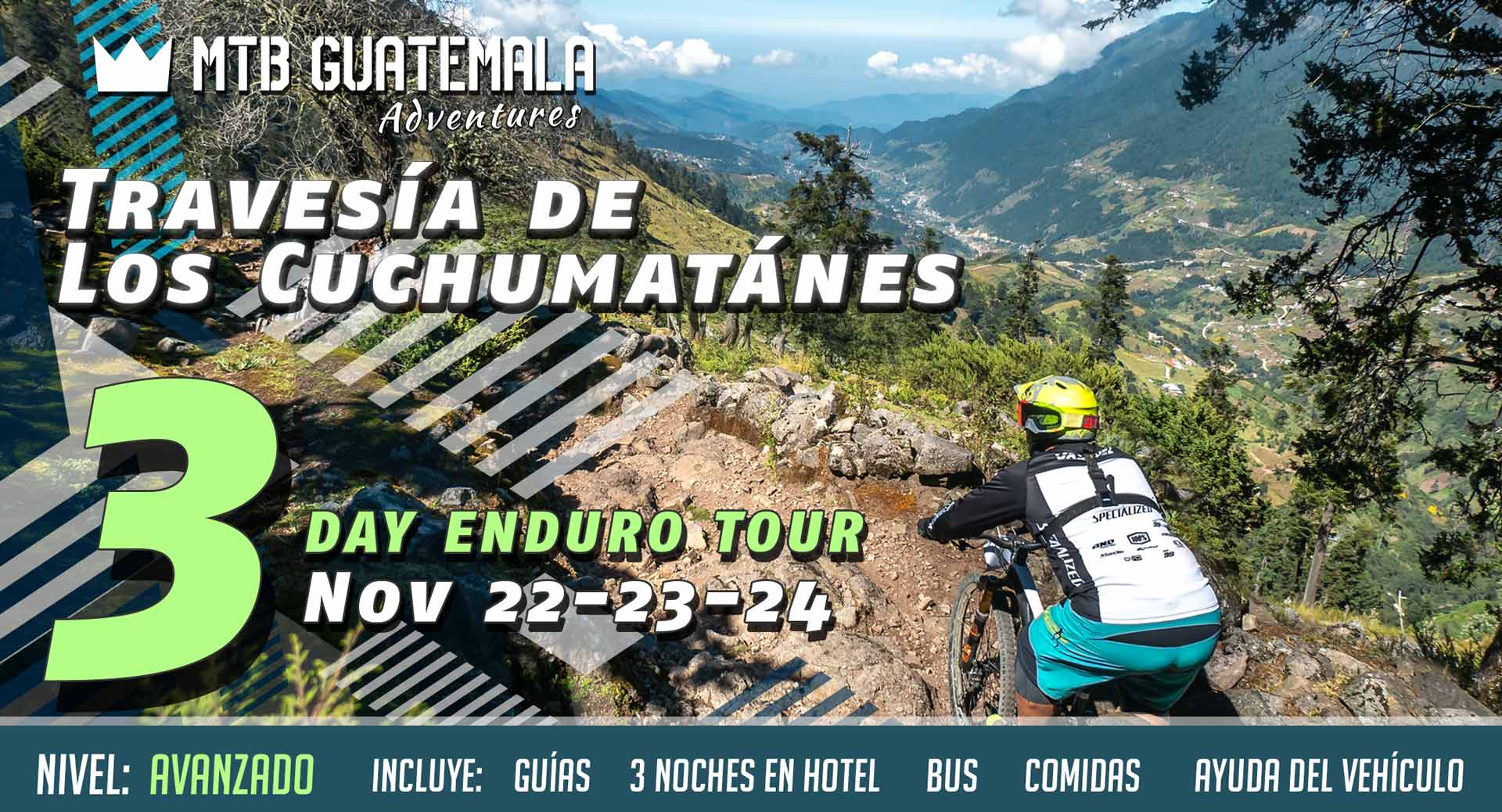 The most anticipated date of the year arrives – La Trachuía de Los Cuchumatánes! Join us for a weekend full of emotions in enduro mode!
We are the only company that offers this tour. You will surely have the best weekend exploring little known parts in this beautiful country so perfect for cycling!
On this trip you can visit some of the longest and most technical descents in the country including the famous descent of Cuchumatanes from an altitude of 3400 m!
About us
Mountain Bike Guatemala is a world-class mountain bike tour operator with expert guides, exclusive routes and a high security protocol.
Learn more and book tour:
https://www.mtbguatemala.com/tours/todos-santos-enduro-tour/
This is an all-inclusive tour with the following:
Private and safe transportation from Antigua
Guides
Driver
Vehicle support for 3 days
Meals
Crossing
Two nights of high level accommodation in Huehuetenango
Brendan James Photography photo package
Itinerary:
11/27/2020 Friday
6am Departure from Antigua
We have breakfast at Tecpán
Enduro type descent near Quetzaltenango
Lunch in Quetzaltenango
We will stay in a hotel in Huehuetenango
11/28/2020 Saturday
Travesía de Los Cuchumatánes 
Approximately 50 km, with an ascent from 1,800 to 3,300 masl.
Transportation will be offered for those who do not want to climb.
There are several ways to descend from the summit, we will be making the most technical route
11/29/2020 Sunday
** Special Enduro **
All Saints
we arrive at the gate of heaven – a magical place with a view of the  Todos Santos valley
Then a rapid and technical descent in old paths with a lot of history
We return to Antigua exhausted but full of excitement and great memories of this incredible region.
Mandatory carries:
A bike in good condition
Clothes for the cold also chumpa waterproof
Your meal during the colaso
Replacement kit – Pipe / wrenches etc.