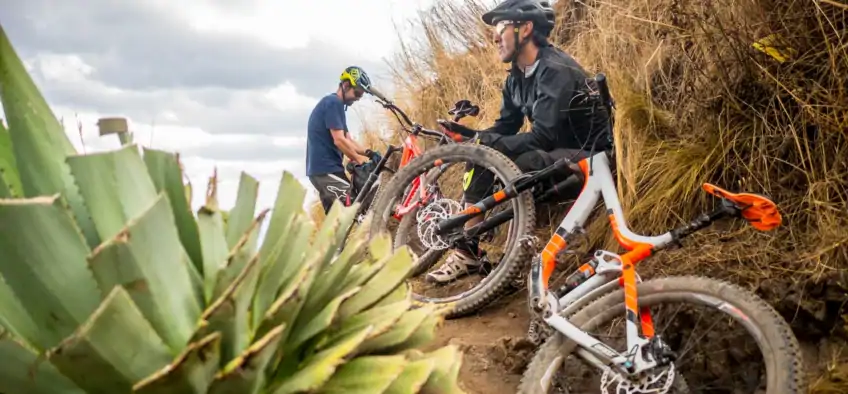 Meet your new crew! Now in our 7th season of operation our Guatemala Mountain Bike Guides know the trails better than anyone. Let us get you out and riding some of the best trails in Guatemala.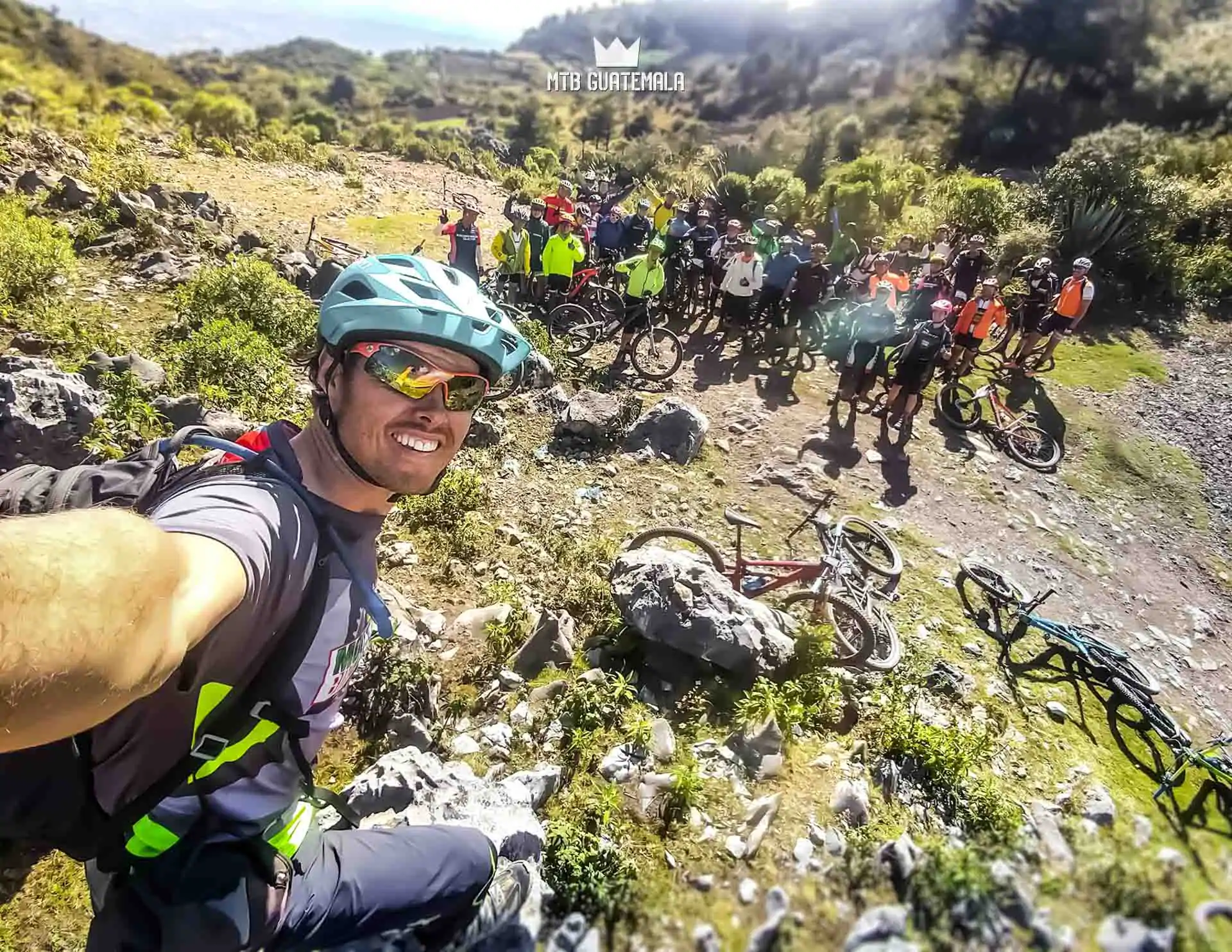 The Mountain Bike Guatemala Story
Fueled by a passion for exploration and sharing adventure.
In 2008 I first had the opportunity to visit Guatemala by bike and it took my breath away. I crossed the country taking a month to get to know it's diverse landscapes and people.
A lifelong athlete and bike racer In 2012 I moved to the Guatemala and fell in love with Mountain Biking all over again. I decided to stay.

Since 2015 I have been guiding in Guatemala – sharing the same experiences that led me to fall in love with the country with people from around the world.
The journey hasn't been short and I am thankful to have one of the most rewarding jobs that one could ask for and a team that understands the importance of getting things right. Our goal is to create life-long memories for our guests and, always impress with the quality and customization of our tours! Bienvenidos!
-Brendan James
Tours delivered
Our team has guided hundreds of mountain bike tours – showing the best of Guatemala to the world all while keeping up an excellent review-rate.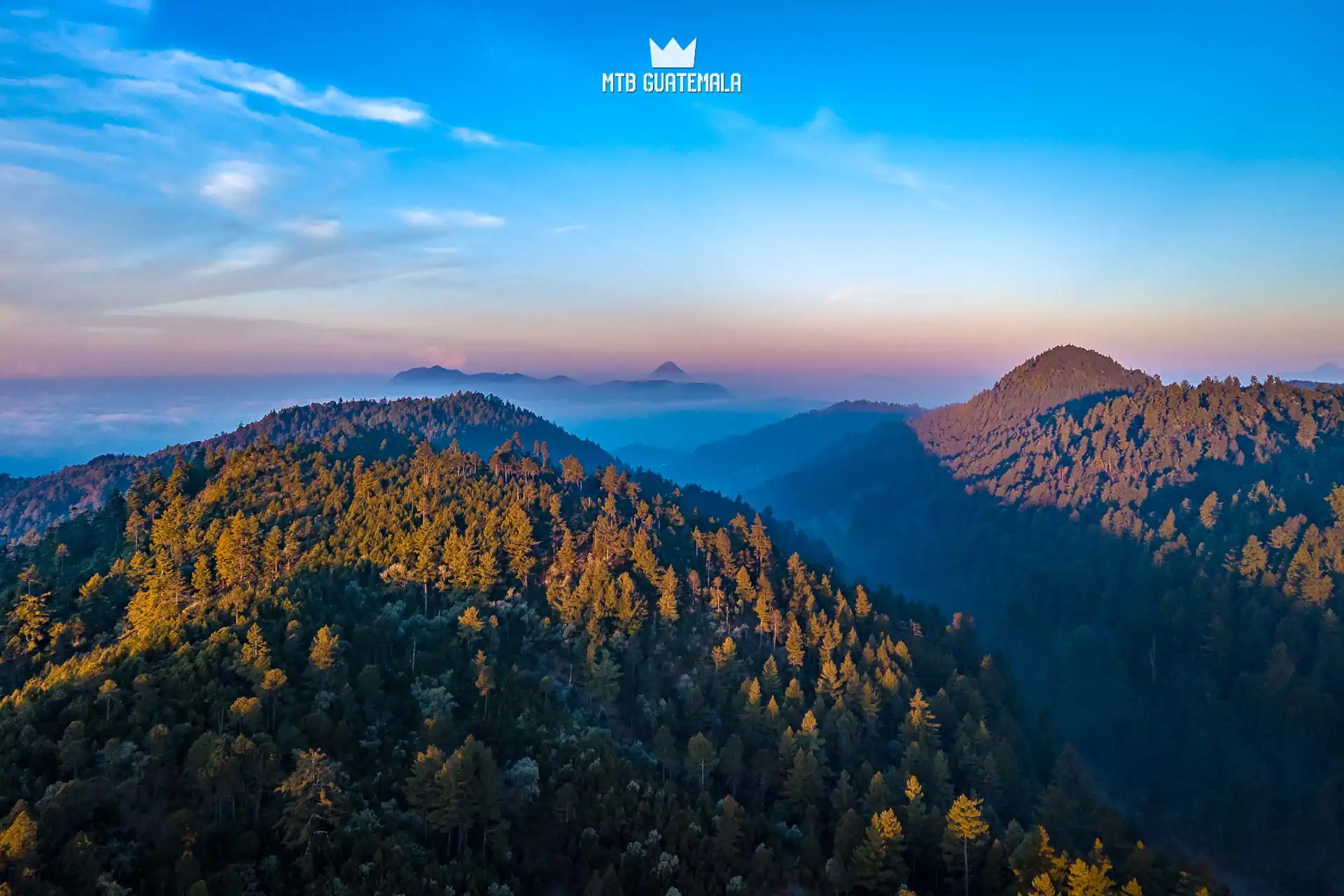 Five Star Reviews
With years of experience riding, racing and exploring our guides know Guatemala better than any other company.
Part of what makes an good mountain bike guiding company is a good team and intimate knowledge of the terrain. Our reviews stand for themselves, showing the personal attention we give all our clientele.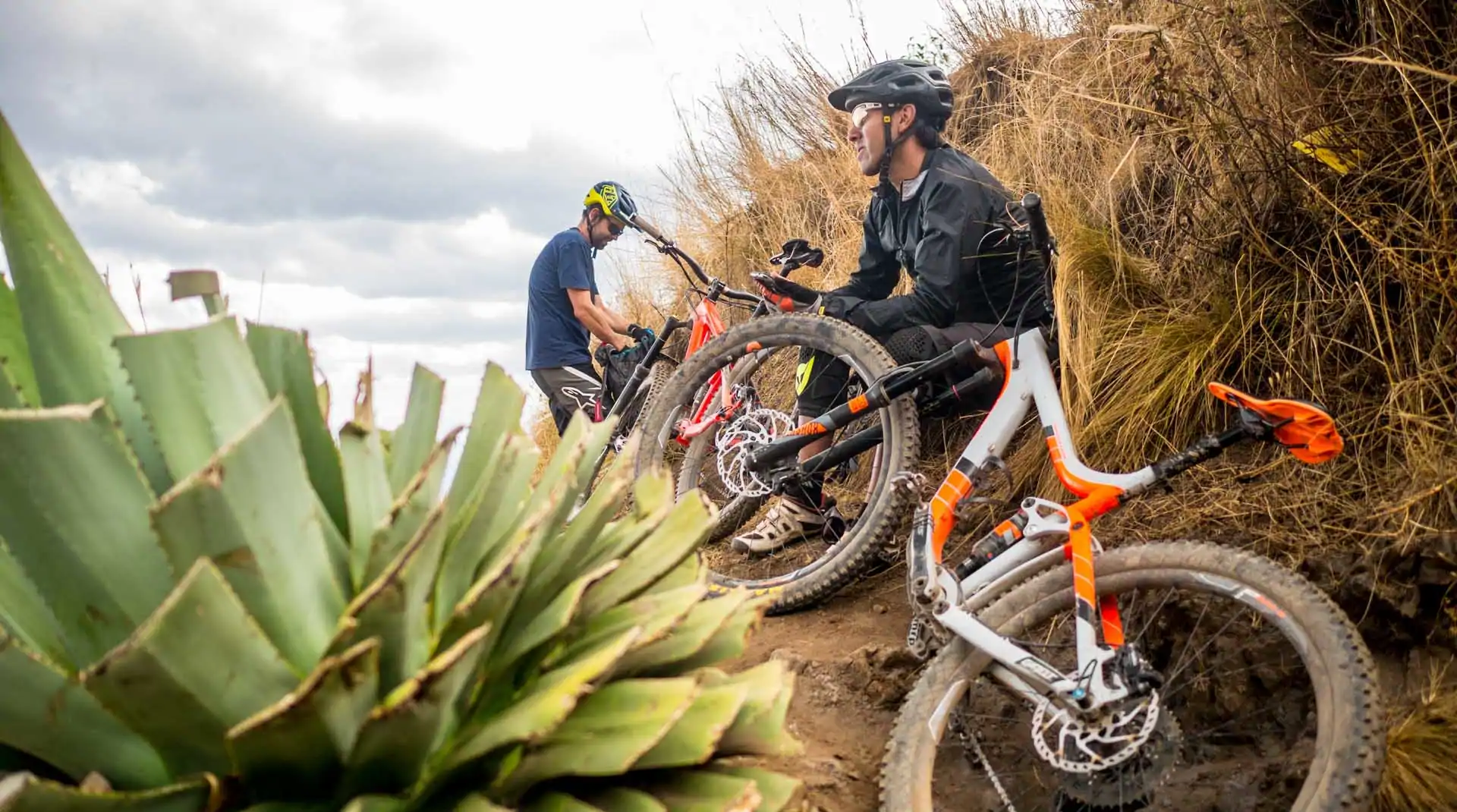 MTB Guatemala Mountain Bike Guides 2023
Meet your new crew!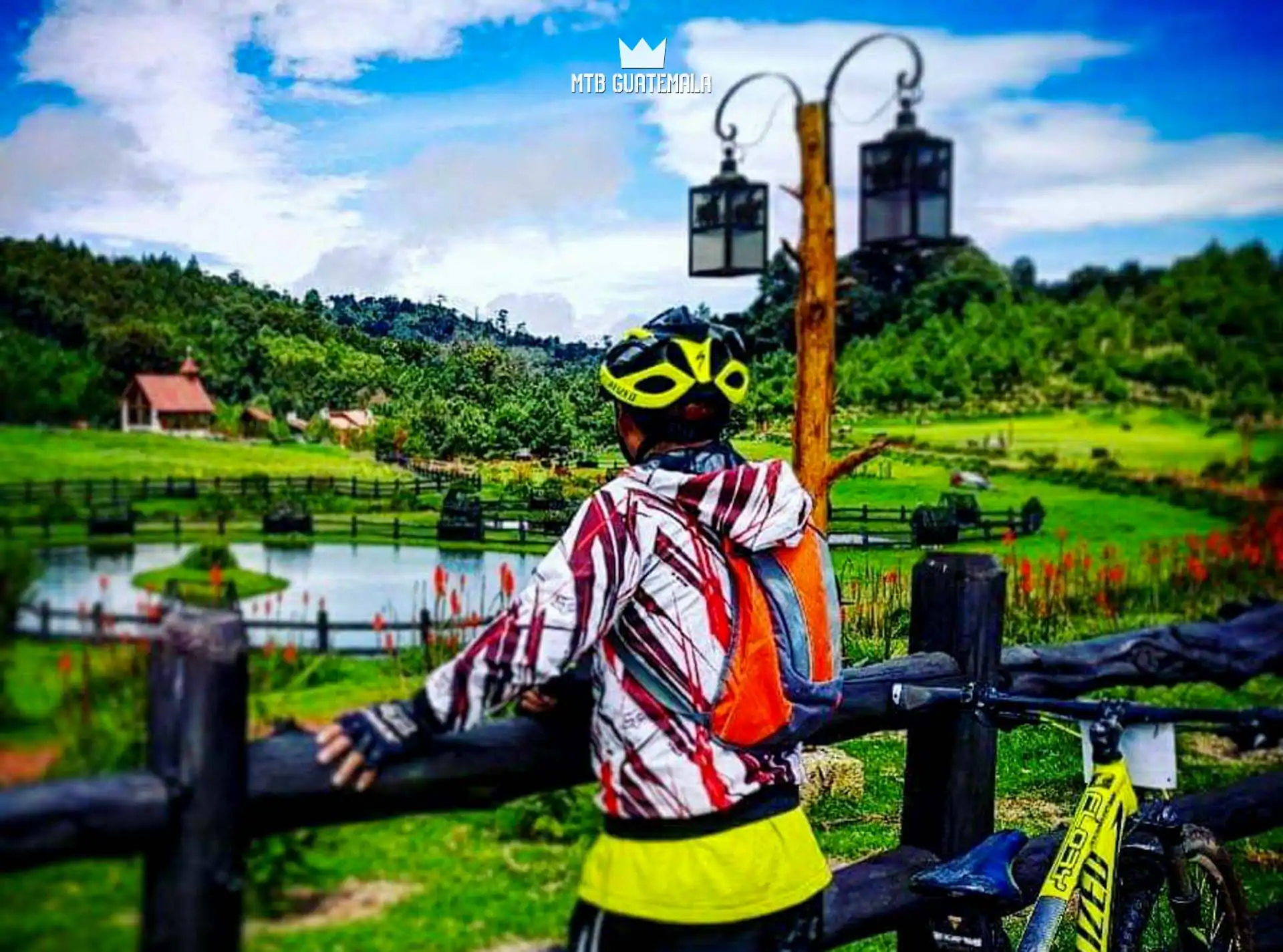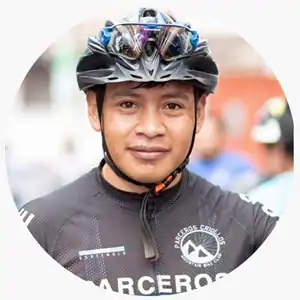 Neftali Ajin
Native of Tecpán Neftali first caught our attention with his incredible photography. Toro has been a rock solid addition to our team with the patience and kindness to work with all levels of riders as well as lead and design routes. Articles by Neftali ->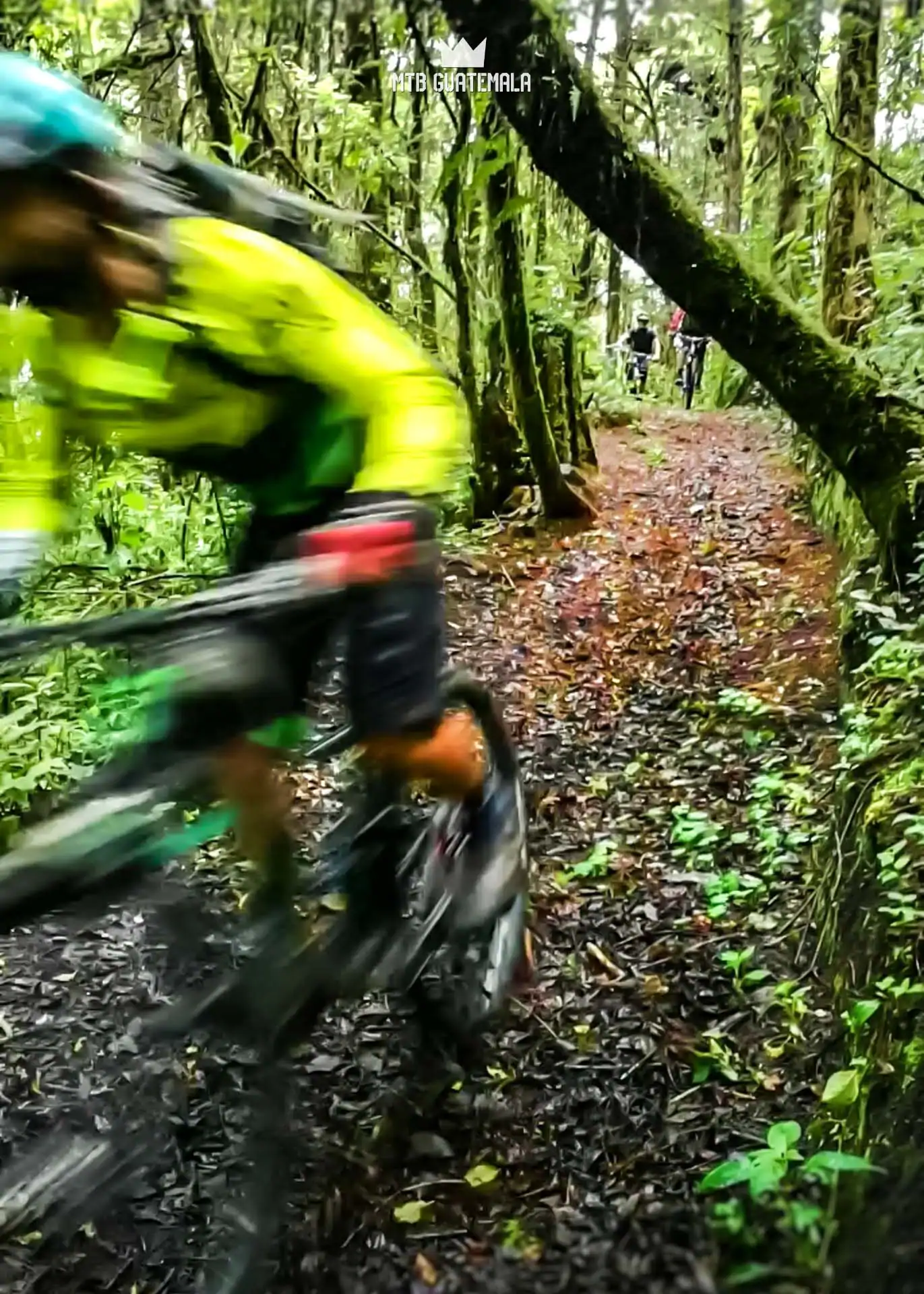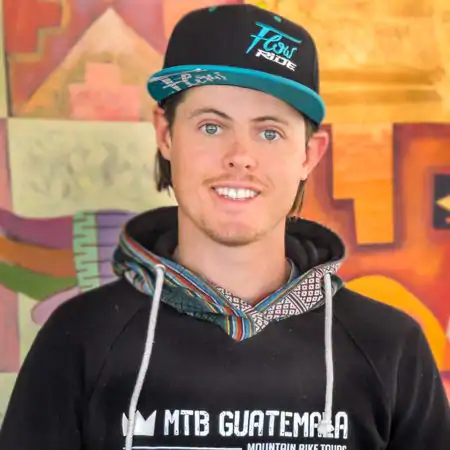 Brendan James
Founder Brendan James has spent over 7 years exploring guiding and racing in Guatemala. Originally from Vermont, a career of adventure mountain biking led him to Guatemala where fell in love with the country it's terrain and people. Articles by Brendan ->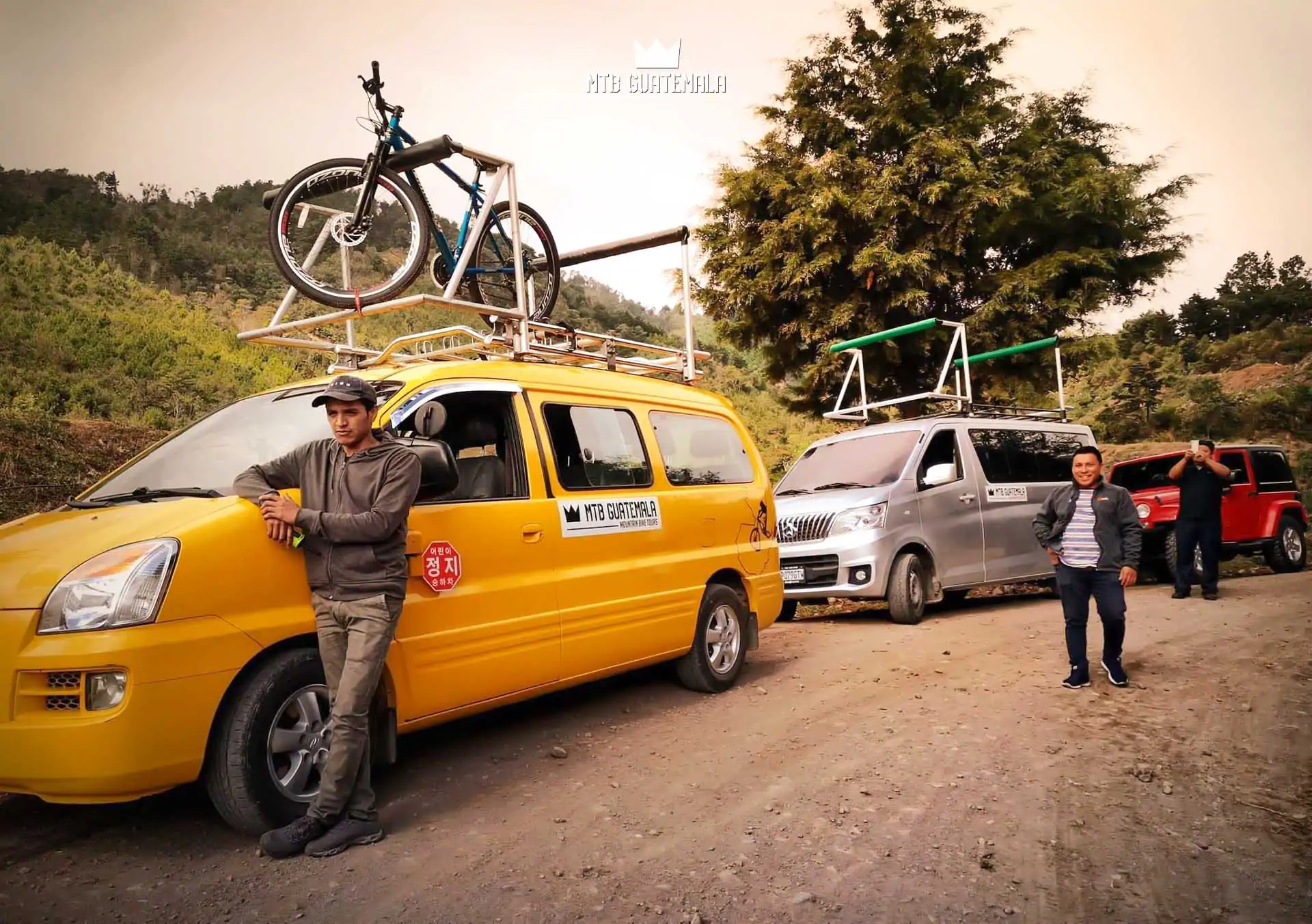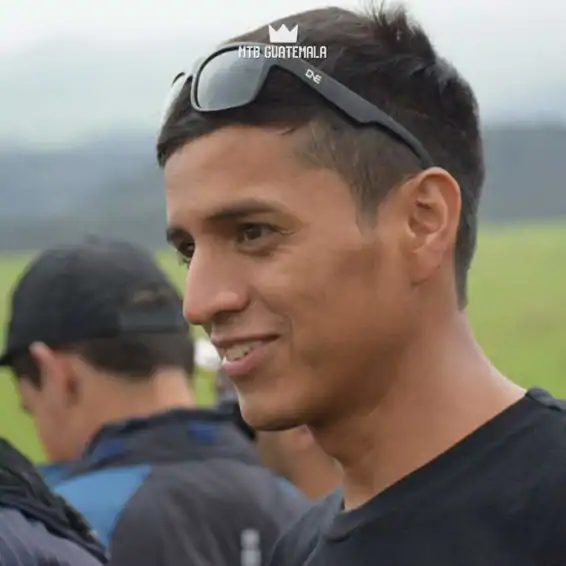 Erick Maldonado
Trasportes DeLeon – Erick is our driver / chef / office man extraordinaire. Erick has driven the country with our clients carefully delivering bikes and belongings all the while being an important emergency contact on the tours.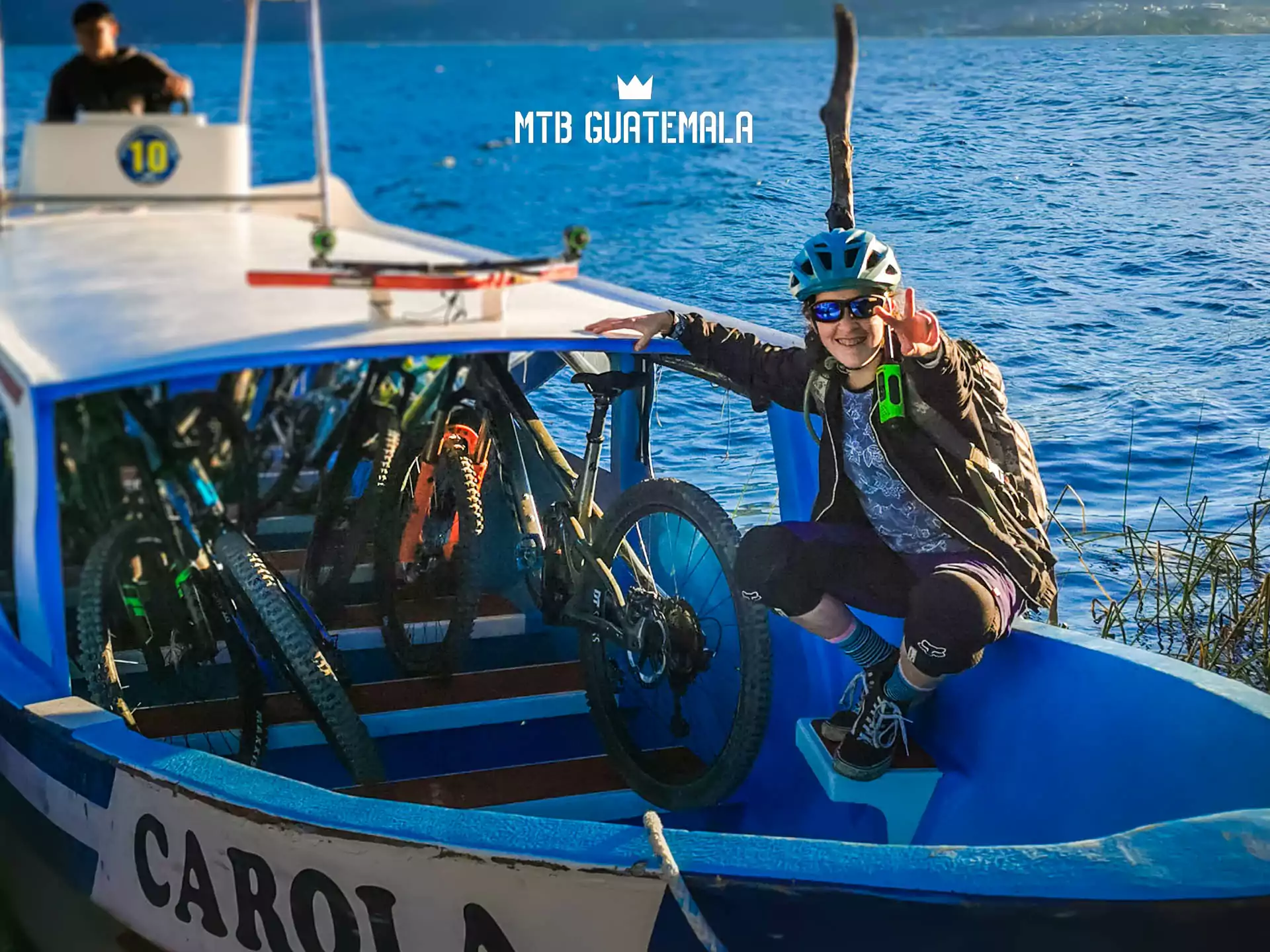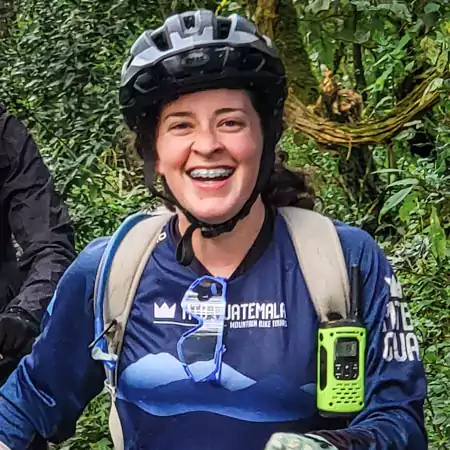 María Renée
María la Guía has been with us for over a year. She has been an energetic addition to the team on the trails and behind the scenes. When not guiding María can be found playing drums with her band Voodoo Magic.
Our Guiding Principles
We are a group passionate cyclists – eager to share the awesome riding in Guatemala with the world.
We guide routes that we ourselves would enjoy
We operate in the most ecologically sustainable manor possible
We are not cheap. We rent nice equipment and we pay our employees well.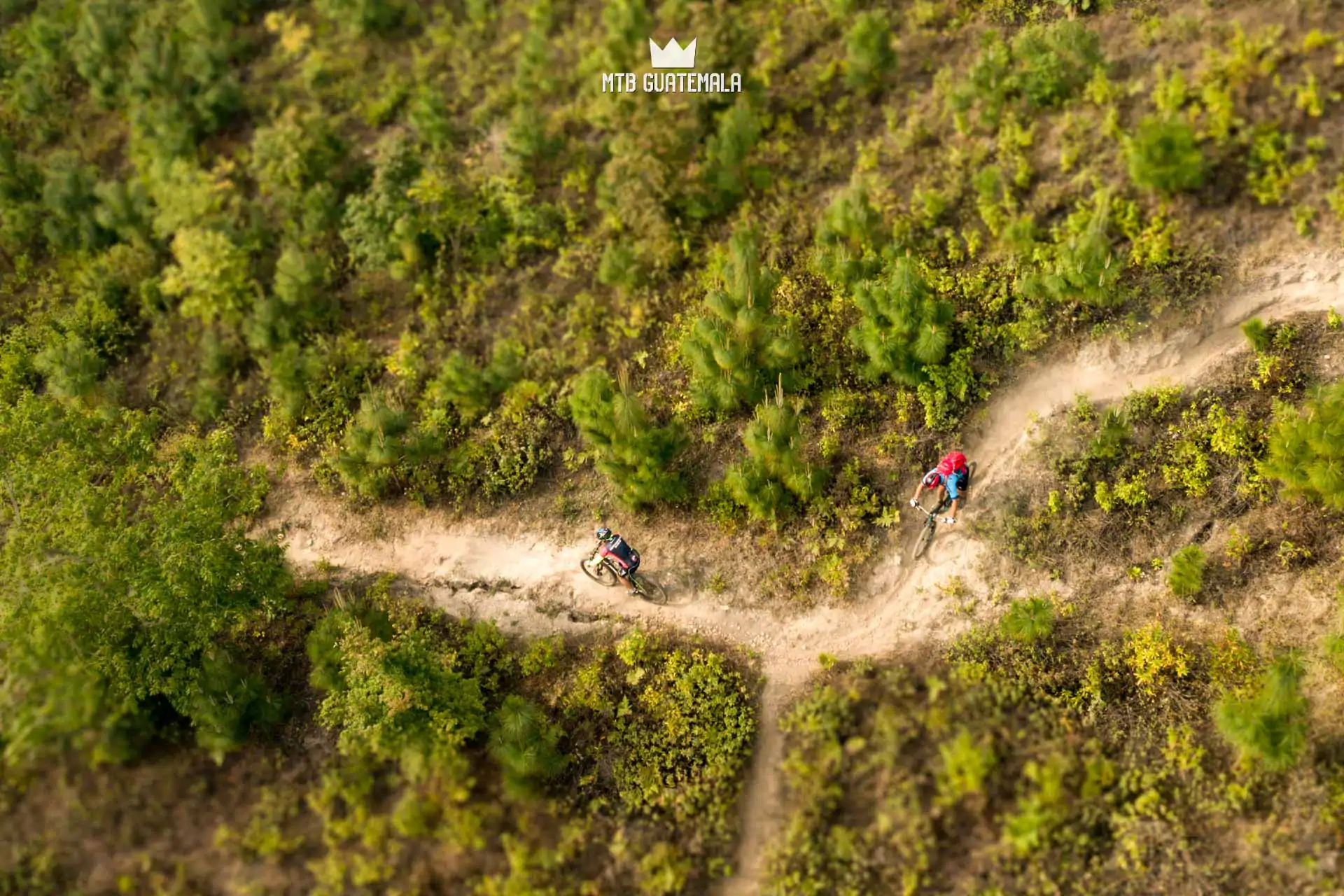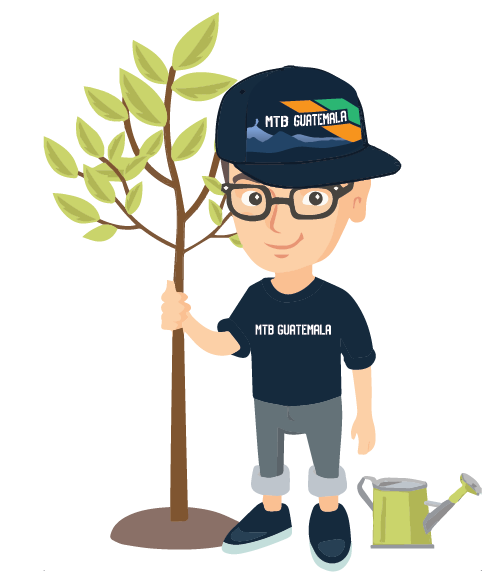 MTB Guatemala Environmental Initiatives:
We strive to make all our tours waste free
For each participant on the tour we will plant one tree in the mountains of Tecpán
No Styrofoam, No Plastic Bottles no single use plastic
We source all food locally
Contributors to MTBGuatemala.com
mtbguatemala.com is group effort with the help of many contributors who are pioneers and enthusiasts in the mountain bike community in Guatemala.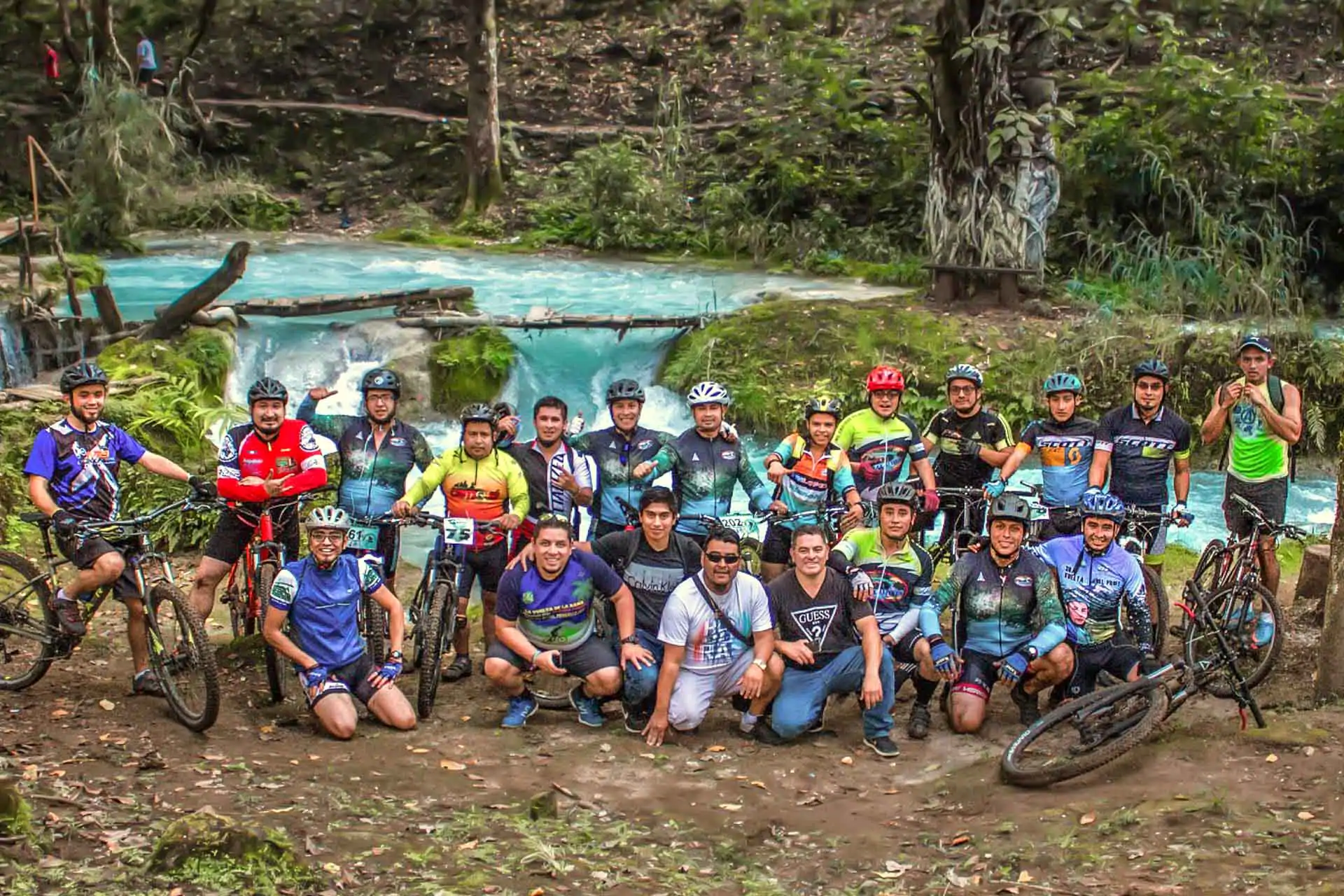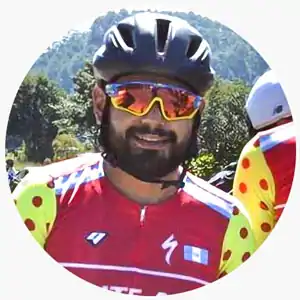 Alejandro Montejo
Alejandro is originally from Jacaltenango Huehuetenango and alternates between mountain biking and road biking as a way to enjoy Guatemala. He believes that tourism is one of the economic pillars of the country and there are towns whose natural wealth has yet to be fully discovered. Read Articles