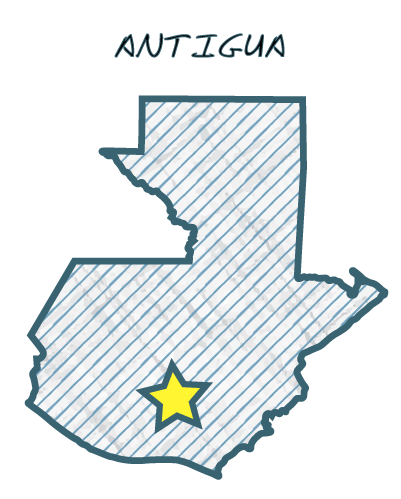 Rich in colonial history, La Antigua is a veritable garden – "the land of eternal spring" flowers bloom year-round here, and steep hillsides produce some of the best coffee in the world. Mountain biking in Antigua Guatemala is as good as it gets.
---
True to its name, "La Antigua" is a UNESCO world heritage site with loads of history to explore. Antigua was largely destroyed by an earthquake in 1773, but its principal monuments are still preserved as ruins. A "valley of valleys" Antigua is positioned dangerously beneath 3 towering 3400m+ volcanoes. The area rich in topography and home to hundreds of kilometers of natural agricultural singletrack.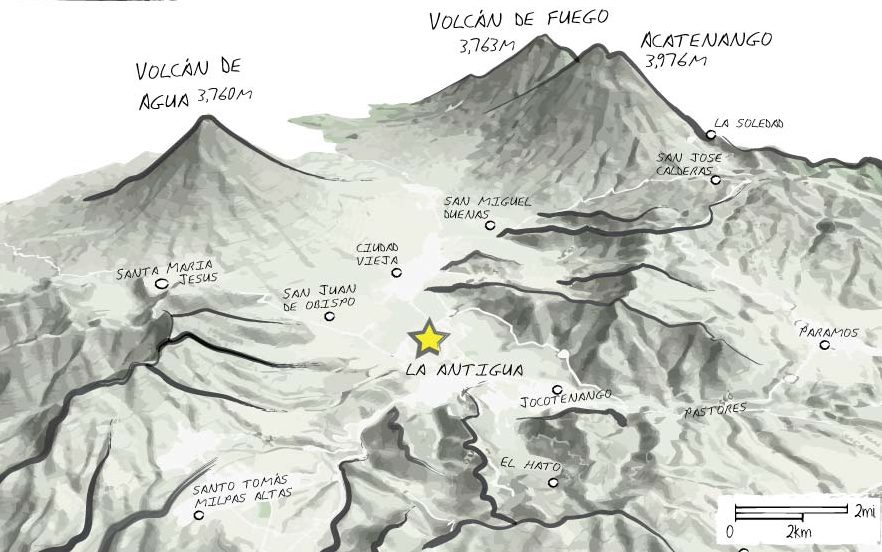 Antigua Guatemala Mountain Biking
The mountain biking in Antigua Guatemala can be described as "world class"
Home to 2000m+ descents, natural pine forests and hundreds of kilometers of agricultural singletrack, local mountain bikers in Antigua have been racing and re purposing natural trails for decades. The ountain bike trails in Antigua form a web with distinct regions and trail types. Meander through coffee plantations, pick your way down technical-descents, cross a patchwork of agricultural pastures and finish the day with some at some of the finest restaurants in the country.
Varied and steep. Trails in Antigua are go either up or down and are shared with local campesinos who access isolated agricultural parcels on horseback. Most of our mountain bike tours in Antigua Guatemala include some type of shuttle assistance, beginning high and finishing low. That being said, for the hearty Antigua has enough high-altitude climbing to keep a cross country racer busy for months and provides a great off-season destination for training.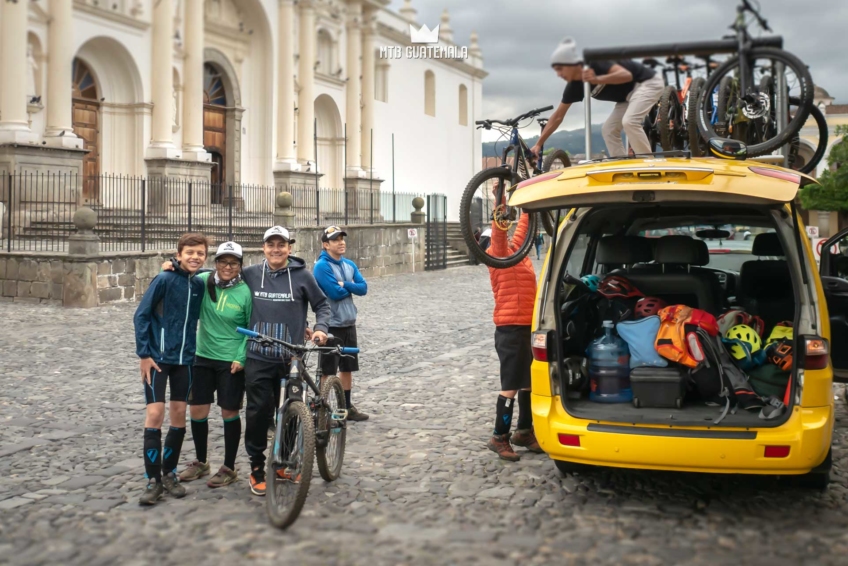 Our Mountain Bike Tours in Antigua
MTB Guatemala has put together a selection of Mountain Bike tours in Antigua featuring the best cultural and gravity routes. We constantly scout and re-route based on conditions and season. The important thing is to select the ride that suits your ability! Please review our fitness and technical levels.
Antigua Mountain Biking Gallery