Visit a working coffee farm – sample some delicious coffee and enjoy a smooth, flat ride through coffee plants on this Antigua Coffee tour! See how time, and tradition was preserved for hundreds of years inside enormous walled plantations. Visit a coffee and cultural museum and finish with a light lunch. This is an easy tour for all biking abilities.
Highlights
See Antigua from a unique bicycle perspective
Includes entrance to local coffee finca and museum
Includes light lunch / beverage
Local guide who will explain the history of coffee at the museum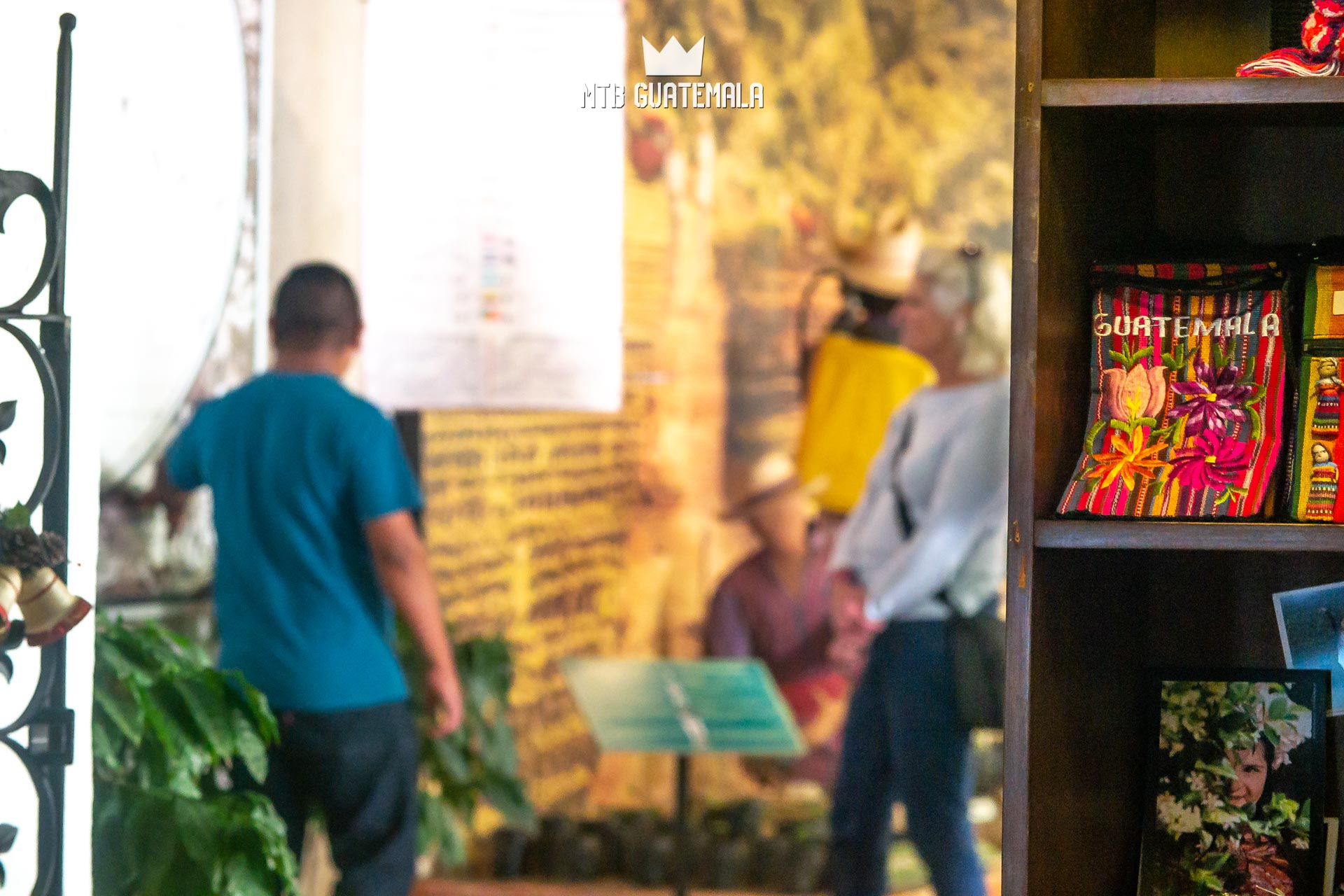 Group Rates
2 PPL
3-5 PPL
6+ PPL
Private
$81 USD
/person
$76 USD
/person
$70 USD
/person
$85 USD
/person
Gallery
Day Tour Details
All our day tours start and finish from Antigua – please let us know your hotel and will be happy to meet you there!

Prices vary by number of people in your group – tour prices go down with groups of 2 or more people.

Bringing your own bike? No problem! For all others a high-quality bicycle rental is included in the price of the tour.

Small snacks / water will be provided for your tour as well as mechanical assistance.

Day tours are reserved with a non-refundable deposit of 50% – the remainder to be paid before the tour leaves.

Additional information
Antigua Coffee Tour

Distance
Ascent
Descent
Max Altitude
10.00 km
(6.22 mi)
81 m
(266 ft)
-81 m
(-266 ft)
1500 m
(5,085 ft)
DAY TOUR DETAILS

ARRIVAL / DEPARTURE
All our day tours depart at 7am unless otherwise noted.

All our day tours start and finish from Antigua – please let us know your hotel and will be happy to meet you there!


Arriving internationally? let us know if you would like us to pick you up at the airport

MEALS

We know some of the best places in town for grub that are both safe and delicious. – We offer stops as part of our itinerary however the cost of the meals is not included.
INCLUDED
NOT INCLUDED

Airfare
Meals
Guide Gratuity
Frequently Asked Questions
Will I have to carry all my stuff with me for the whole trip

?
Nearly all of our trips are accompanied by support vehicle and professional driver  who will meet with us at checkpoints throughout the day.  The support vehicle will carry supplies / spare parts and water. If you would like to leave anything in the vehicle such as extra layers rain gear camera etc. you are more than welcome.
Where will my bike be kept overnight?
All of the hotels that we partner have a storage area where we will secure the bikes overnight. If you are especially attached to your bike you can bring it into your hotel room at night.
Are food/snacks provided?
On our day tours we supply light snacks such as energy bars and fruit and water. Multi-day tours include breakfast and lunch. Dinners are on your own. If you would like a recommendation for a place to eat or would like to dine as a group we can make that happen!
Will my dietary restrictions be accommodated for?
All of our snacks / picnic lunches include a vegetarian option. If you have any other dietary restrictions please let us know when you are booking your tour.