Antigua Guatemala gets little recognition for the beautiful terrain that surrounds the city – coffee fincas, small farms, and pine forests dot the hillsides with amazing views of Volcanoes Auga, Acatenango and the active Fuego.
Escape the tourism hustle with this easy Antigua cross country mountain bike tour in the tranquil pine forests above town. On this varied shuttle-assisted cross country tour you will get a chance to experience beautiful pine forests above Antigua Guatemala crossing through an ecopark and descending to the colonial streets below.
Highlights
Shuttle Supported
Ride through tranquil agricultural singletrack above Antigua.
Visit the Florencia and Finca el Pilar ecoparks
Mostly downhill
Catch a rare glimpse of native pine forests lush gullies and tropical vegetation
Amazing views of three volcanoes including the active Fuego Volcano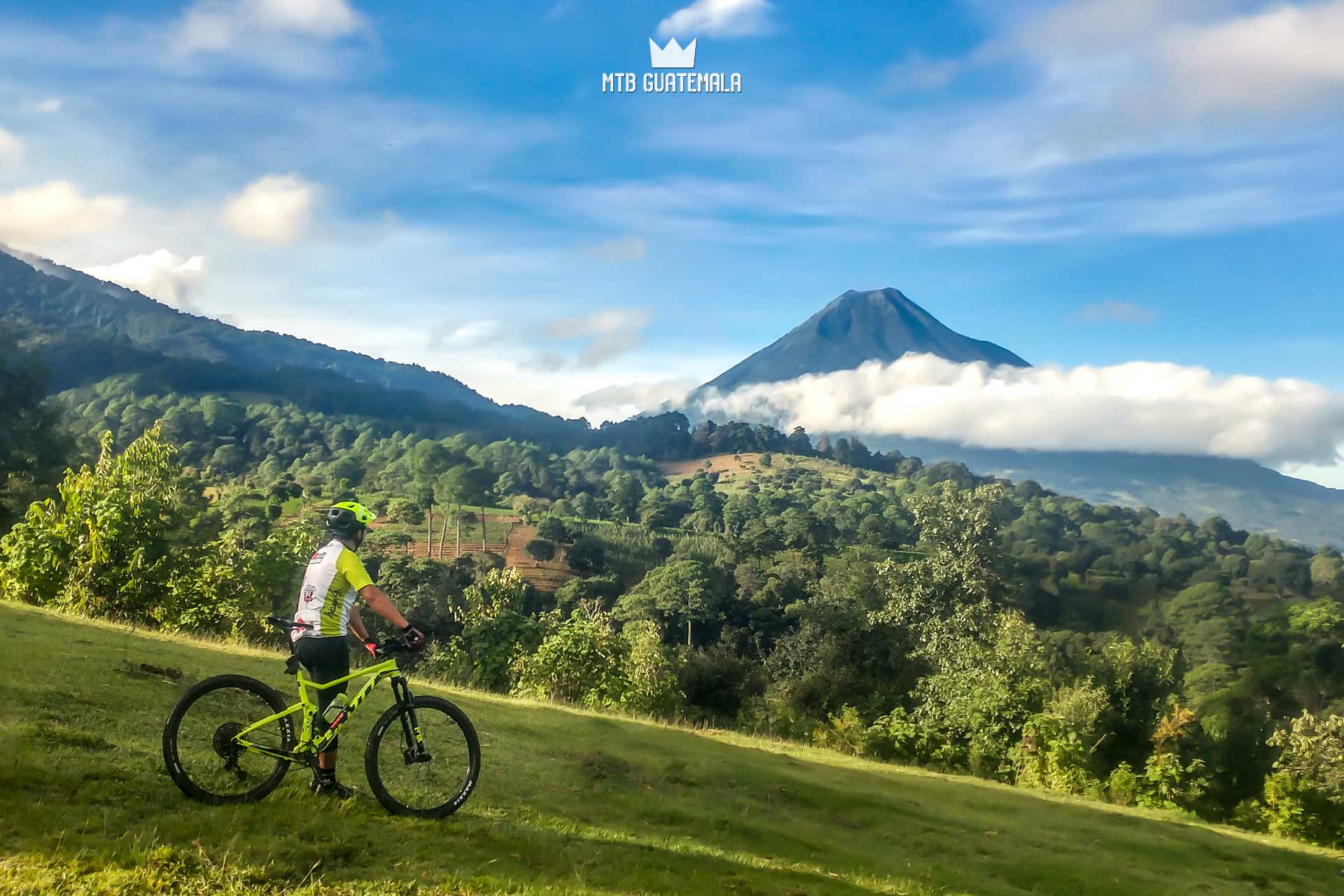 Group Rates
2 PPL
3-5 PPL
6+ PPL
Private
$120 USD
/person
$115 USD
/person
$110 USD
/person
$140 USD
/person
Tour Gallery
Day Tour Details
All our Antigua mountain bike day tours start and finish from Antigua please let us know your hotel and will be happy to meet you there!
A high quality bike is included with your tour (2 years old or newer).
Prices depend on the number of people in your group – tour prices go down with groups of 2 or more people.
Bringing your own bike? Ask about our discounts.
Small snacks / water will be provided for your tour as well as mechanical assistance.
Day tours are reserved with a non-refundable deposit of 50% – the remainder to be paid before the tour leaves.
Additional information
| | |
| --- | --- |
| Shuttle Support | Yes |
| ** Select # of Riders** | Private Tour, 2 People, 3-5 People, 6+ People |
Florencia (with shuttle)
| Distance | Ascent | Descent | Max Altitude |
| --- | --- | --- | --- |
| 13km 8.01mi | 451m 1,480ft | -862m -2,829ft | 2,116m 6,943ft |
[ls_content_block id="4928″ para="full"] [ls_content_block id="4656″]