75.02km (46.63 mi)
Distance
-3,585m (-11,762 ft)
Descent
2,881 m (9,453 ft)
Max Alt.
Guatemala has some seriously big terrain and this Lake Atitlán enduro mountain bike tour combines raw agricultural trails and cliff-lined singletrack with views that will most certainly make you say "wow". This gravity-oriented itinerary connects pine-forests, staircase-filled urban downhills – remote villages and rocky descents.
Through years of exploration and we have curated this custom route which threads a network of ancient Mayan trails from high forests in Tecpán, crossing several steep canyons and finishing shores of Lake Atitlán. After two solid days of riding on the bike you will come away with a taste of why Lake Atitlán is quickly becoming a world class mountain enduro mountain biking destination!
Highlights:
Reach Lake Atitlán by your bike via a remote route
Connects the best rocky, technical descents the region has to offer
Over 6,000ft of shuttle-assisted descent per day
This route is 90% technical raw agricultural singletrack
Descend the iconic "culebra" downhill
Visit the towns of Tecpán, Panajachel, and Santa Catarina Palopó
Tecpán-Pana
This legendary trail follows the route of the Kaqchiquel Maya from the mountains of Tecpán to the shores of Lake Atitlán. The route is isolated and unique!
Our route follows the exodus of the Kaqchiquel to Lake Atitlán after the spanish conquest. The lake is still alive with their culture and language to this day. We will descend an ancient and eroded trail to the Madre Vieja River. "sendero de las vacas" named after encounters with cows ascending the deep, switchbacking trail – with nowhere to go, bikers had to climb up to let the herd pass!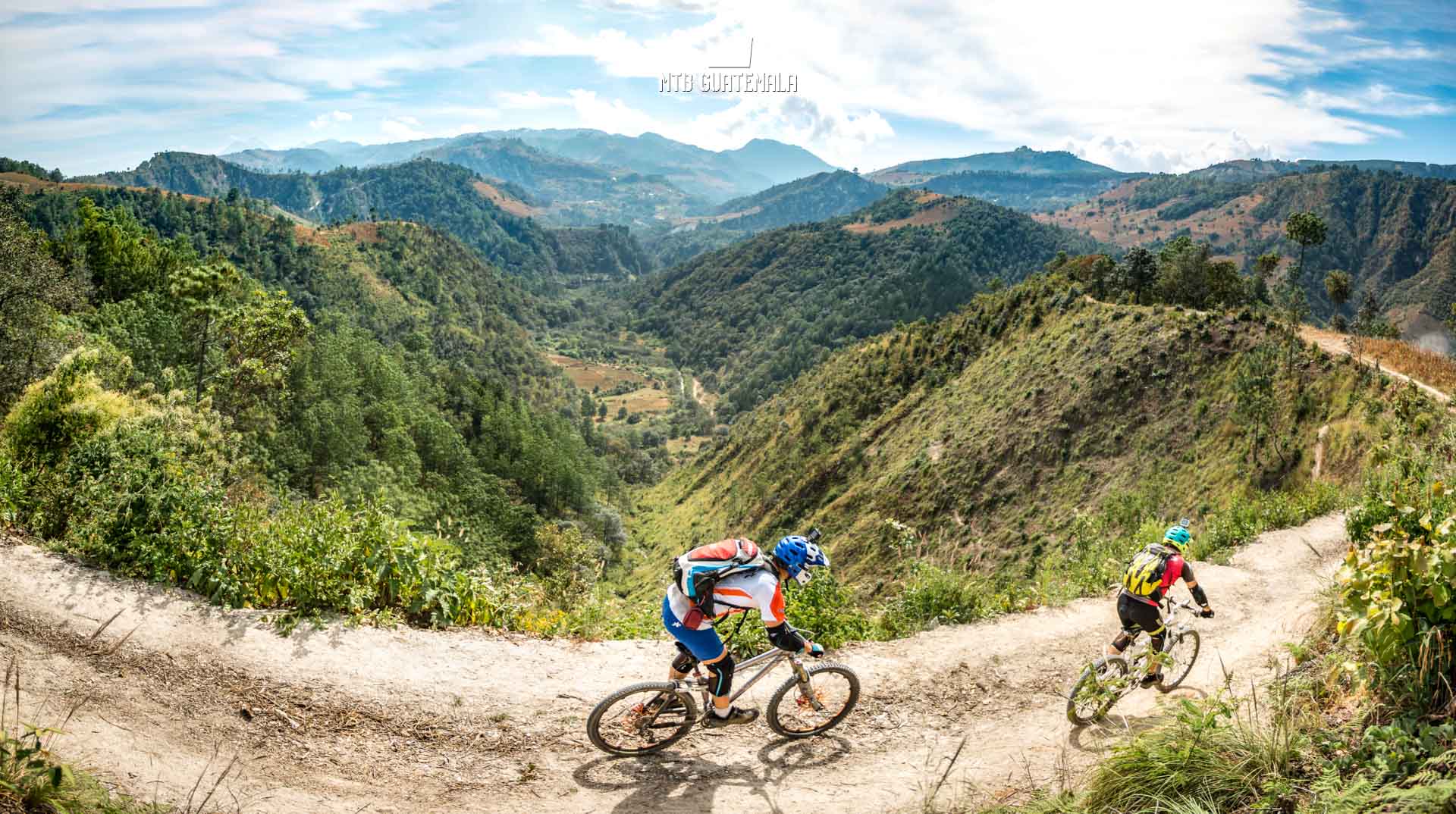 After a quick shuttle we will get our first views of Lake Atitlán: an enormous volcanic caldera so rounded by 3 volcanoes. We will have a picnic lunch at a viewpoint before descending "La Culebra" a legendary 5 star downhill following an aqueduct along cliffs above the lake. Our day will finish with an urban downhill through the town of Santa Catarina Palopó – famous for its rich colors and textiles.
Tecpán Pana – Sendero de las Vacas
Distance
Ascent
Descent
Max Altitude
41.87km
26.20mi
8934m
2,390ft
-1,724m
-5,656ft
2,475m
8,120ft
Highland Traverse
Today we will go deep into the indigenous communities above the lake. You will see rural life at its purest as we pedal along rough jeep track and logging roads through high alpine sheep meadows and pine forests.
After a shuttle to the rim of the caldera of Lake Atitlán, we climb 3mi to an alpine plateau at 1800m (9200ft) El Corazón de Las Nubes (the heart of the clouds) – a Mayan ceremonial site. We will follow old logging roads with unmatched views of the lake and its environs. Canyons and volcanoes abound.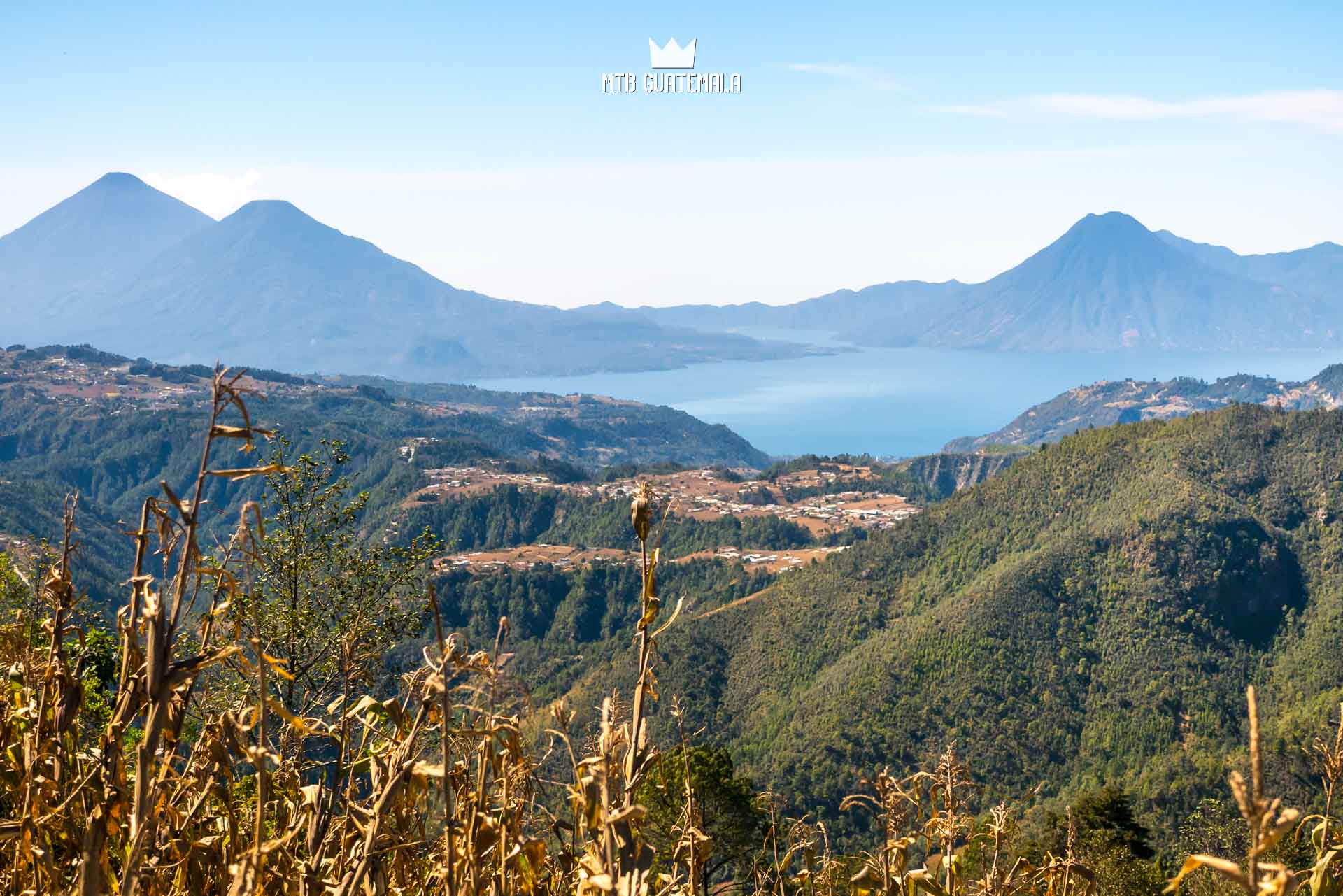 We will descend a patchwork of agricultural and logging tracks along rough singletrack with several river crossings. The riding here is green, humid and a stark contrast to the dry riding near the lake.  Pinic at an isolated river in the heart of a pine forested canyon.
Part 1: Slickrock – Panimache
Afternoon
Our second shuttle will take us high above the lake where we will drop into one of the longests technical descents in the volcanic caldera with aproximatly 100m (3,200m) of rough, rocky descent beginning in pine forests and finishing at the shores of Lake Atitlan!
Part 2: Santa Vic Enduro
Distance
Ascent
Descent
Max Altitude
33.15km
20.60mi
443m
1,453ft
-1,861m
-6,106ft
2,881m
9,453ft
Gallery
Night 1: Panajachel
Hotel Utz' Jay
Located 2 blocks from Lake Atitlan in Panajachel, Hotel Utz' Jay offers lush gardens and fruit trees, a hot tub and a Mayan-style sauna filled with relaxing aromatic herbs.
Rooms here feature a balcony with garden views. The hotel is situated in a quiet street, just a short walk from Calle Sentender with its shops and restaurants.
Why Ride with Us?
With years of experience riding, racing and exploring in Guatemala our guides know the trails better than anyone.
Hotel Night 1: Panajachel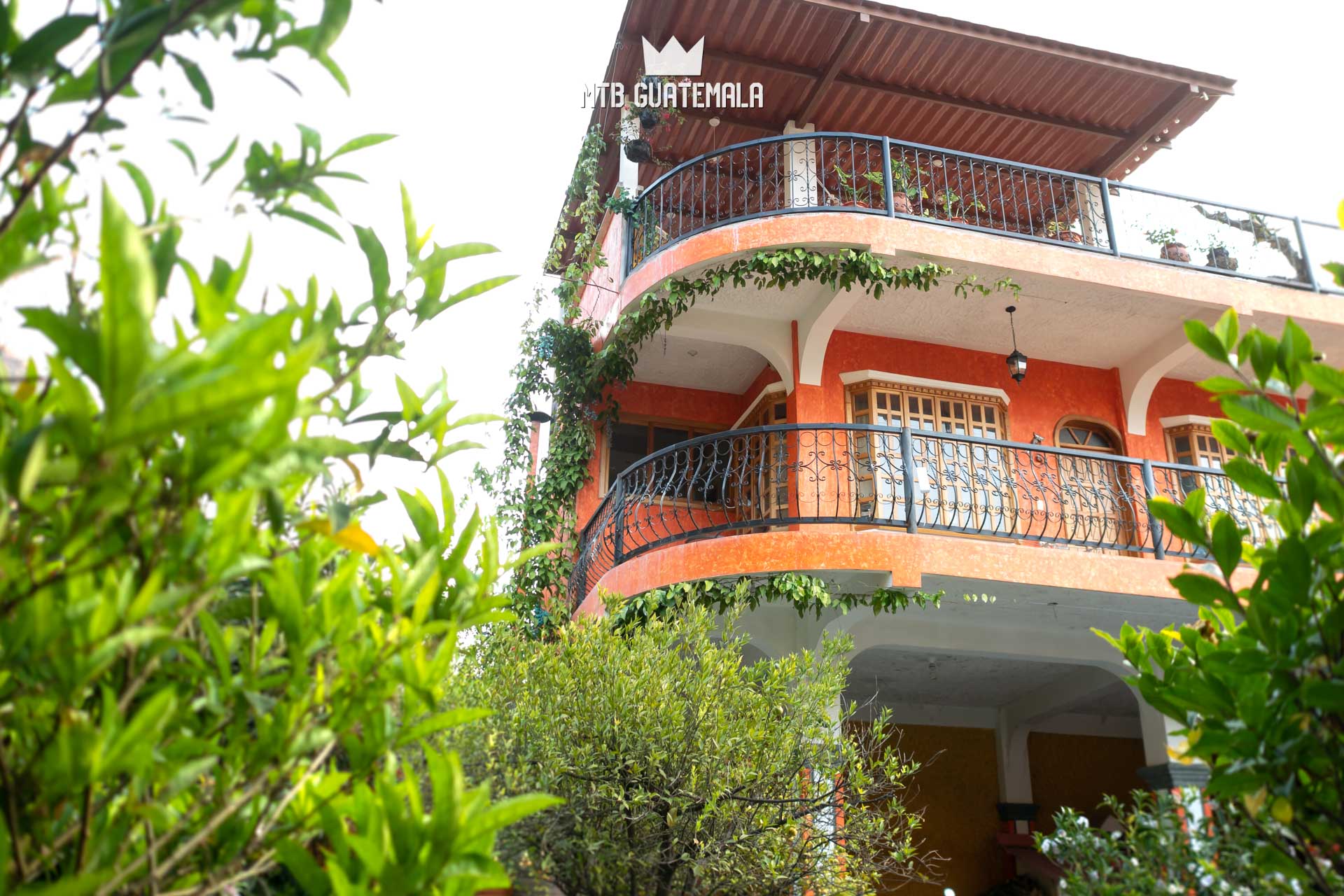 La Posada San Jose
Two star accomodation
Situated at the quiter end of Panajachel La Posada de Don Jose is our go to hotel for rest and relaxation after a long day ride at Lake Atitlán. Guests can enjoy the large garden plaza with numerous flowers and fruit trees.
TRIP DETAILS

ARRIVAL / DEPARTURE
Departure time: 6am (a stop for breakfast is included en-route)

This tour starts and finish from Antigua, Guatemala

Please let us know your hotel and will be happy to meet you there!

If you are already staying or have plans to stay at Lake Atitlán we can meet you in Panajachel for this tour.

Arriving internationally? let us know if you would like us to pick you up at the airport

EXTENSION

This tour makes a great jump off for a stay at Lake Atitán. If you would like to extend the tour with another day of riding or to stay beyond your tour just let us know – we wold be happy help you coordinate your accommodation.
MEALS

Day 1: Tecpan-Pana

Breakfast in restaurant

Picnic Lunch

Day 2: Atitlán Highlands

Breakfast in restaurant

Picnic Lunch

INCLUDED

Meals, Snacks
4 Star Accommodation
Transportation including follow car and multiple shuttle uplifts
Professional driver
Amazing

Profesional Guide

Full Suspension Bike Renta

l
Breakfasts and Lunches
Bottled and/or filtered water
Trip planning and packing assistance
Bike maintenance support and access to our tool kit

NOT INCLUDED

Airfare
Dinners
Gratuities for guides and drivers
Frequently Asked Questions
Will I have to carry all my stuff with me for the whole trip

?
Nearly all of our trips are accompanied by support vehicle and professional driver  who will meet with us at checkpoints throughout the day.  The support vehicle will carry supplies / spare parts and water. If you would like to leave anything in the vehicle such as extra layers rain gear camera etc. you are more than welcome.
Where will my bike be kept overnight?
All of the hotels that we partner have a storage area where we will secure the bikes overnight. If you are especially attached to your bike you can bring it into your hotel room at night.
Are food/snacks provided?
On our day tours we supply light snacks such as energy bars and fruit and water. Multi-day tours include breakfast and lunch. Dinners are on your own. If you would like a recommendation for a place to eat or would like to dine as a group we can make that happen!
Will my dietary restrictions be accommodated for?
All of our snacks / picnic lunches include a vegetarian option. If you have any other dietary restrictions please let us know when you are booking your tour.