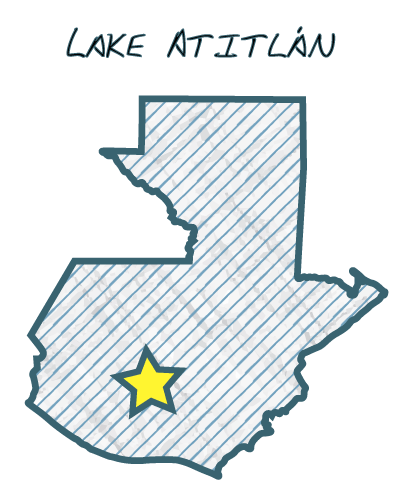 Quite possibly one of the most beautiful and challenging places to ride a mountain bike in all of Guatemala Lake Atitlán is known for its outstanding views and incredible timeless Mayan culture.
Lake Atitlán is like a antropolgical time capsule of Mayan culture. To this day there are three Mayan languages spoken at the lake Kaqchikel, K'iche' and Tz'utujil. The principle economy of the lake is based on weaving, fishing and farming. The town of Panajachel is known for having the largest market and draws the most ammount of forign tourists. Santiago de Atitlán, located at the far side of the lake, is the largest of the towns.
Mountain biking in Lake Atitlán
When I first visited Guatemala I came to Lake Atitlán and I stayed. The area re-kindled my love for the mountain bike and gave me plenty to explore. Many people schedule a day or two at Lake Atitlán but you can easily spend a week here. There are over a dozen towns to visit and each has their own distinctive feel and culture. Many are accessed only by boat or lanchas – the public water taxi.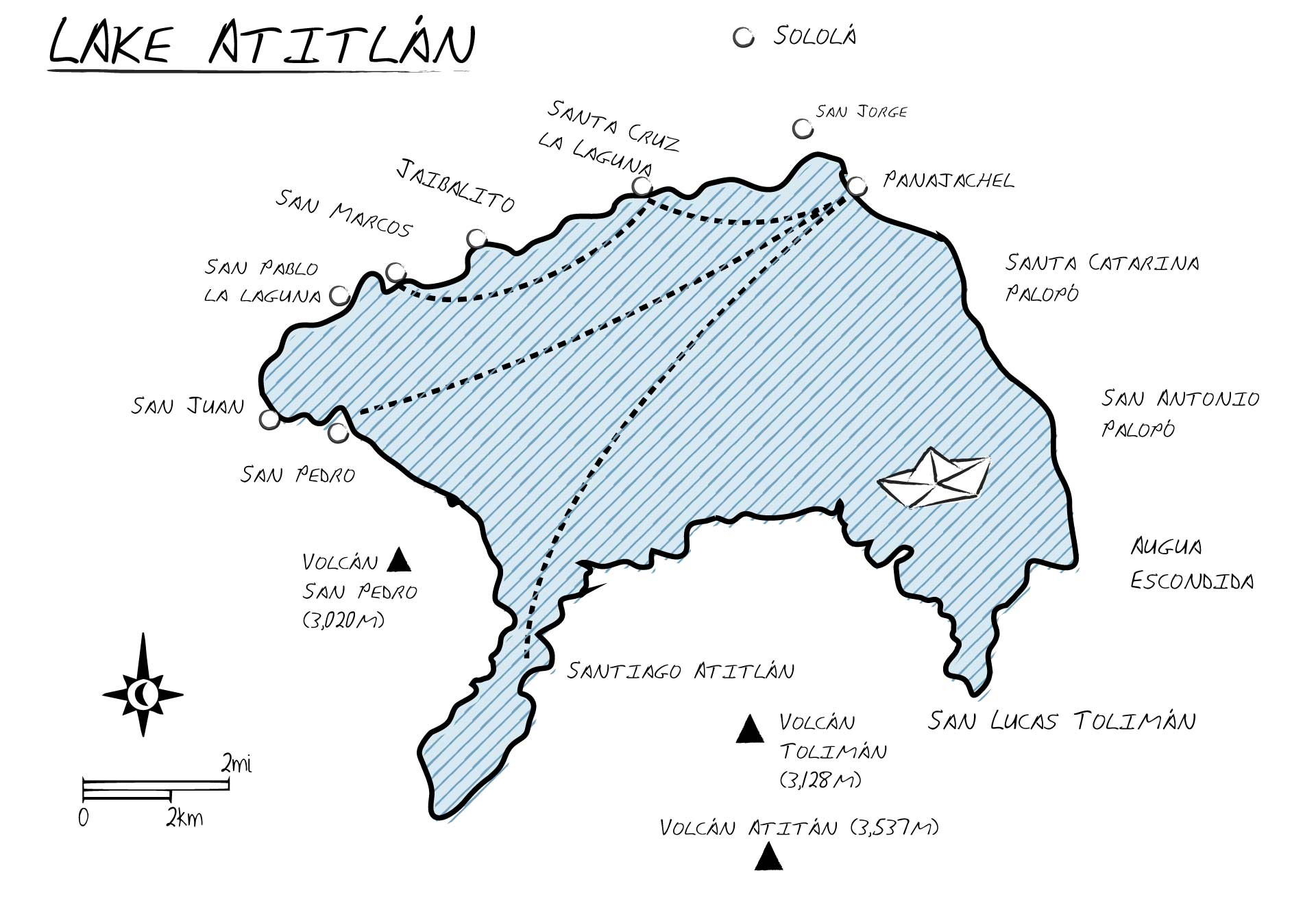 OUR TOURS in lake atitlán
BEFORE YOU GO
Lake Atitán has been described as "the best weather in the world" temperatures fluctuate little throughout the year. Average daily temps range from 16-24°C (60-75°F)
Dry Season (Sept – May)
Dry, rocky grassy, during this season corn is harvested and many fields are left bare for months – with agricultural paths which lend themselves very well to mountain biking.
Rainy Season
During the rainy season (May – September) afternoon storms engulf the area around 4pm – Most days you can get out and ride in the morning with clear skies year round. Rains at the lake can be torrential – but short in duration, causing brief flooding.
Recommended Bike
Full suspension 80-160mm of travel.
Maximum gear ratio for climbing. 28×42 or 32×50