Fixed Departure Nov. 1, 2020!
Mountain Bike to the Giant Kite Festival
Our second edition of this fantastic ride. Arrive to the Sumpango giant kite festival in style on this mountain bike day tour from Antigua. Our beginner shuttle-assisted route snakes through pine mountains, agriculture and calm backroads to reach the Festival de Barriletes Gigantes. Lunch is included on this tour. Return to via trails.
Includes:
High Quality Mountain Bike Rental
Certified Guide
Professional Driver
Private Follow / Support Vehicle
Lunch at the festival
Entrance to the Kite Festival in Sumpango
*Local Price does not include bike rental.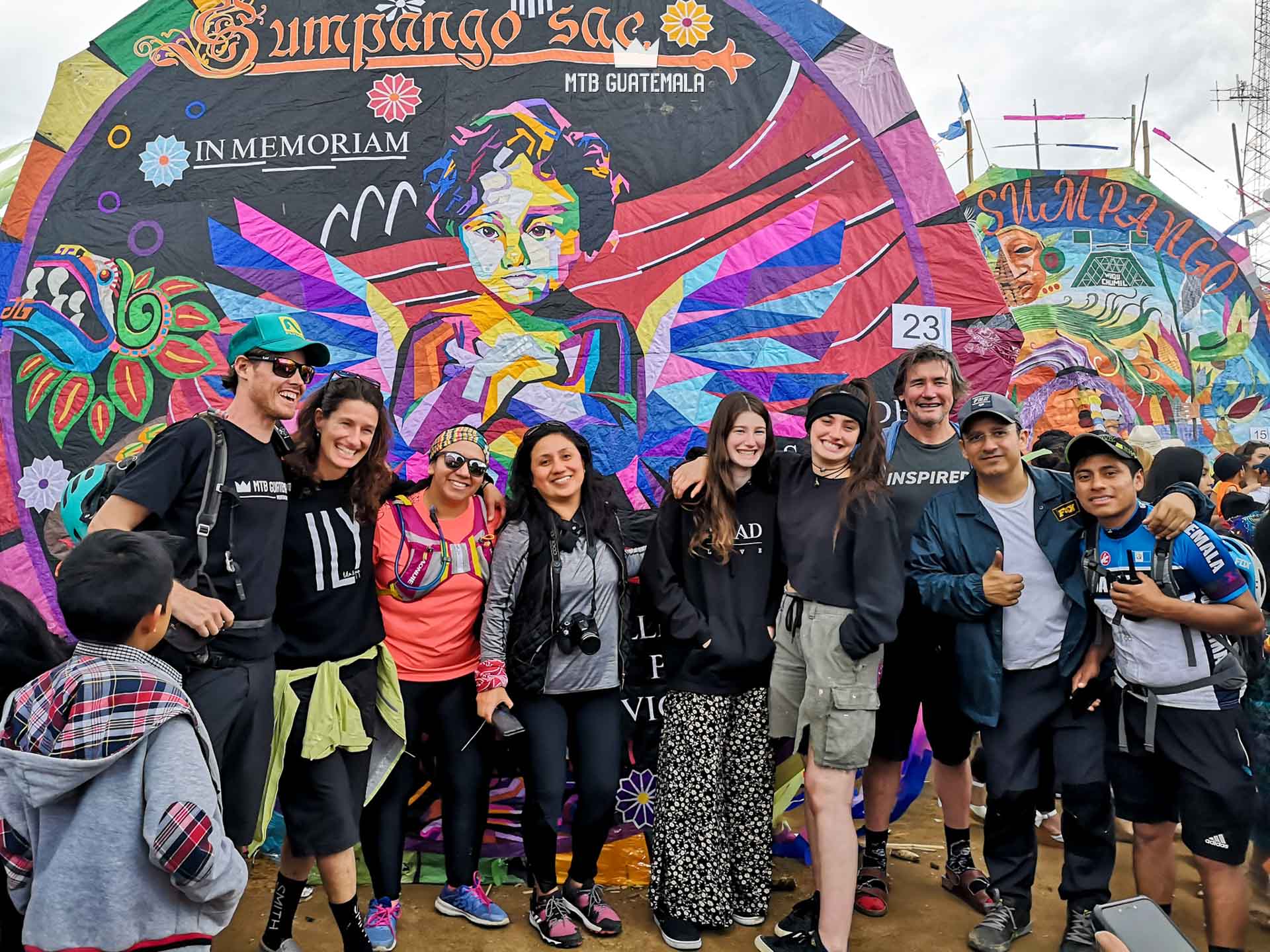 Day Tour Details
All our day tours start and finish from Antigua – please let us know your hotel and will be happy to meet you there!
A high quality bike is included with your tour (2 years old or newer).

Prices vary by number of people in your group – tour prices go down with groups of 2 or more people.

Bringing your own bike? Ask about our discounts.

Small snacks / water will be provided for your tour as well as mechanical assistance.

Day tours are reserved with a non-refundable deposit of 50% – the remainder to be paid before the tour leaves.