A Classic Swiss German Flour Mill in Tecpán, Guatemala
Built in 1878, Molino Helvetia in Tecpán was the first facility of its kind to process wheat in Central America. In recent years the historic mill has been renovated and the surrounding forests put into a nature reserve.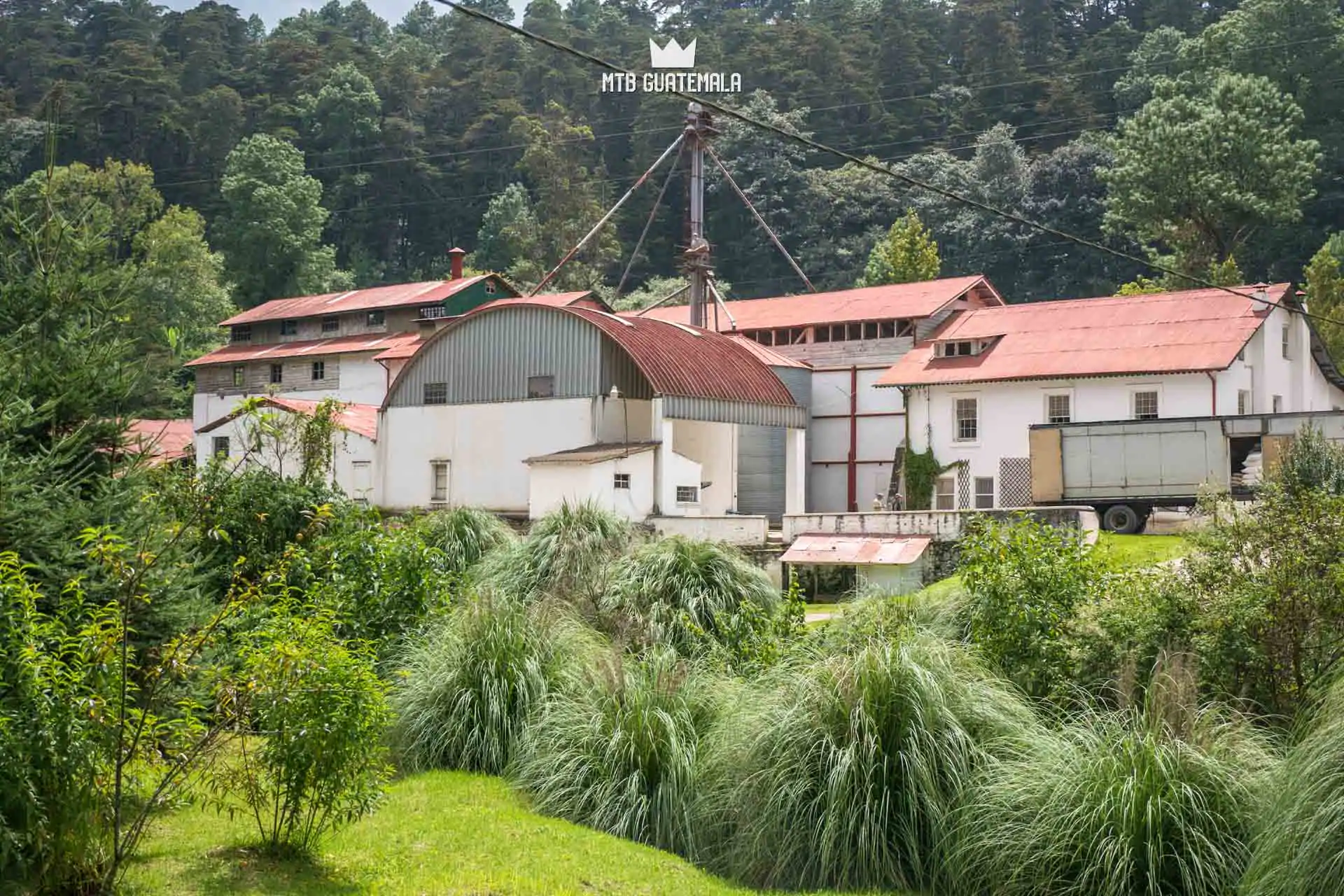 Guesthouse and Cabins
Staying at the finca is like taking a step back in time, the cabins are quaint and the bed and breakfast retains the furnishings of a 19th century farmhouse. The property begs to be explored and is home to extensive gardens, a fish farm as well as old steam-powered machinery.
Although the rooms are modest, the mill is one of the most peaceful places to stay in all of Guatemala – so you can get a nights rest greatly deserved after a day of biking on our 8 Day Highland Tour.