Guatemala is an incredibly diverse country and perfect mountain biking destination. When you come, you want to make sure you get to see everything and it is not always easy to sum it up in a few days!
Because of this, many fill up their trip with as many locations and activities as they can. However, by doing so, they don't take the time to explore and get to know each region.
So here are our recommendations and our Mountain Biking Guide to help you plan your trip!
First off, lets define your time in the country: are you on a short trip or will you stay for a longer period of time? Also, are you travelling on your own or being accompanied by your partner or family? If so, are the others interested in mountain biking as well?
Oftentimes, people will overfill their itineraries, wanting to do too many activities with limited time.
If you are on a short trip, we recommend picking a few destinations. The main reasons are:
The diversity of the country:
If you have limited time, it is preferable to stick to a few destinations, so you have enough time in each site to truly experience it. Every region in the country is completely different one to the next (culture, landscapes, traditions, gastronomy, etc.)
We recommend identifying your interests and favorite activities to best match them with your destinations.
Transfer time:
One thing most people don't realize is how much time it takes to commute from one place to the next. Guatemala is an incredibly mountainous country, which means, even though it is not particularly large, you can easily wind up spending long hours in a vehicle.
Since you want to make the most of your visit, carefully select your destinations. You can double-check on transfer times on apps like Google Maps.
Common places to visit are:
Tikal – one of the biggest ancient Mayan cities
El Paredón and Monterrico – relax at the black-sand beaches
---
So… What about Mountain Biking?
If you are on a short trip and are a Mountain Biker at heart, we recommend doing one of our single-day or 2-Day tours (you can also use them to commute between two regions!).
We usually run these out of Antigua, Tecpán or Lake Atitlán. Make sure to check them out HERE.
If you are traveling solo, we recommend joining an existing tour. This brings down pricing, and more importantly, it ensures a cool vibe as you get to explore the country with other fellow riders!
You can find the confirmed tours on our main page.
Our Single-Day and 2-Day Tours are also a great option if you are traveling with a partner, family or are on a business trip, allowing you to enjoy doing what you love without spending too much time apart from them!
Keep in mind we have a wide range of tours adjustable based on experience, so this can also be a cool Family Ride.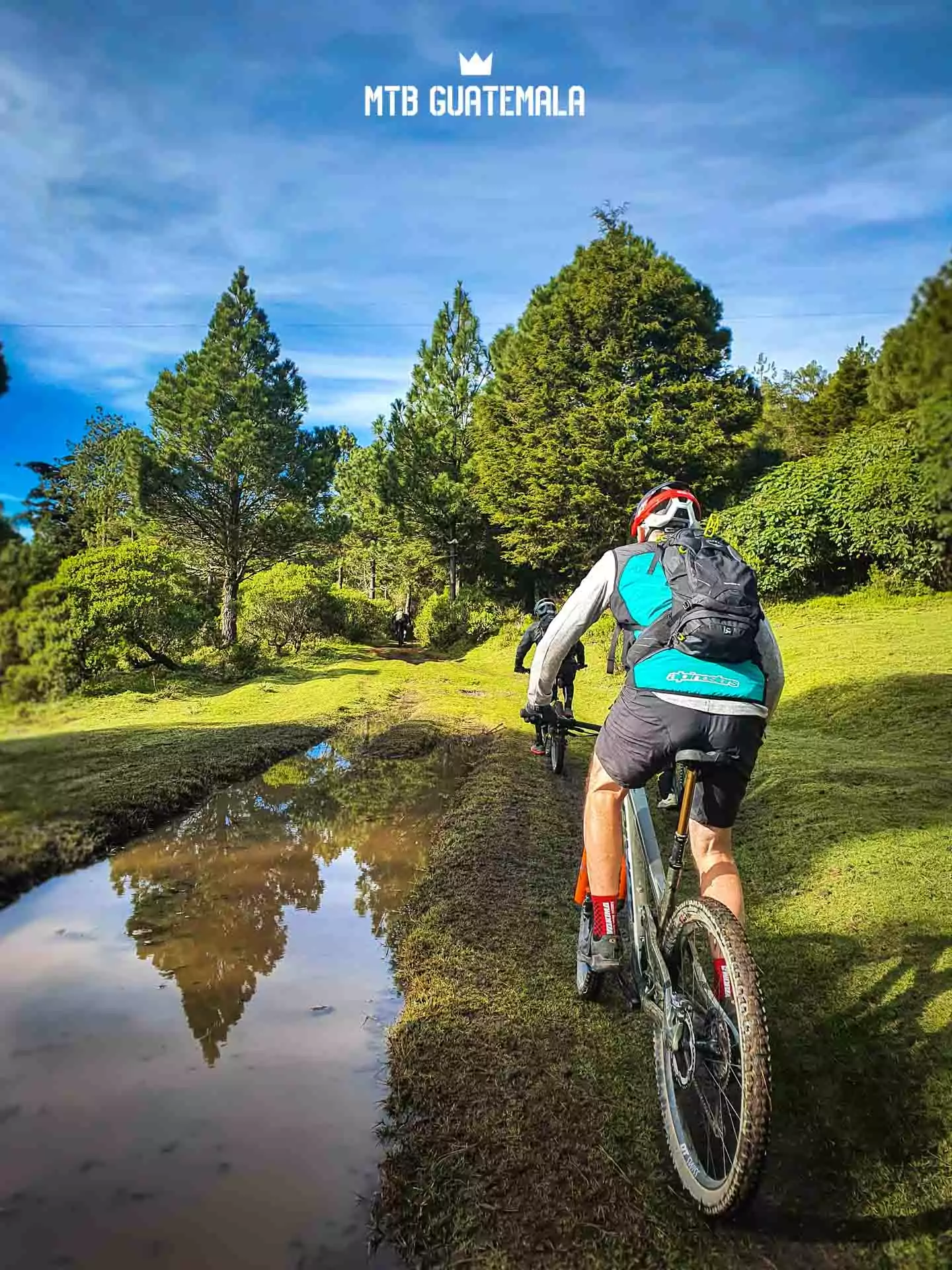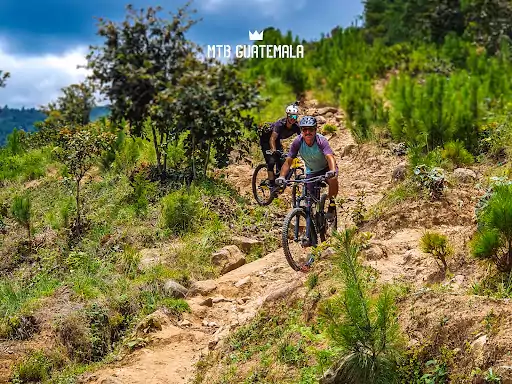 Ok, great… What if I am here for longer and love hardcore Mountain Biking / have an adventurous spirit?
No worries – we have the perfect thing for you!
Our specialty are Multi-Day Trips. 4 to 10 days long… or even more!
What makes these trips so special is that we go Point-to-Point, connecting different regions by bike. On these tours we go deep into each one of them – this is when you get to witness really special things! This allows you to experience Guatemala in a unique way, heading out to non-touristic areas.
Our dry season begins in November and finishes around May. This is when we usually do our big week-long trips.
Make sure to check out our Multi-Day Trips HERE, as well as our journals on them!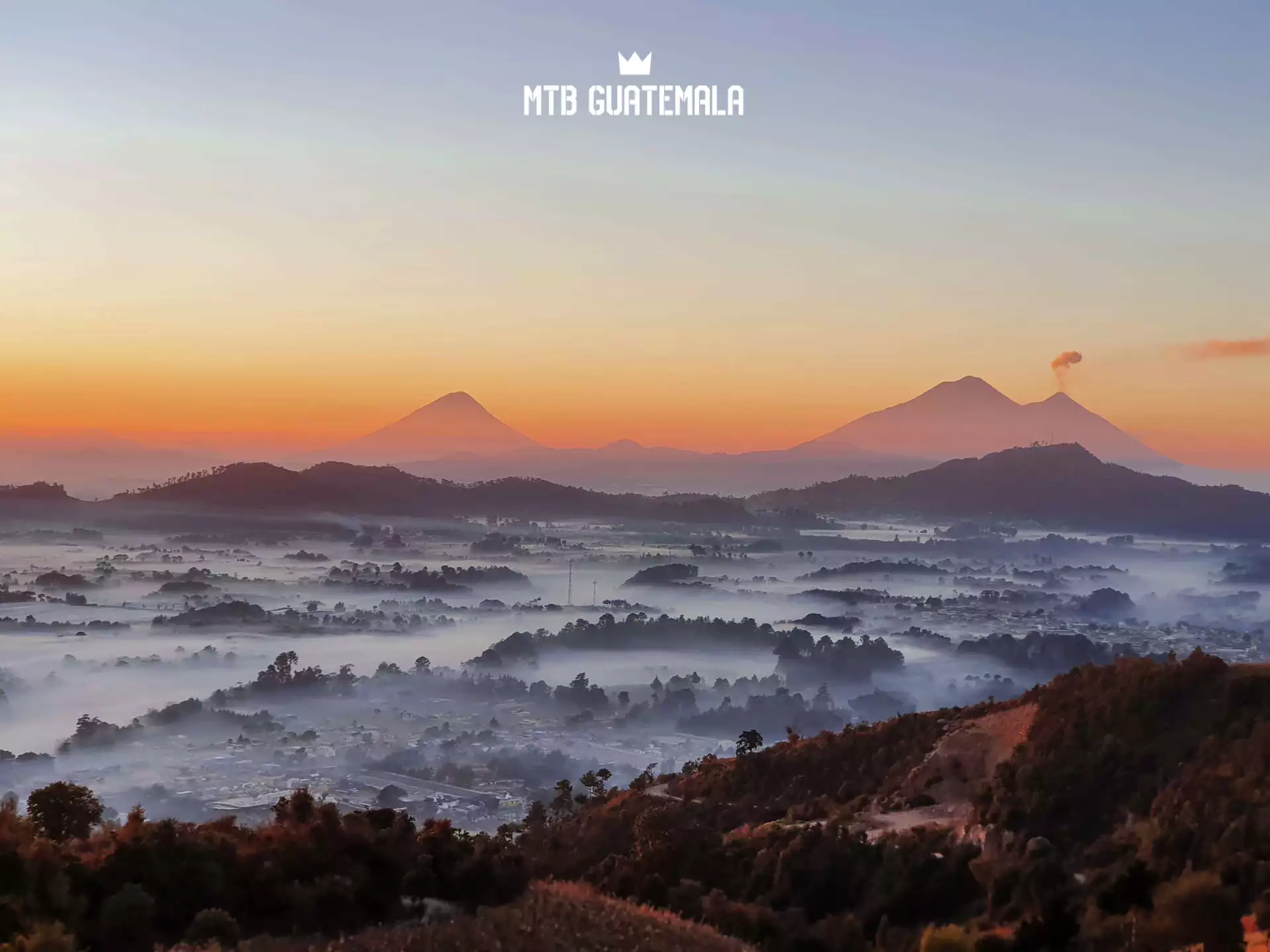 Can I make a special trip with
my group of friends?
Absolutely! We love guiding Custom Multi-Day Epics.
Let us know when you are coming, what style of riding you prefer and your level of expertise, and we will create a Custom Itinerary for your group!
We adjust all our Custom Rides to each group based on fitness and technical ability, ranging from beginner-intermediate to advanced-pro, and to the type of riding you enjoy the most (Cross Country or Enduro).
Get in touch with us via
Photo: www.mtbguatemala.com ©© 2022 www.mtbguatemala.com Brendan James MTBguatemala.com

Photo: www.mtbguatemala.com ©© 2022 Brendan James www.mtbguatemala.com MTBguatemala.com

Photo: ©2023 MTB Guatemala www.mtbguatemala.com MTBguatemala.com

Photo: Brendan James ©2022 MTBguatemala.com

Photo: Brendan James ©2021 MTBguatemala.com

Photo: Brendan James ©2022 MTBguatemala.com

Photo: Brendan James ©2022 MTBguatemala.com

Photo: Brendan James ©2021 MTBguatemala.com

Photo: Brendan James ©2022 MTBguatemala.com
Upcoming Events