Exclusive routes
REPRESENTING RIDING AS DIVERSE AS GUATEMALA
Our routes have been curated through years of exploration and collaboration with local mountain bike clubs and and communities. The result is a collection of exclusive mountain bike tours that no other company in Guatemala offers.
Our Fitness and Technical Ratings
It is very important to us that you are matched with a trail that meets your fitness and technical riding ability. All of our tours are rated on a scale of 1-5. Selecting the right number helps us match you with similar riders to ensure the ride is fun and challenging for everyone.
| | |
| --- | --- |
| | Fitness Level 1-5 |
1

I can run for 15min
I do not exercise regularly

3

I can run for 1hr
I exercise 2-3 times a week.

5

Athlete, Racer,
I have run a marathon. I can ride all day
| | |
| --- | --- |
| | Technical Level 1-5 |
1

Dirt Roads
Smooth Paths
<1 year riding

3

Singletrack
Steep Grades
3+ years riding

5

Extremely Technical
Rocks, drops, jumps
5+ years riding
Riding Styles
Our mountain bike tours are categorized by riding style. The riding style has an effect technical and physical rating for each tour. For example a Cross Country tour rated "1" is harder than a Cultural Ride rated "1"!
Cultural Rides
Easy city or dirt road rides – emphasis on cultural sites and stops. Fun for people of all ages. Limited fitness required.
Cycle Tourism
Full day point to point rides on back roads with vehicle support. Suitable for riders with a background in road or MTB.
Cross Country
Singletrack mountain biking. Earn your descent on rolling terrain or long climbs and long descents. Rated based on physical fitness.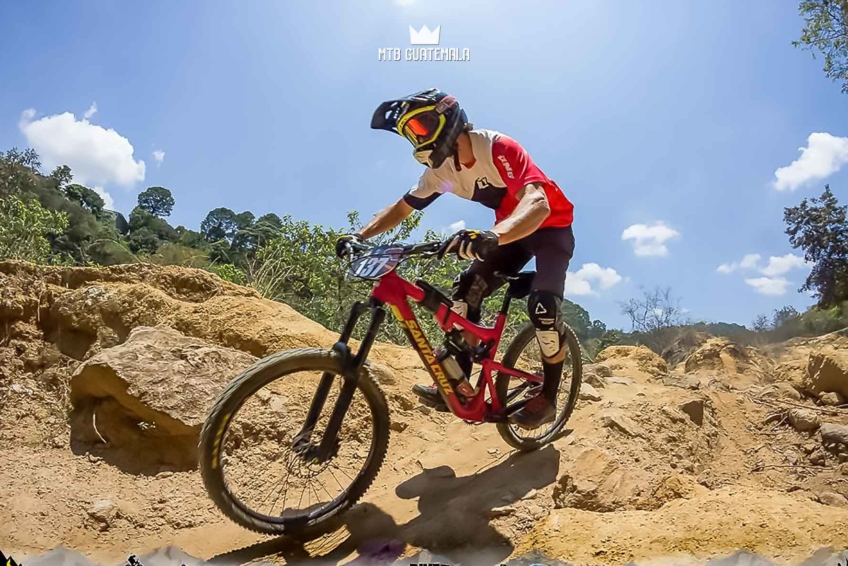 ENDURO
Shuttle supported. Focus on downhill, technical riding. These tours are generally more technically than physically demanding rated by features & exposure level.
WHAT IS THE RIDING LIKE IN GUATEMALA?
In Guatemala we ride on ancient foot and hose paths shared by campesinos. The trails are ancient infrastructure, of the Mayan peoples and are used to this day. The riding in Guatemala is raw, natural, and constantly changing.
No matter where you are coming from most riders need time to adjust to the riding here – and find it more challenging then anticipated.
Serious Climbing
A country shaped by volcanic activity – the mountains and roads in Guatemala are extremely steep. Most riders are surprised by the difficulty of the climbing with grades leave them searching for easier gears. Shorter, 20km rides generally take 2-3 hours. Routes here are generally up or down.
DOWNHILLS FOR DAYS.
With so much elevation in the country there is incredible opportunity for long, sustained downhills mountain bike riding in Guatemala. Various micro climates mean that you can start you ride in the high alpine and finish in the tropics.
"LA LLAVE PARA ACCESAR EL PAÍS"
No matter what your riding style Guatemala has something for everyone. Mountain biking doesn't have to be extreme, a simple outing on two wheels can provide an authentic experience that you simply can't get from traditional travel, with perspectives on a the country its people, and it's culture. Are you ready to go?
Cultural Mountain Bike Tours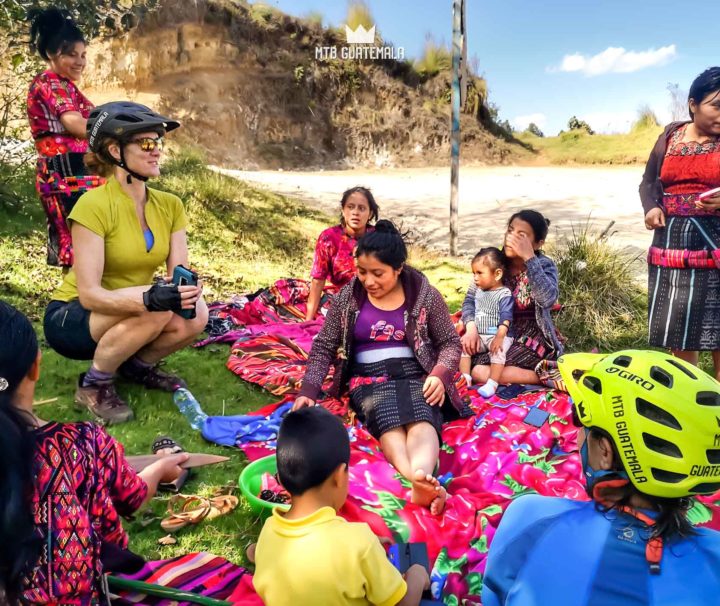 Cycle through colorful towns and rolling hills on a cultural cycling tour to the Chichicastenango market.
Cross Country Mountain Bike Tours
Enduro Mountain Bike Tours
Adventure Mountain Bike Tours