Antigua Coffee Bike Tour
Visit a working farm on our Antigua Coffee Bike Tour! Starting from the colonial city of Antigua Guatemala we will enjoy a smooth, mostly flat ride finishing at a 18th century coffee farm and finca. Cycle through coffee plants, sample some delicious coffee and and see how time and tradition was preserved for hundreds of years. This is an easy tour for all biking abilities.
Highlights
See Antigua Guatemala from a unique bicycle perspective
Includes entrance to local coffee finca and museum
Includes light lunch / beverage
Local guide who will explain the history of coffee at the museum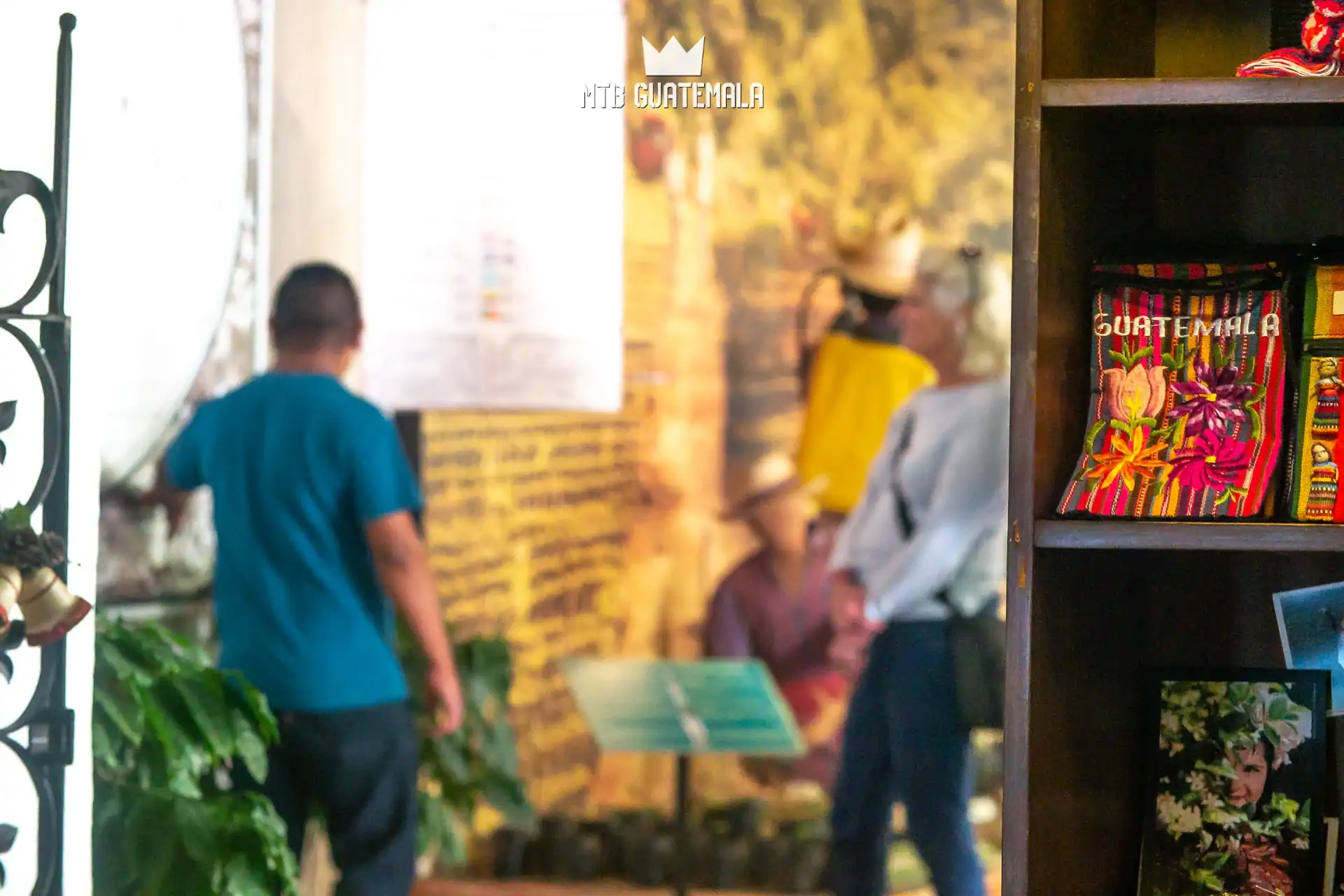 Antigua Coffee Bike Tour – What is Included?
This tour includes a moutain bike rental, professional guide, and visit to the Azotea coffee museum outside of Antigua Guatemala. The tour finishes with a light lunch, sandwich and smoothie 🙂 Riding time depends on how long you would like to stay at the coffee farm (between 3-5 hours total). We recommend this tour for anyone interested in seeing the sights of Antigua by bike and learning more about one of the most famous agricultural exports in Guatemala!
---
BOOKING
This tour can be reserved instantly online a minimum of 48 hours before your date.
INCLUDED
Hardtail Bike rental
Helmet
Filtered water
Snack
1:4 Staff
Private shuttle and driver
Expert Bi-Lingual Mountain Bike Guide with international certification
Entrance to Coffee Finca
Entrances to Coffee Museum
Bi-Lingual Guide for Coffee Tour
First-aid kit, two way radio Communication, Satellite locator
Vehicle Support
Mechanical assistance
NOT INCLUDED
Gratuities for guides and driver
---
Gallery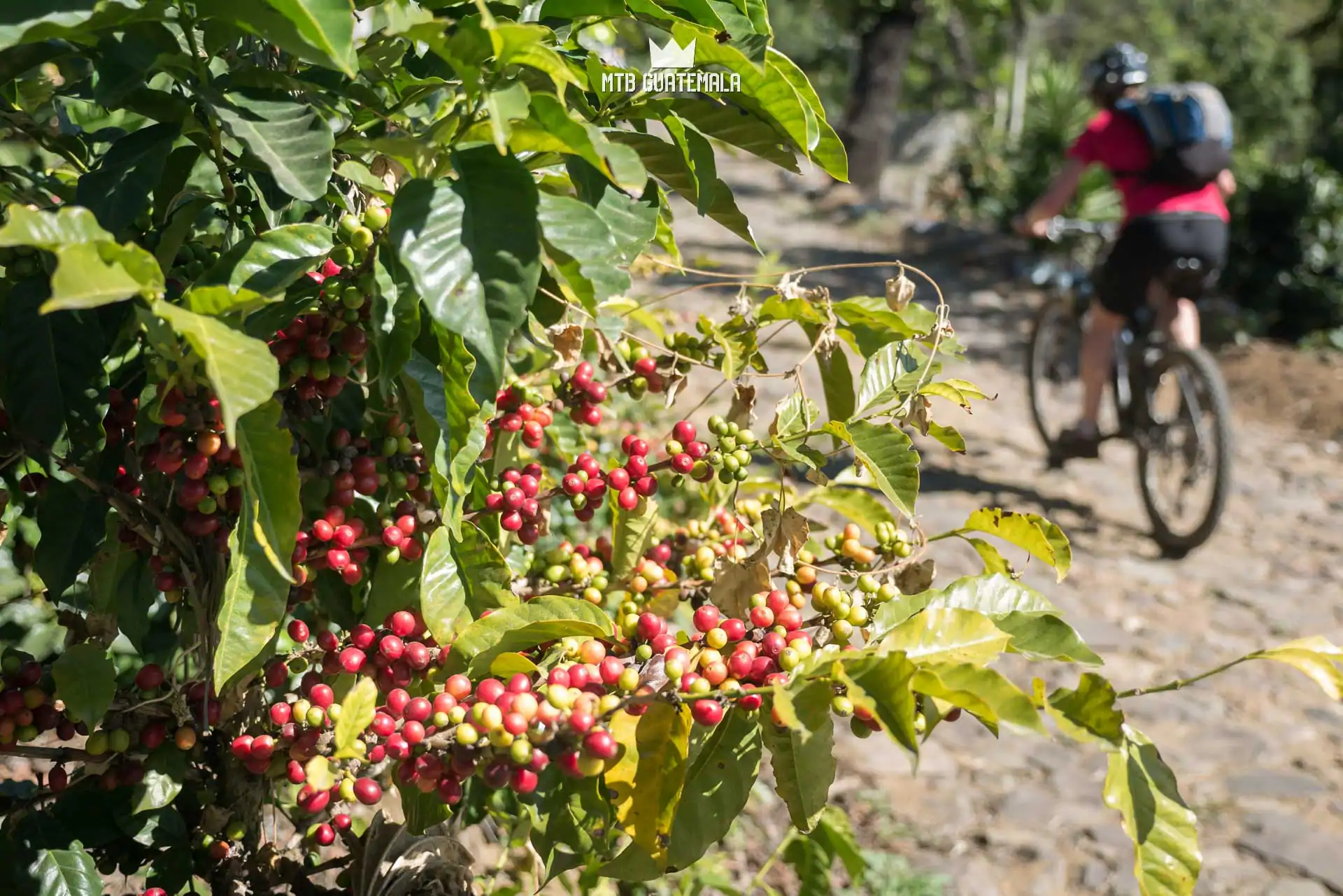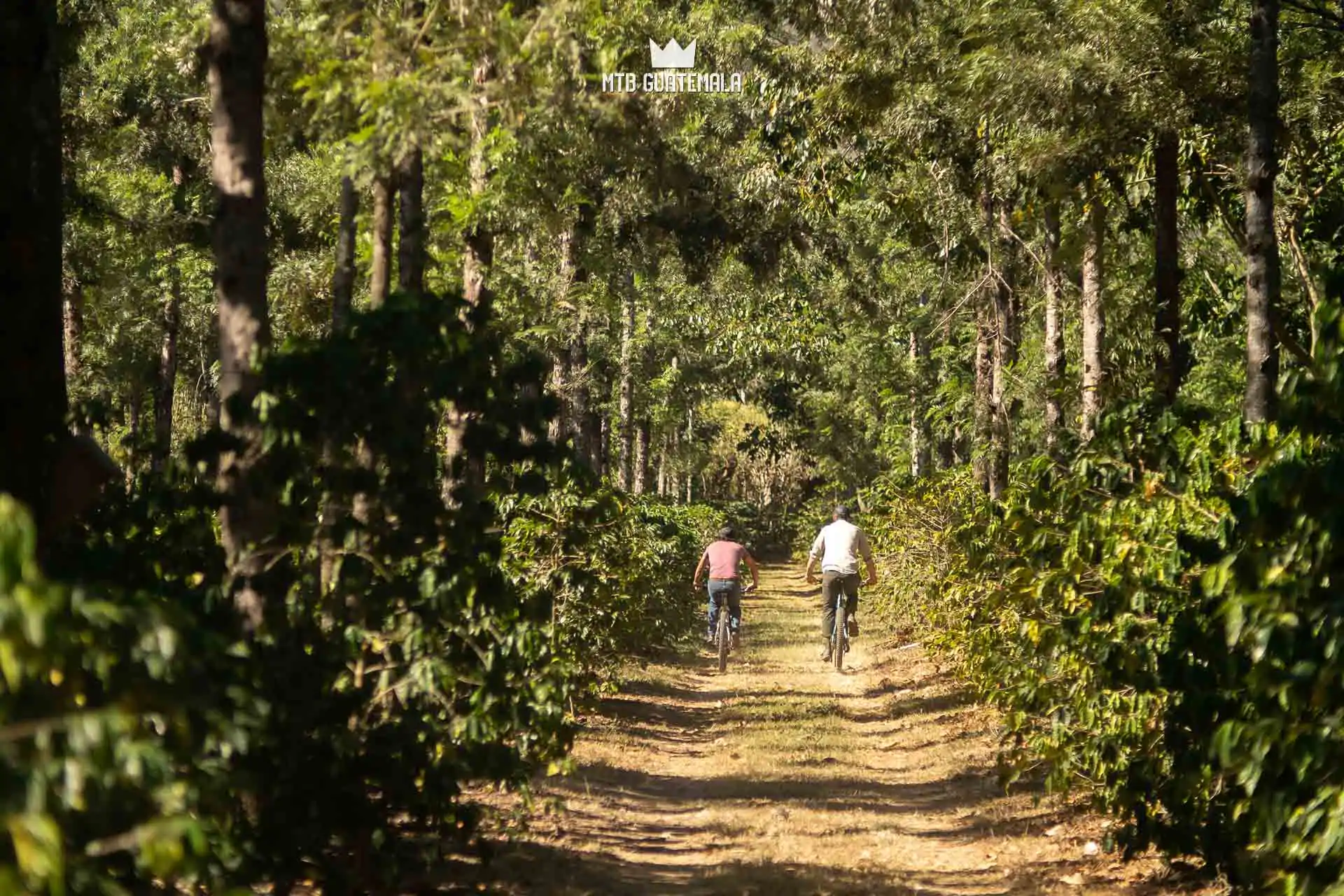 Day Tour Details
All our day tours start and finish from Antigua and include transportation to/from your hotel.
A high quality bike is included with your tour
Prices vary by number of people in your group – tour prices go down with groups of 2 or more people.
Bringing your own bike? Ask about our discounts.
Small snacks / water will be provided for your tour, as well as mechanical assistance.
Our mountain bike day tours can be reserved with a non-refundable deposit of 50% – the remainder to be paid before the tour leaves.
Additional information
Antigua Coffee Tour

Distance
Ascent
Descent
Max Altitude
10.00 km
(6.22 mi)
81 m
(266 ft)
-81 m
(-266 ft)
1500 m
(5,085 ft)
[ls_content_block id="4928″ para="full"]