Tecpán Enduro Day Rides
Deep pine forests, steep, rocky canyons and a labyrinth of logging roads and ancient natural Mayan trails make Tecpán Guatemala an Enduro MTB destination of international quality.
Let Mountain Bike Guatemala show you the ins linking together downhills and hidden trails that took us years to discover and construct.
What are you waiting for?
Come join us in Tecpán -we have confirmed trips departing every weekend!
With tons of natural, technical riding Tecpán Guatemala is the perfect place to test your enduro mountain bike riding prowess or take your MTB park skills to the next level. Come prepared with an appropriate enduro bike, and get ready for some of the best high-alpine riding in Guatemala with long descents and steep downhills.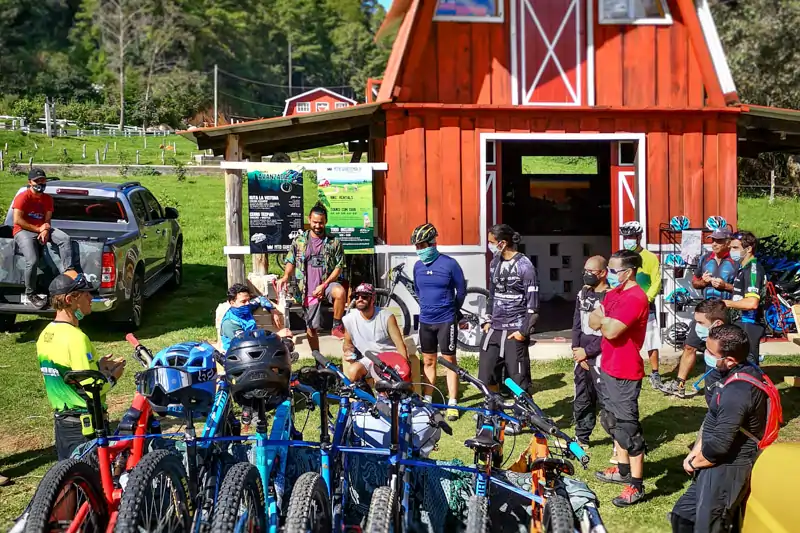 MTB Guatemala Enduro Amenities:
Enjoy our expertly crafted Tecpán Enduro Mountain bike tours with all the benefits of riding with our acclaimed guiding company.
Professional Guides – all our guides are trained and credited with international standards in first aid and rescue
Exclusive Routes – Secure, safe routes years in design and the making
Mechanical support – professional tool kits as well as a full-featured backups and spare parts in our vehicles to keep you out and riding.
Knowledge – years of exploration and guiding allows us to be ready to adjust routes on the fly and adapt to your group
Collaboration with local communities, and private land owners to ensure permission and passage for our groups
5: 1 client ratio keeps our groups, small fun and efficient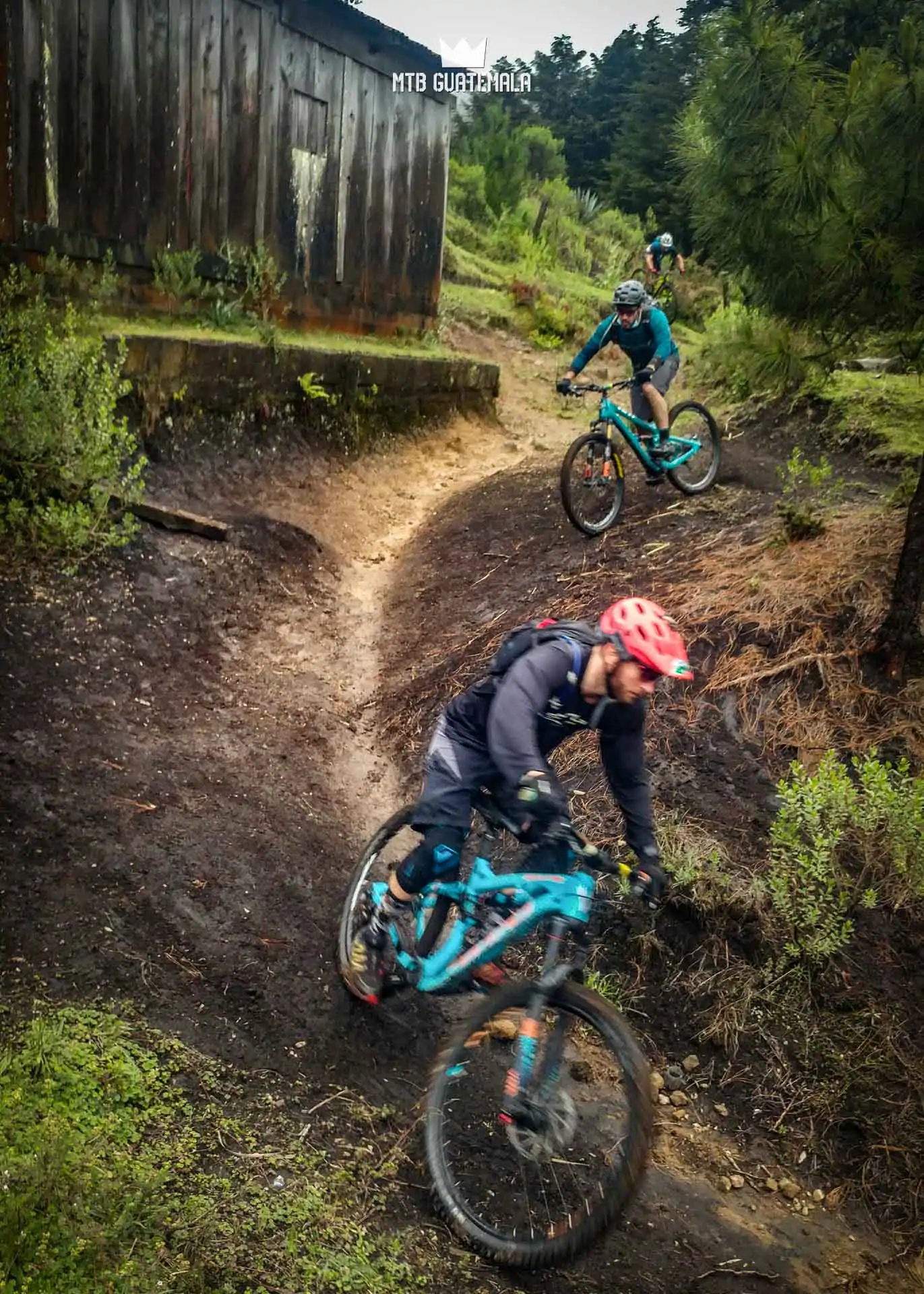 Tecpán Guatemala – Paradise for Enduro mountain biking
The main reason we moved to Tecpán was for the incredible mountain biking access and diversity of riding the region has to offer.
3100m Mountain summits, long technical downhills and a spiderweb of natural logging trails and ancient footpaths used by the Maya – Tecpán Guatemala offers it all!

Tecpán Enduro Mountain Biking
Most of our enduro tours in Tecpán begin on Cerro Tecpán at 3100m (10,200ft). The mountain has several 1000m descents and routes which can be linked to nearby Lake Atitlán.
What makes Enduro MTB – Enduro MTB?
The definition of Enduro mountain biking is generally misunderstood. In Guatemala the enduro craze hit late with the first enduro competitions being held in 2016. In enduro mountain bike racing you navigate a series of stages, with individually timed descents. Uphills are not timed.
In terms of our mountain bike tours – we define our enduro tours as being downhill focused with one or multiple shuttle assistance. In terms of equipment – full face helmets, knee / elbow pads are strongly recommended as well as a bike with 140mm+ of travel. Cross country bikes will not work on our enduro tours.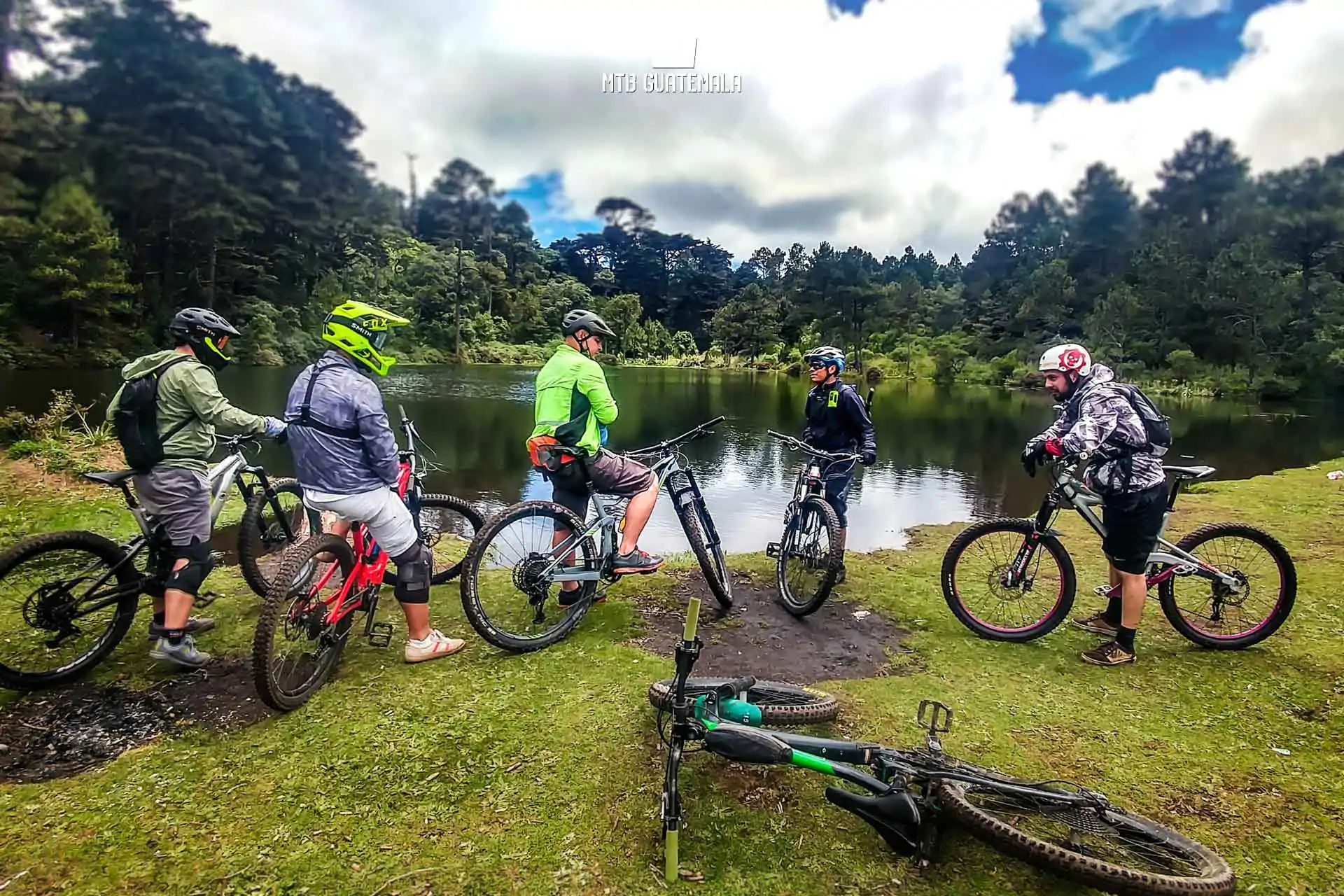 Our Tecpán Enduro MTB Packages
Enduro MTB Day Package 1
Standard
Beginner / Intermediate Route Designed to your level
9am-2pm
Professional Guide
Snack
Mechanical Support
Parking
Photo Package
Enduro MTB Day Package 2
Deluxe Asado
Advanced Enduro Route with Shuttle support
9am – 3pm
Professional Guide
Driver
BBQ Asado with the Products of Tecpán
Transport / Shuttle
Mechanical Support
Parking
Photo Package
All Our Tecpán Enduro Tours Include
Entrance to exclusive private fincas
Mechanical support / pickup service in case of emergency
MTB Group Discounts
| | 1-2 Personas | 3-5 Persons | 6+ Persons |
| --- | --- | --- | --- |
| Enduro Tour Standard | GTQ 400 /pp | GTQ 350 /pp | GTQ 300 /pp |
| Enduro Deluxe with Asado | GTQ 500 /pp | GTQ 400 /pp | GTQ 350 /pp |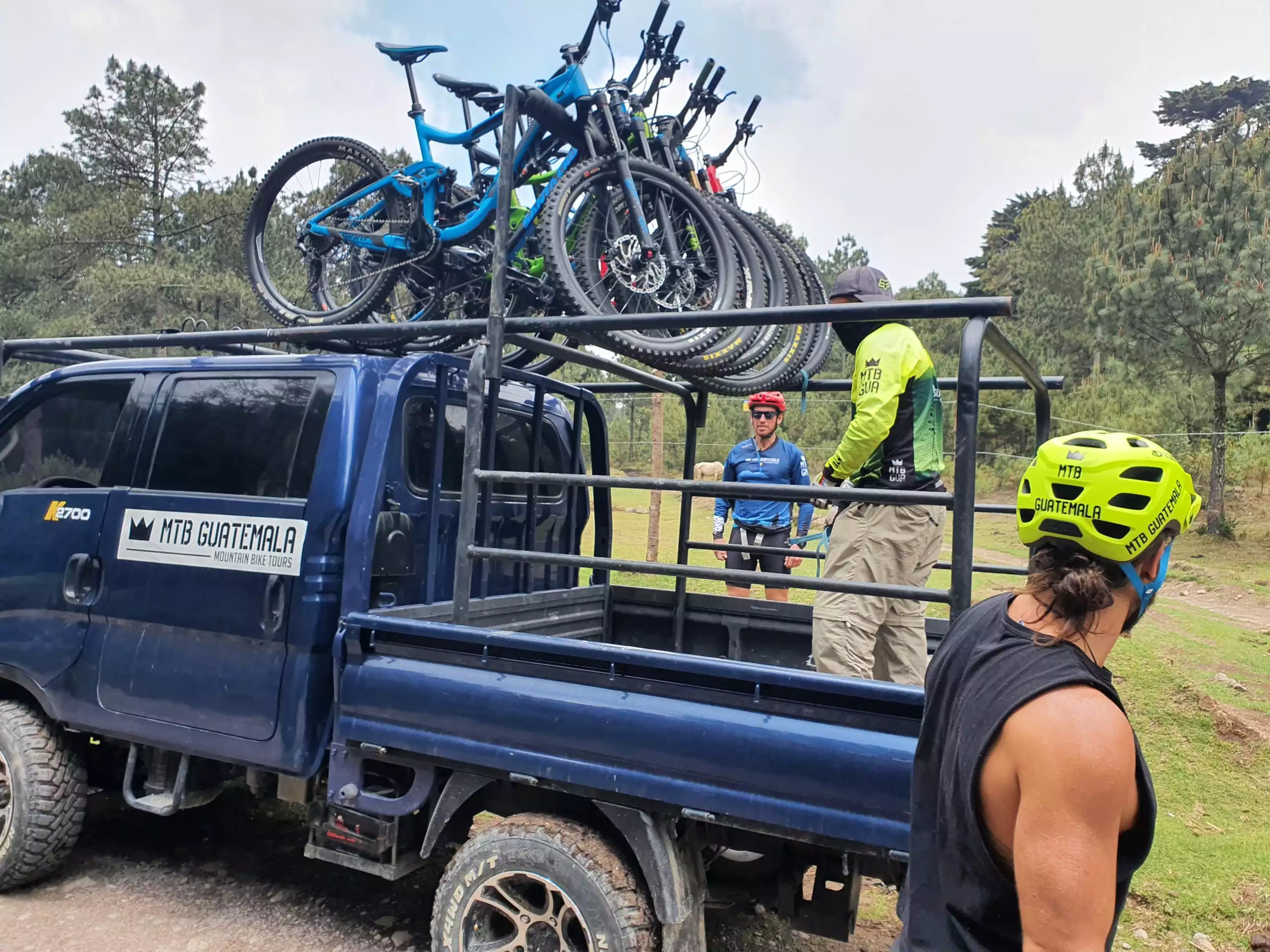 What About the Food?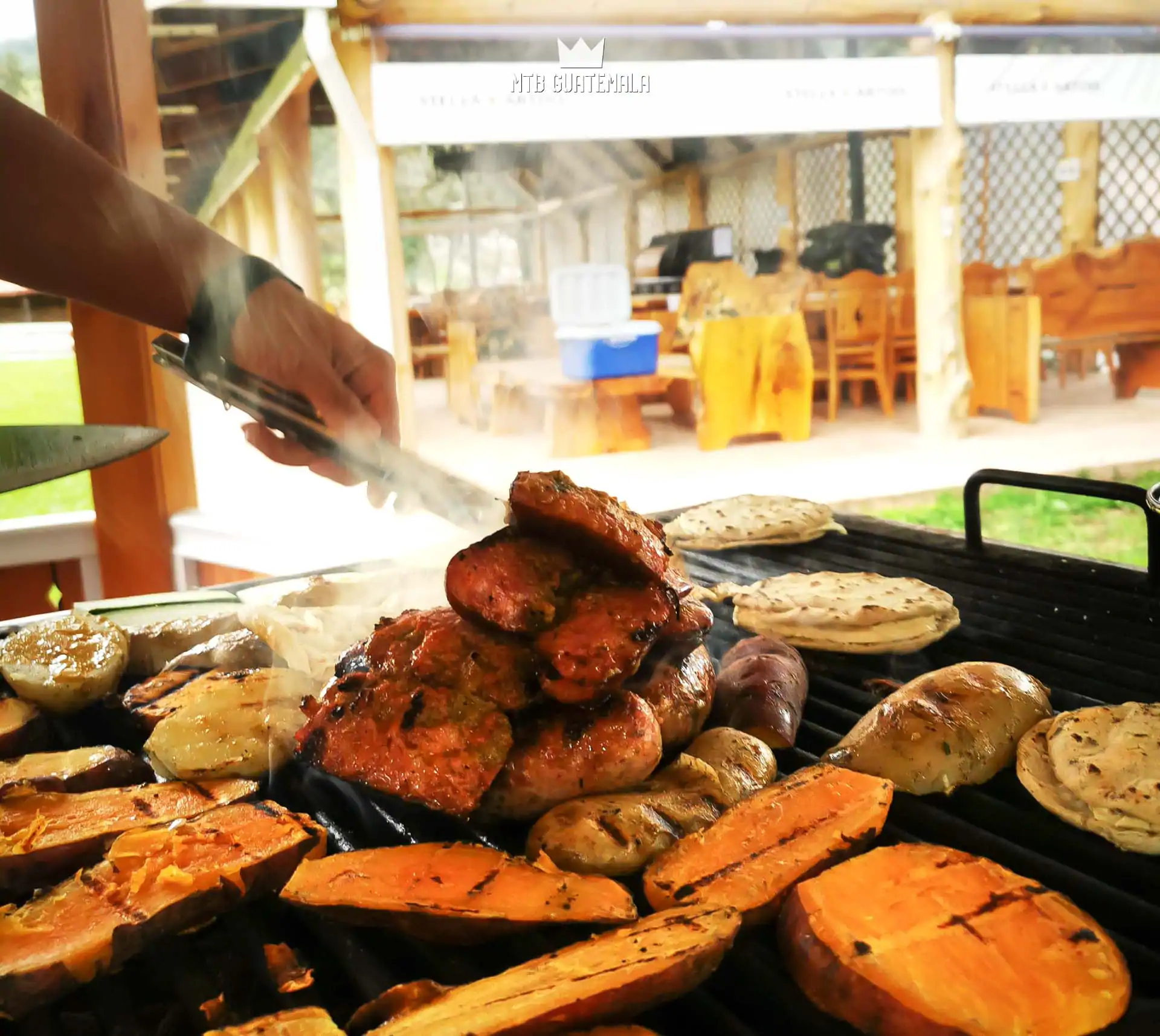 All of our Enduro Mountain bike tours in Tecpán finish with lunch – and feature the local gastronomic cuisine the region is known for.
BBQ and Asado Option
Traditional Guatemalan asado with the products of Rincón Suizo. Guests have the option of:
Queso D'Boy con Tortillas
Guacamol
Chorizo Ahumado
Longaniza Chapina
Longaniza Especial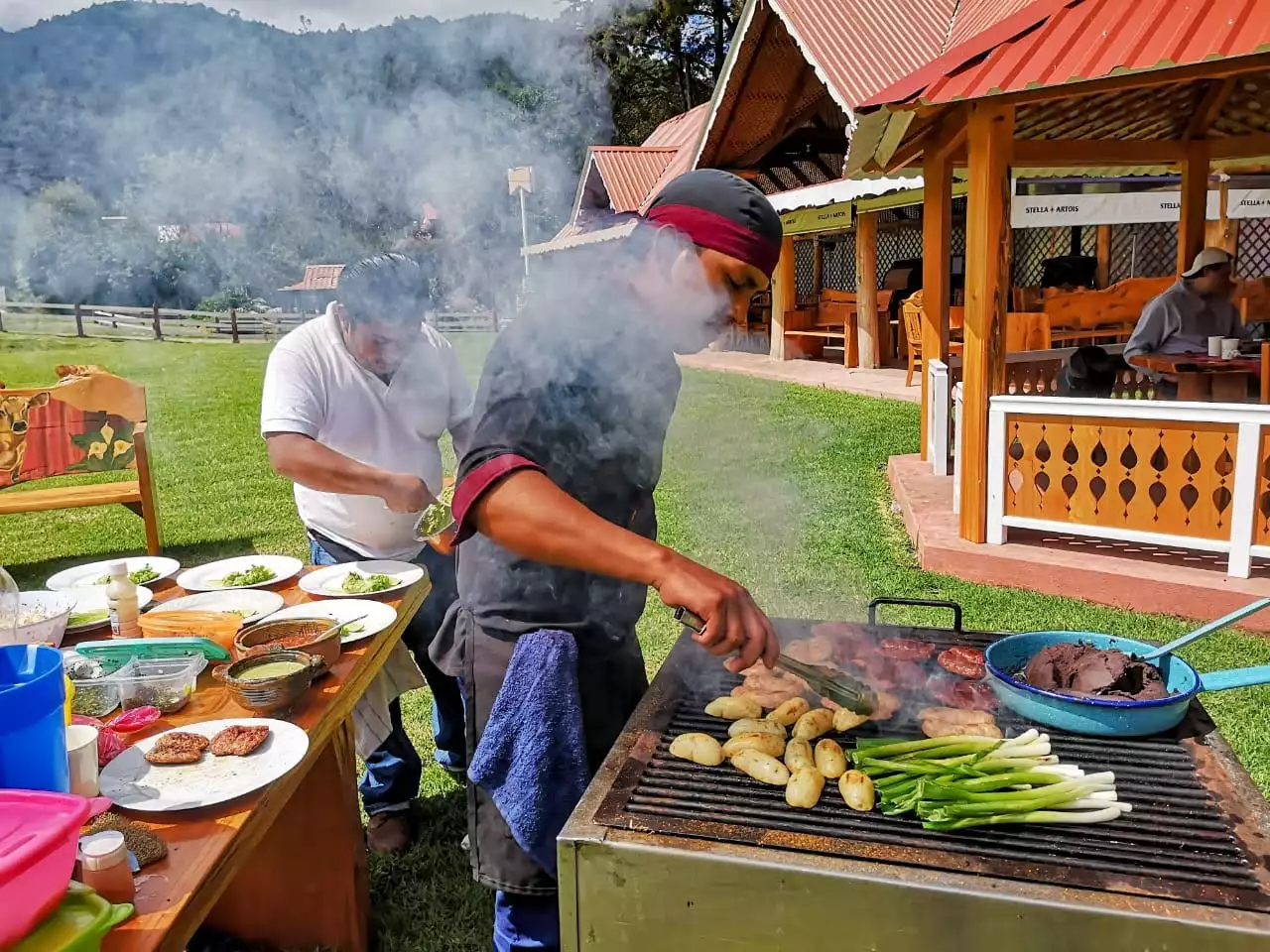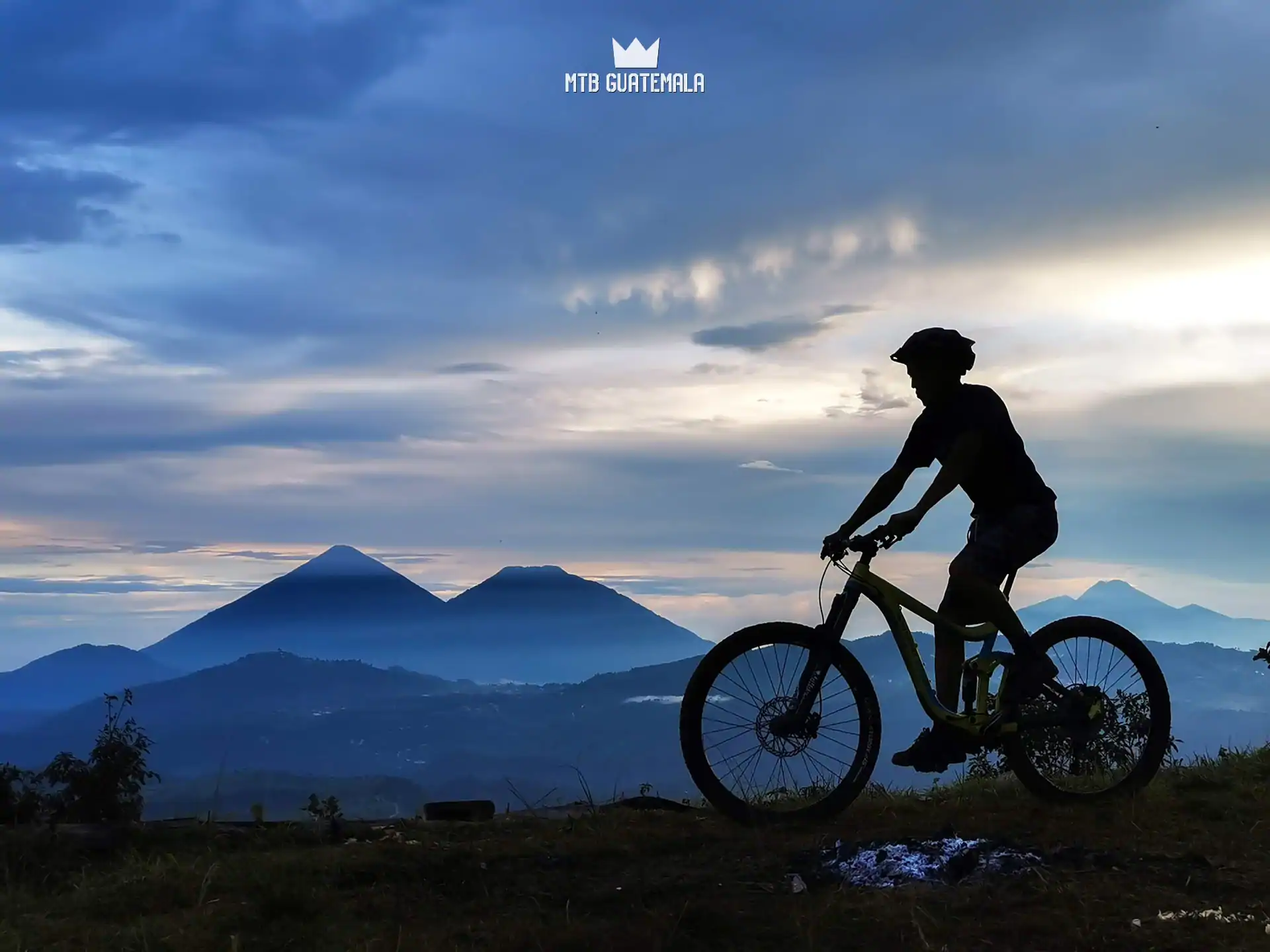 Why Ride With Us?
With years of experience riding, racing and exploring in Guatemala all our routes are unique to our company.

Experience
Since 2015 we have been guiding clients from around the world with international standards in safety and operation.

Safety
We carefully plan and execute our routes with the permission and assistance of the local communities.
Our guides maintain constant radio and GPS communication with our support vehicles case of an emergency.

Our Guides
Our guides offer experience that no other company can match with international training and accreditation in first aid and rescue.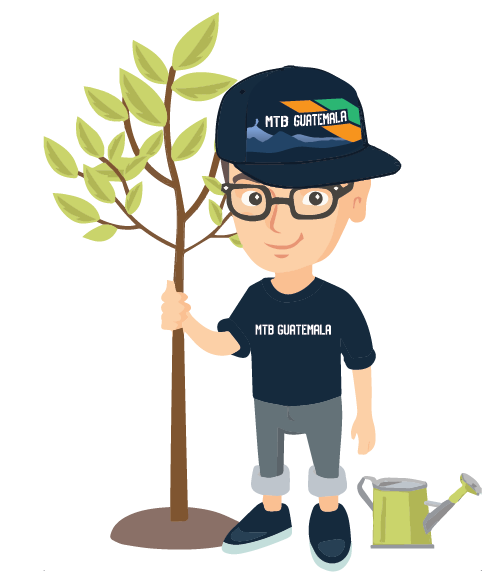 MTB Guatemala Environmental Initiatives:
We strive to make all our tours waste free
For each participant on the tour we will plant one tree in the mountains of Tecpán
No Styrofoam, No Plastic Bottles no single use plastic
We source all food locally
Experience
Bike Rentals
Add a hardtail mountain bike rental to your tour for an additional cost of only Q150!
Conditions of the Tour
All our Tecpán day tours start and finish from our basecamp km88 in Tecpán
Prices vary by number of people in your group – tour prices go down with groups of 2 or more people!
Helmets are required at all times while on the bike
Required: bicycle in good condition – Interested in renting a bike? Check out our High Quality Bike Rentals
Small snacks / water will be provided for your tour as well as mechanical assistance.
Day tours are reserved with a non-refundable deposit of 50% – the remainder to be paid before the tour leaves.
Day tours must be reserved more than 24hours in advance to confirm your space.
If you arrive more than 15 minutes late your tour may depart without you!
Photos to tease you
Our Tecpán Basecamp Tours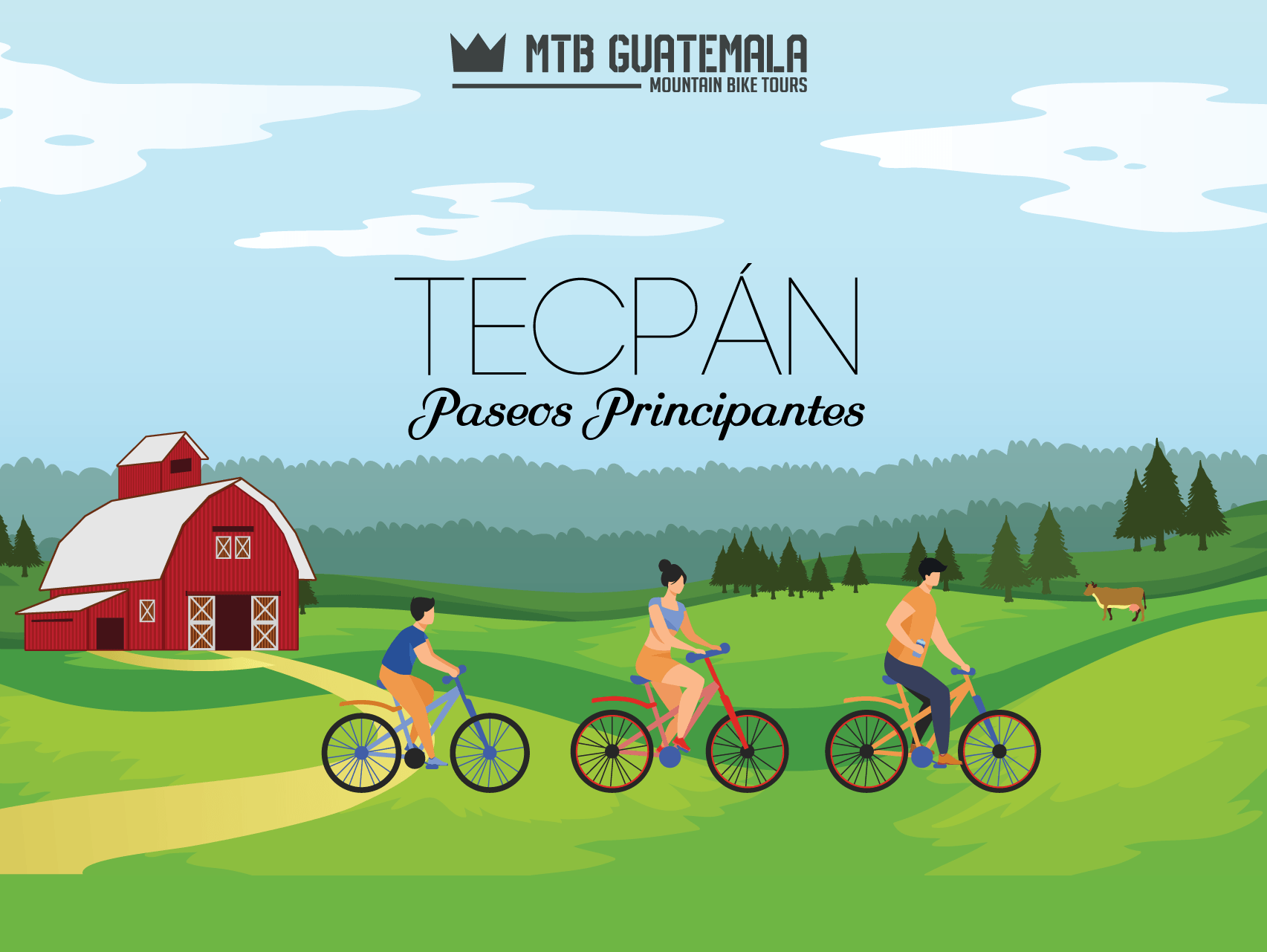 Perfect for families and beginners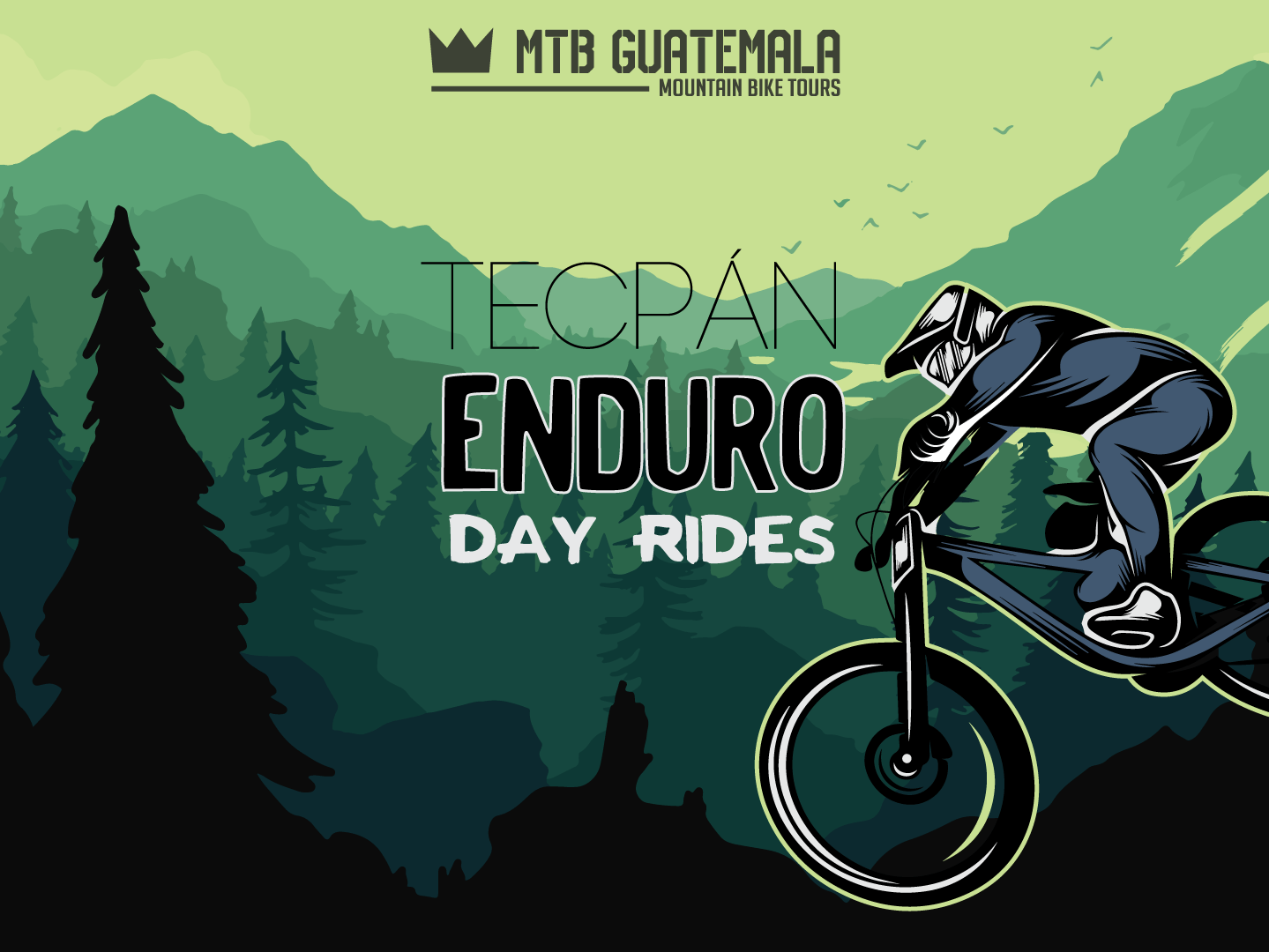 Shuttle assisted gravity rides for advanced riders
Additional information
| | |
| --- | --- |
| Region | Tecpán |
| ** Select # of Riders** | <2 People, Private Tour, 3-5 People, 6+ People |
| Bike Rental | I will bring my own bike, Full Suspension |