Guatemala: the Frontier of Mountain Biking
A mere 200 miles wide, Guatemala is home to incredible terrain, culture and biodiversity. Two oceans, 14,000ft volcanoes, and 21 Mayan languages make for a country that is far from ordinary.
Cycling culture is exploding here with numerous races and events each weekend. I believe that now, more than ever is the best time to go mountain biking in Guatemala!
Brendan James – Lead guide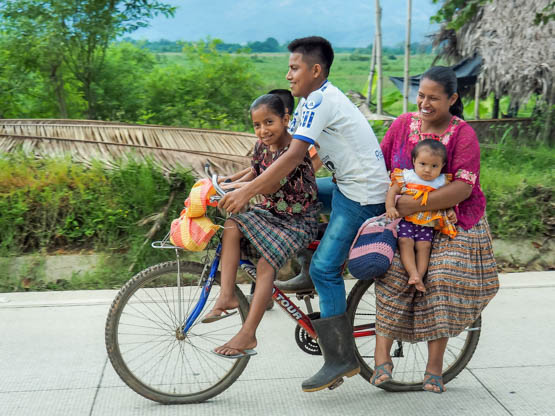 2019/20 CONFIRMED DEPARTURES
Join us this season for an expertly planed Mountain Bike Guatemala adventure! Our multi-day itineraries include all meals, lodging, transportation, guides and cultural sights. These trips are custom and one of a kind – with some of the best shuttle-supported singletrack throughout the country.
| | | | |
| --- | --- | --- | --- |
| Oct 27 – Nov 4, 2019 | Day of the Dead Enduro | Hard | Book Now |
| Nov 6 – 11, 2019 | 5 Day Highland tour (XC) | Intermediate | Book Now |
| Nov 19 – 24, 2019 | Travesía Cuchumatánes  and Enduro | Extreme | Book Now |
| Dec 14 – 21, 2019 | 8 Day Highland Tour (XC) | Intermediate | Book Now |
| Dec 28 – Jan 2, 2020 | Año Nuevo Enduro Tour | Hard | Details Soon |
**Use the code MTBEARLYB to get 25% off of any single earlybird registration.
Why Ride With Us?
With years of experience riding, racing and exploring we know Guatemala.
All the routes we guide are exclusive to Mountain Bike Guatemala. Each tour has been designed tested, and redesigned to provide a unique perspective on Guatemala and it's many cultures. Check out our amazing list of Antigua day tours as well as our Multi-Day Epics
Mountain biking in Guatemala is one of the most immersive ways to see the country – providing a glimpse into living Mayan culture you simply can't get from traditional travel.
We tailor tours that challenge you as a rider and connect you with local cycling culture.

Whether you are an experienced rider who wants to shred 8,000ft+ of descent in a single day or a cycle tourist simply wanting to escape the tourist trap we provide expert-led tours to suit your riding style.
We are not cheap. We rent nice equipment and we pay our employees well. 
The routes we guide are a result of years of exploration and collaboration with the local cycling community in Guatemala.
Custom Mountain Bike Tours. 
Let us know your interests and we will design a stellar muli-day tour that balances technical singletrack, volcanic vistas connecting Mayan sites throughout the country.
Looking for an all-inclusive multi-day point to point epic? Contact us and we will put together a package that will fit your ability and budget.
Learn More About
Guatemala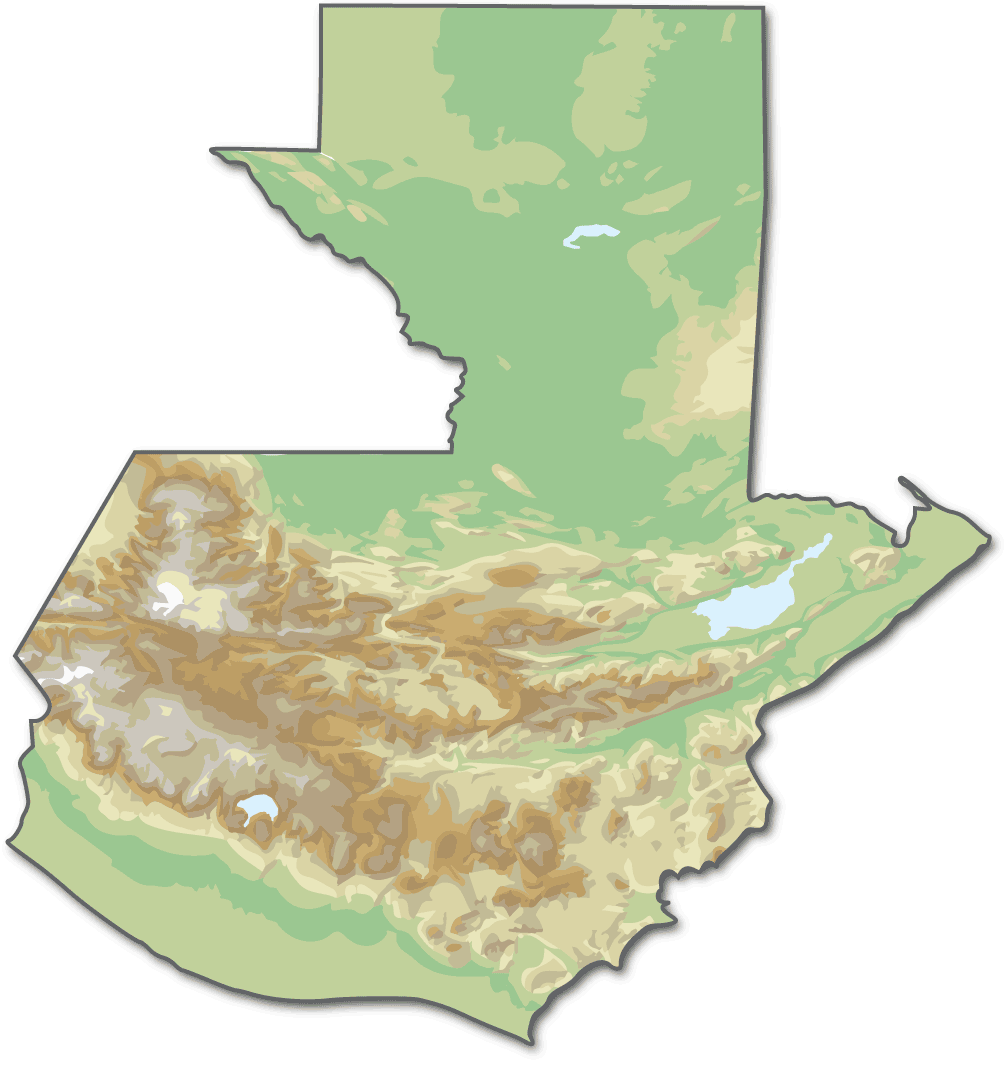 A mountainous country with a diversity of micro-climates, Guatemala is quickly becoming a mecca for adventure mountain biking.

Explore
"MTB Guatemala is only option for high-quality mountain biking adventures in Guatemala. Professional, reliable and affordable is the best way to describe their team. They provide quality bike rentals with amazing guides who will show you the ultimate riding zones while educating about the local area along the way."
Go deep into the country on one of our point-to-point itineraries
Multi Day Epics
An amazing way to discover Lake Atitlán. Remote, canyons deep forests and rugged agricultural singletrack.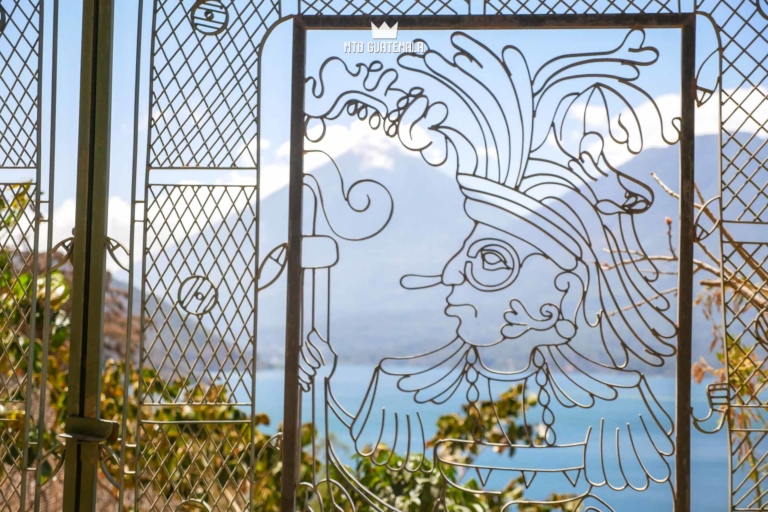 Conecting the best views of the lake, local sites and culture. Old logging roads and singletrack.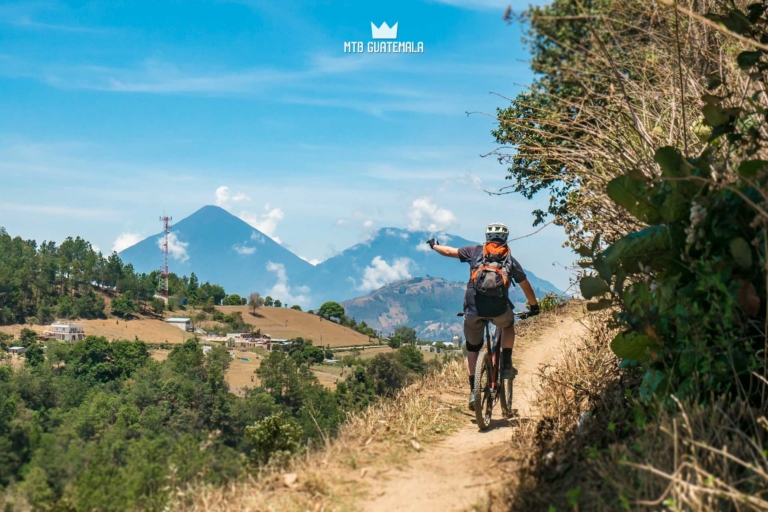 Follow the path of the Kaqchikel Maya in this new multi-day mountain bike route for 2019! With high-altitude pine forests, a rich Mayan history, and tons of agricultural singletrack to explore Guatemala is an amazing place to ride a bike.