Far in the north of Guatemala the Valle Todos Santos is becoming a destination for adventure mountain biking. Situated in a valley of steep craggy peaks, the area is at the frontier of high alpine mountain biking. Here 600 year old trails first constructed by the Mam connect a a patchwork of terraced fields, high alpine forests and Mayan ceremonial sites.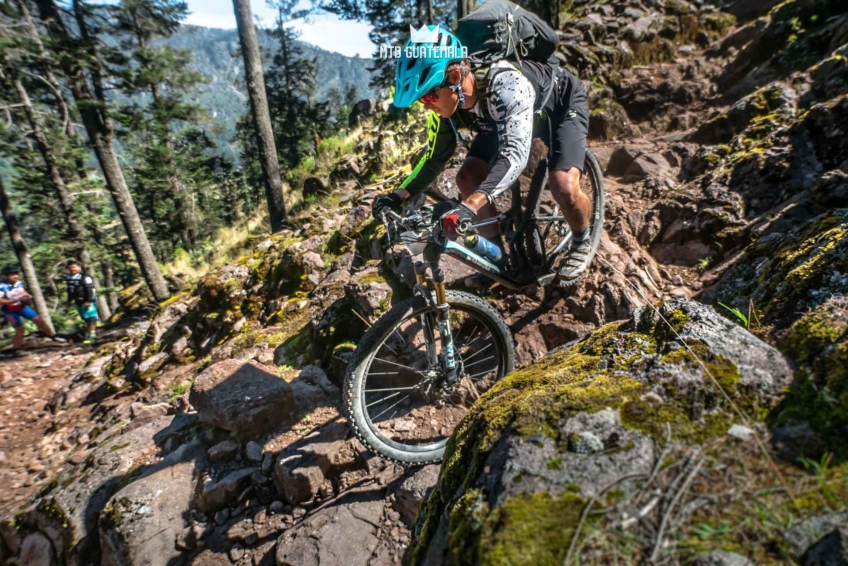 The Alps of Guatemala
The Village of Todos Santos is located in Guatemala's largest mountain range: the Cuchumatánes. Limestone cliffs and 12,000ft peaks frame the alps-esque village below. Todos Santos has a vibrant Mayan culture and is one of the few places in Guatemala where men still wear traditional "Traje" or dress. Nearly all the men in the region can be found wearing distinguished red striped pants and colorful woven collars.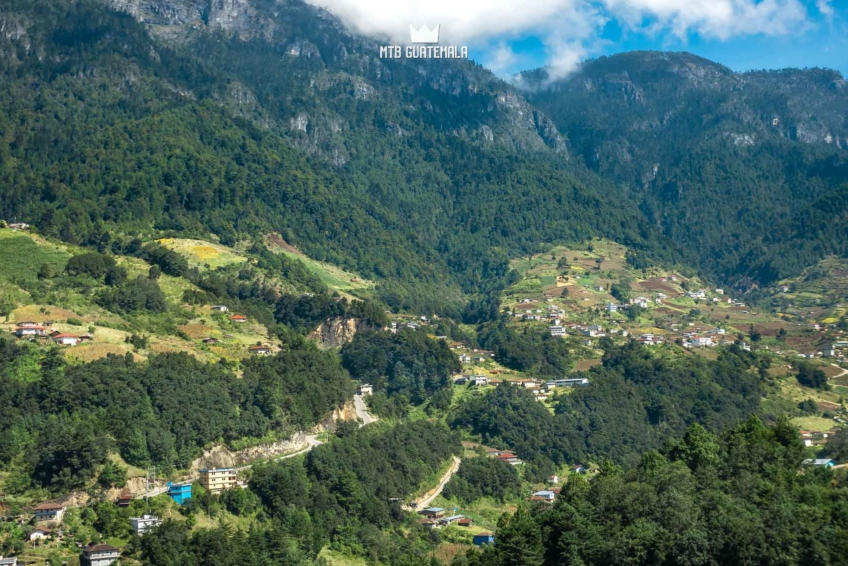 Traditional Mam Mayan Culture
Todos Santos is one of the few remaining places in Guatemala that still use the 260-day Mayan calendar known as the Tzolkin. Cultural center for the region, the official Mayan language is Mam. On nearby Chemal peak is Mayan site of Tojcunenchén. Ceremonies at Tojcunenchén include the burning of incense and the occasional animal sacrifice. At 12,000-foot (3,650-m) is the mountain is highpoint of the Sierra de los Cuchumatanes.
An article about Todos Santos would not be complete without mentioning their anual horse races held each year on dia Todos Santos November 1st. The race has drawn an increasing number of international visitors who come to watch an extreme form of urban horse racing which combines drinking and endurance.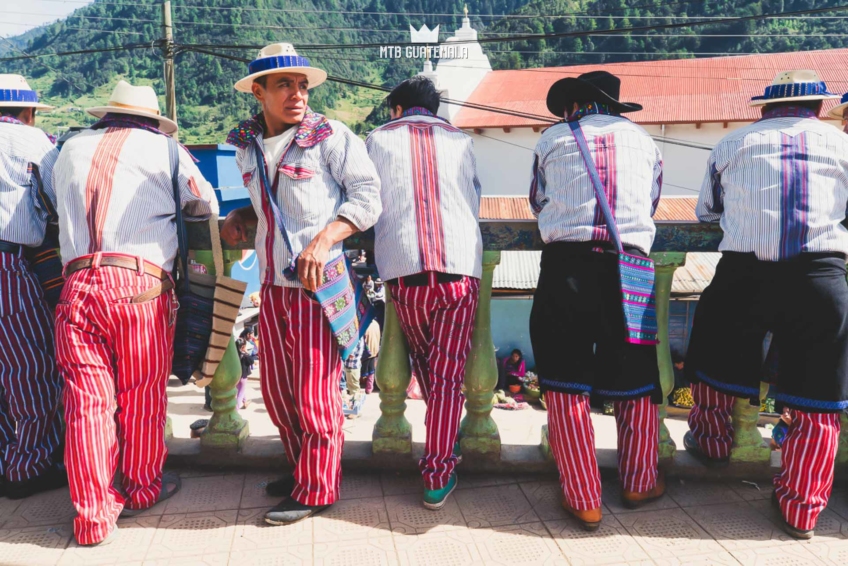 Mountain Biking in Todos Santos
Todos Santos is at the frontier of mountain biking in Guatemala. The area is littered with ancient Mayan trading routes and agricultural livestock paths, many that have yet to be discovered. Through epic error we have discovered that the northern side of the Todos Santos valley and Chemal peak is way too steep for bikes! There is however some rideable mountain bike terrain to the east including several ancient Mayan footpaths.
With so much vertical the riding here is not only steep, it is incredibly rocky and hard. The area features massive 1500m+ descents that connect steep farmland and high alpine forests. We visit Todos Santos each year on our Todos Santos Enduro Tour.
Fixed Departure – Nov 26