Home to the Kaqchikel Maya and a strong German influence this pine-forested mountain city has a layered history.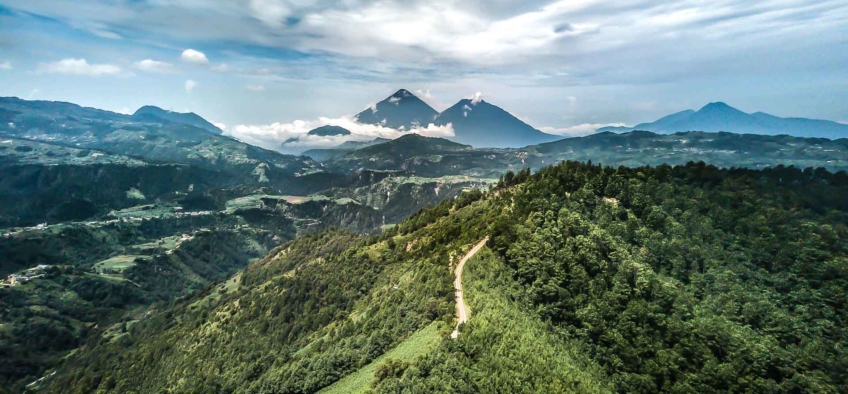 Cross fiery lava fields and descend over 2500m in two days. Includes Camping Equipment and camp dinner.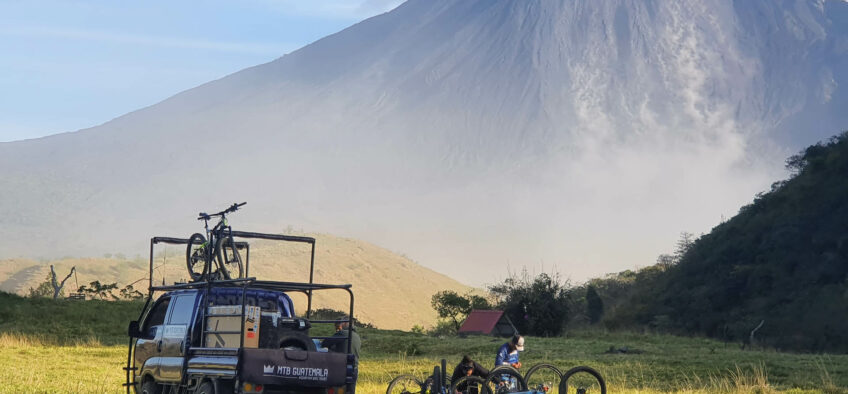 Fun enduro shuttle day exploring the varied terrain in Patzún, Guatemala.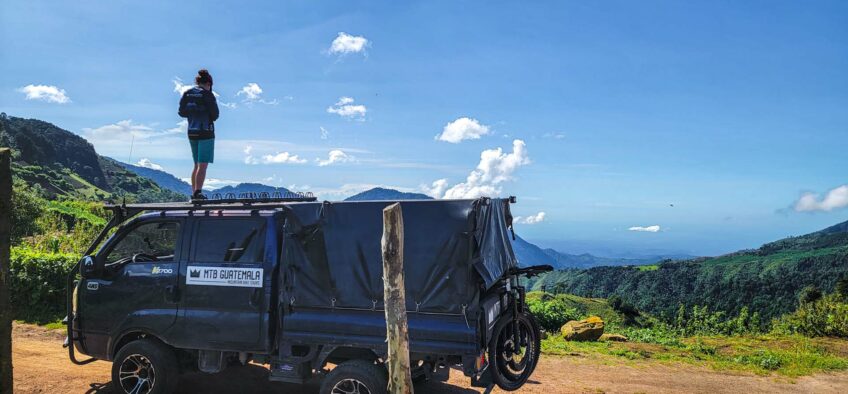 Departure Date: Friday January 13th, 2023 Tour Type: Cross Country Group Size: Only 2 Spaces Remain Act fast! Registration for this event ends in: Reserve Now This trip Includes: 1:4 Staff Bi-Lingual Mountain Bike Guide with First Aid Certification Private Driver Pickup and dropoff 4x4 Vehicle support Mechanical Assistance Lunch Fruits & Snacks Filtered water Park Entrances Access to Pro Tool Kit First-aid kit, two way radio Communication, Satellite locator Pre-departure info package Departure: 9am Friday January 13th, 2023 Antigua, Guatemala Return: 3pm Friday January 13th, 2023 Antigua, Guatemala Confirmed Departure! Friday January 13th, 2023 This tour is guaranteed to departOnly 2 spaces remain! Price: GTQ 300 /ppDoes not include bike rental Act fast! Registration for this event ends in: Reserve Now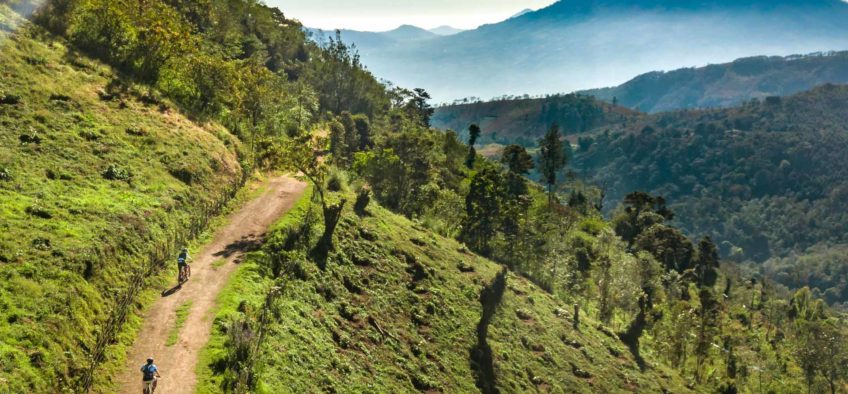 Guatemala is a beautiful country located in Central America, known for its diverse landscapes, rich cultural heritage, and friendly locals. From its stunning volcanoes and lakes to its lush jungle and sandy beaches, Guatemala offers a range of outdoor activities and attractions for visitors to enjoy. Mountain biking is a popular activity in Guatemala, with a range of trails suitable for riders of all levels, offering the opportunity to explore the country's stunning natural beauty and immerse oneself in the local culture. Whether you're a beginner or an experienced rider, Guatemala is an excellent destination for a mountain biking adventure here are 5 Reasons to go Mountain Biking in Guatemala. Photo: www.mtbguatemala.com ©© 2021 Brendan James / www.mtbguatemala.com MTBguatemala.com 5 Reasons to go Mountain Biking in Guatemala 1. Scenic beauty: Guatemala is home to a diverse range of landscapes, from volcanoes and lakes to beaches and jungle. Mountain biking allows you to explore these beautiful areas and experience the country's natural beauty up close. 2. Cultural richness: Guatemala is known for its rich cultural heritage, and mountain biking is a great way to immerse yourself in the local culture. Many of the trails wind through small villages and rural areas, giving you the opportunity to interact with locals and learn about their way of life. 3. Variety of trails: With a range of trails suitable for riders of all levels, Guatemala is a great destination for mountain bikers of all abilities. From easy, scenic routes to challenging, technical singletrack, there is something for everyone. 4. Affordable: Guatemala is a relatively affordable destination, with reasonable prices for accommodation, food, and activities. This makes it a budget-friendly option for mountain bikers looking to enjoy an adventure without breaking the bank. 5. Friendly locals: Guatemalans are known for their friendly, welcoming nature, and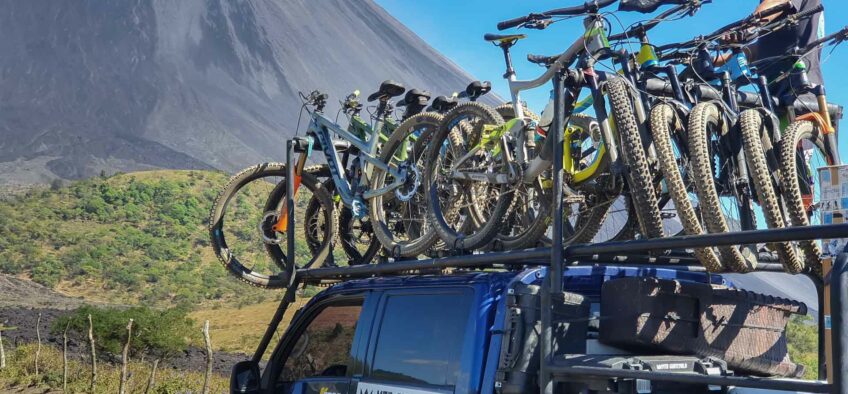 Únase a nosotros para dos días de enduro montando en las faldas de el volcán activo Pacaya. Esto es un viaje todo incluido: alimentación, cabañas, guías y vehículos de apoyo.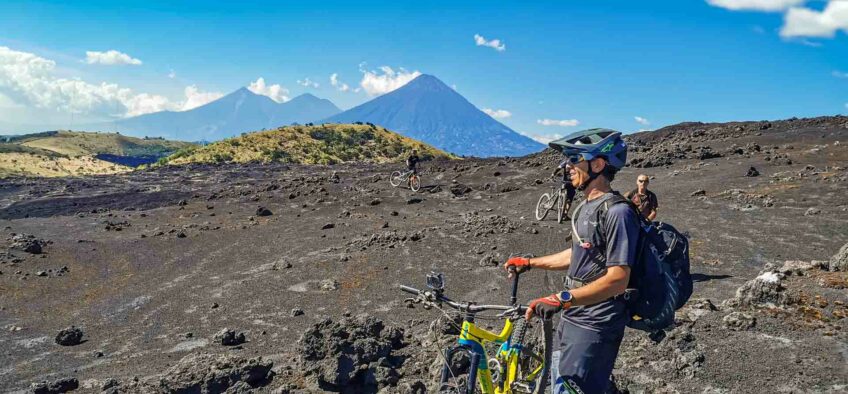 ¡En continuación con nuestra celebración de bicicleta de montaña de la semana de Navidad, únase a nosotros en este viaje nocturno al lago de Atitlán con un exclusivo lugar de glamping en lo alto del lago! Disfrute de dos días de ciclismo de montaña con servicio de traslado y hospédese en nuestras grandes carpas glamping 3×4 bajo las estrellas.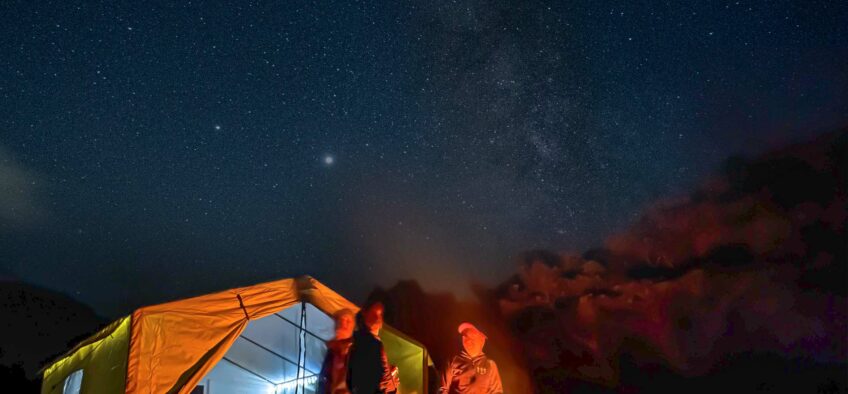 Recorra los mejores y más pintorescos senderos agrícolas que la región tiene para ofrecer, desde los profundos bosques nubosos en la parte superior hasta las orillas del lago de Atitlán.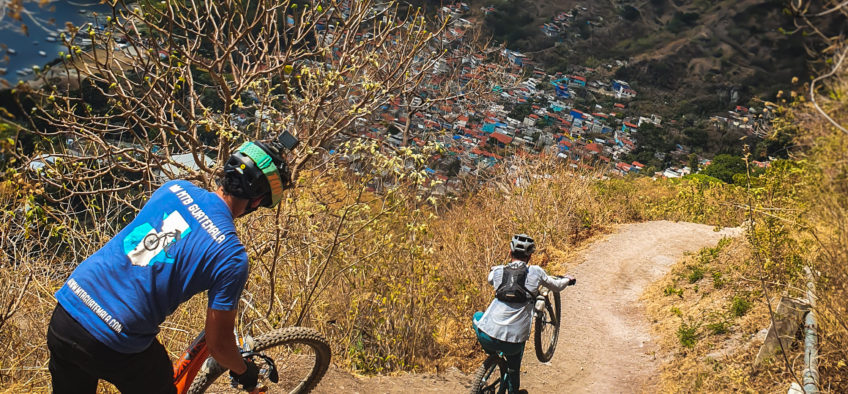 Guatemala's international airport La Aurora officially reopened for business on September 15 2020 with new protocols in place for COVID-19. The purpose of this article is to provide COVID-19 Resources for travelers traveling to Guatemala latest updates on flights, and testing requirements for entry.