Volcán Pacaya or Pacaya Volcano 2,552m (8,373 ft) is one of 3 active volcanoes in Guatemala. Pacaya is a Strombolian (lava) volcano. The volcano has been in a near-constant state of activity since 1961! Pacaya is one of the few places in the world where you can see two erupting volcanoes at the same time.
The last major eruption in 2010 covered the western side of the volcano in a large lava field displacing many people and towns. Since 2015 a second volcanic cone has been growing within the Pacaya Crater.
Pacaya is a popular tourist attraction and many companies offer day tours to the volcano from Antigua (1 hr drive). Hiking and camping are limited in the area designated as Pacaya National Park.
More than one mountain
Pacaya is a complex volcano, an enormous range that extended beyond the active summit with several large lakes and craters. Many communities live on the volcano – continuing their everyday life in its presence. Pacaya is a mere 20km from Guatemala's capital: Guatemala City.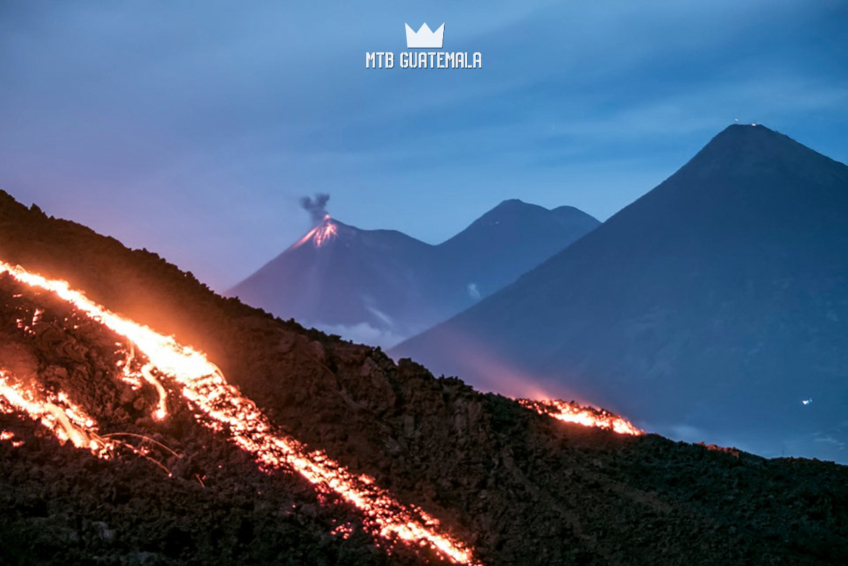 Mountain Biking on the Pacaya Volcano
Volcan Pacaya presents numerous opportunities for mountain bike riding – many that have yet to be explored. The area around the volcano is low and tropical which also means it can get quite hot. Several roads have been plowed through the dried lava plains which are ride-able by bike.
Read more about our 2019 overnight trip to the volcano here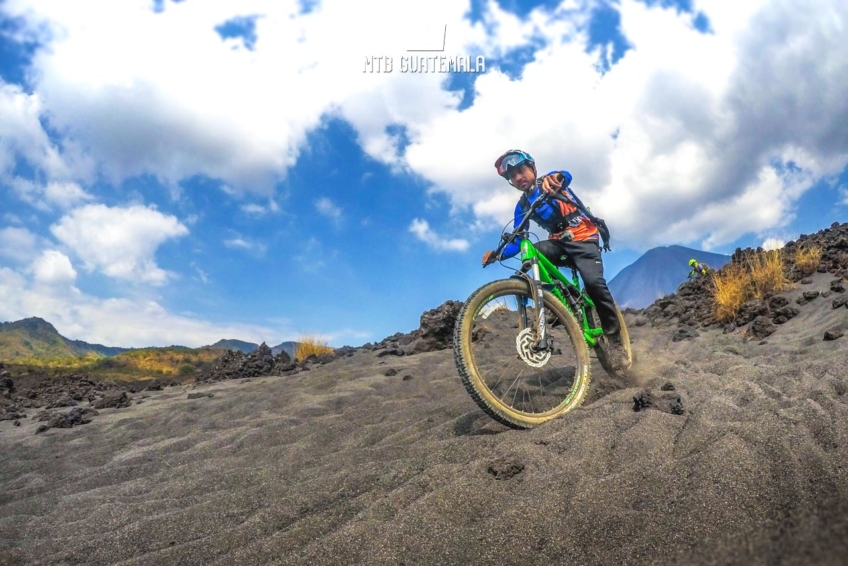 The first known ascent / descent of Payaca was done in the early 2000's by Antigua local Carlos Carlos Haeckel and his brother. The two experienced numerous flats riding down the sharp lava rocks on their hardtails! Each year the Thundercats mountain bike club from San Lucas organizes a large group ride on the volano "Travesía Lunar".