3,150m (10,335ft)
Max Alt.
Description
Held each year the in the mountains of Totonicapán, the Travesía Campanabaj is a community mountain bike ride and one of the "must attend" cycling events here in Guatemala. Operated in conjunction with the town fería the mountain bike travesía is approximately 40km in length and runs on singletrack and jeep roads through the Vasquez Otz'iles protected pine forests near 10,000ft.
This is a community travesía (group ride) and all ages and abilities are welcome. The entire town of Totonicapán usually comes out for this event and the remote villages stage welcome parties for the cyclists as they pass through – in short there will be plenty of people to cheer you on!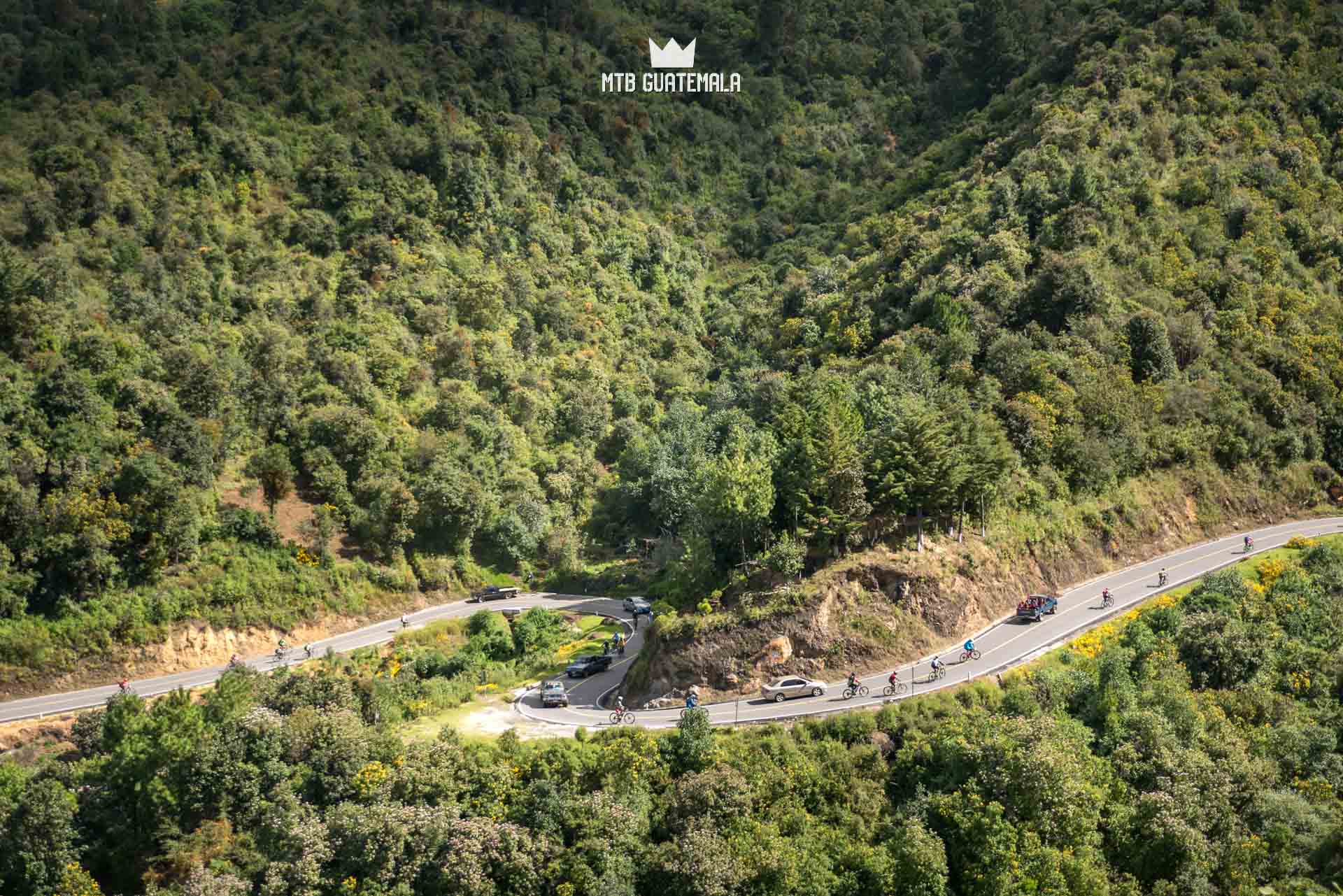 Totonicapán, Guatemala (2503.2 m)
Traversing the pine reserve you will catch vistas of Volcán de Santa Maria to the west and Santa Cruz del Quiché to the east. There will be rest stops with food and drinks and plenty of time to take in the natural beauty of the area. At the finish there will be food vendors and live music in conjunction with the town celebration.
** More about the forest **
Parcialidad Vasquez Otz'iles
The Communal Forest of Totonicapán represents the largest and most well-preserved coniferous forest in all of Central America and has been communally managed and conserved to the present-day without much outside influence nor interference. The forest houses over 1,200 springs which are the headwaters for five of Guatemala's major rivers (Samalá, Chixoy, Nahualate, Motagua, and Quiscab which drains into Lake Atitlan), and which are the only source of water through the six months of dry season.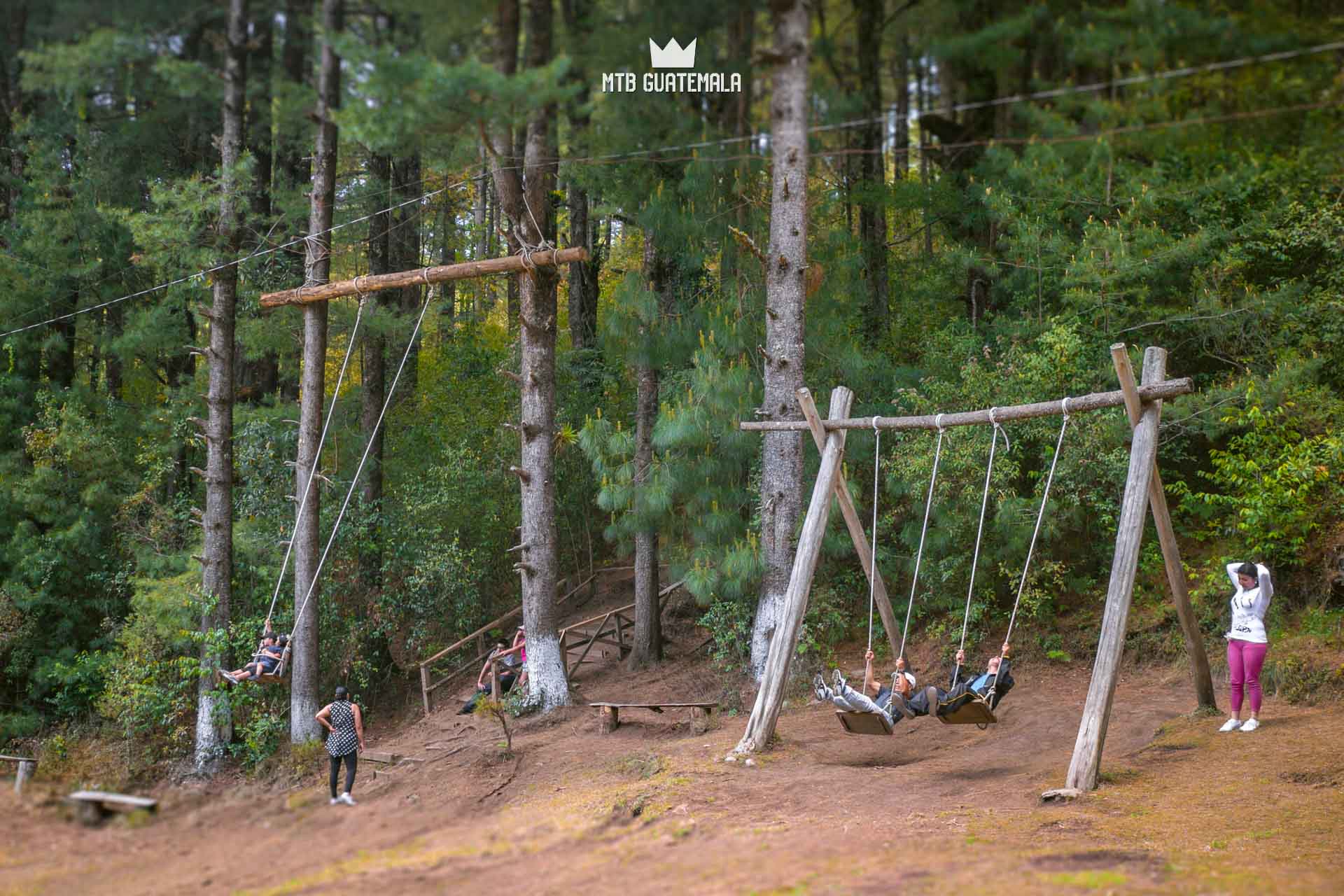 The Forest is also home to countless sites sacred to the Maya K'iche' people, and Mayan ceremonies are performed quite frequently. From a scientific standpoint, the Communal Forest of Totonicapán contains a stunning biodiversity of both plants and animals including over 100 species of birds around 30 of which are endemic to the highland coniferous forests of Guatemala and Mexico.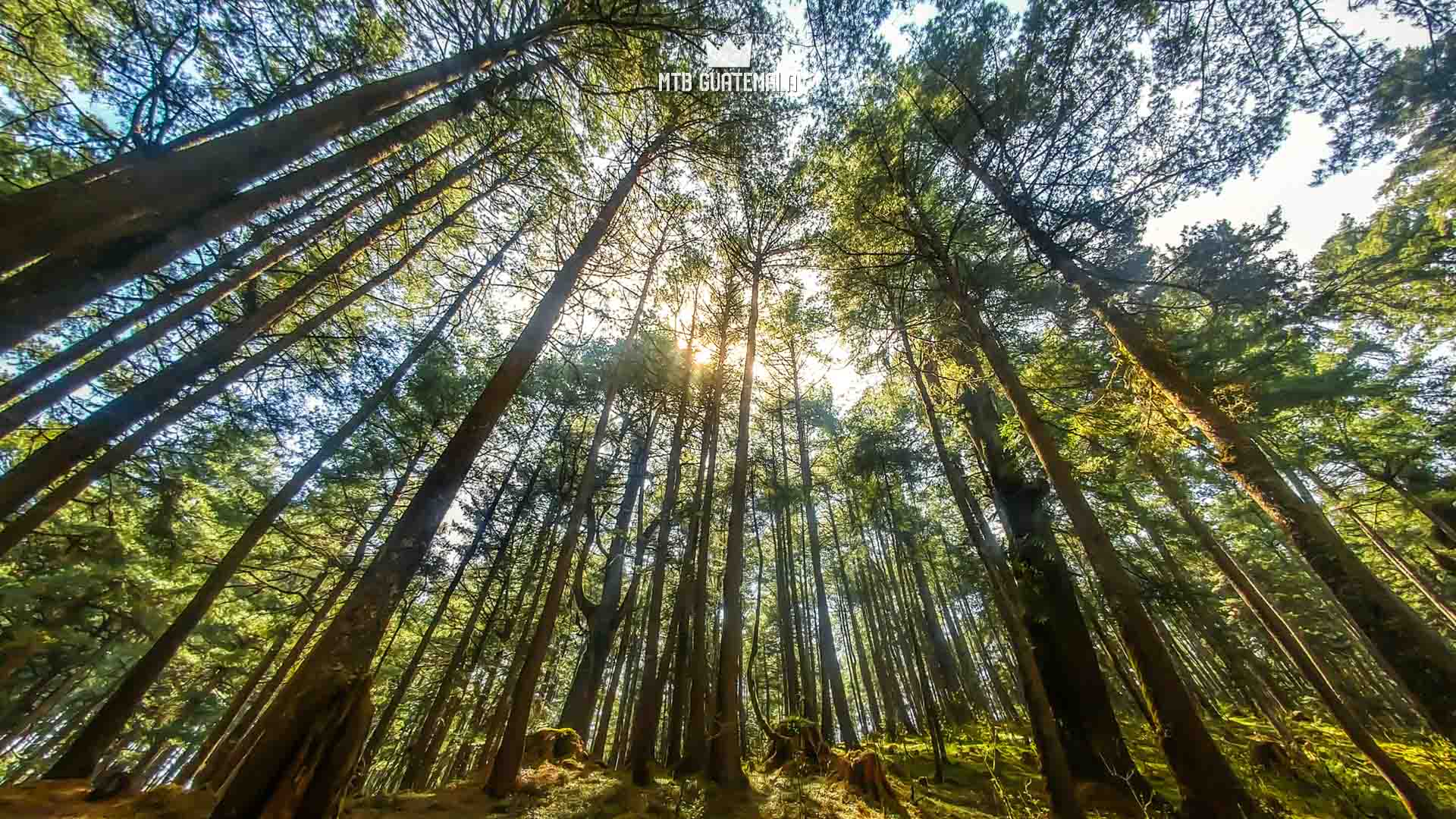 Parcialidad Vasquez Otz'iles includes over 450 hectare acres of protected forest at 10-11,000ft in the mountains above Tetonicapán. The area is managed by the twelve local tribal villages and valued for water generation and air purification. In a country facing extreme deforestation and fire this forest is a sanctuary – guarded by locals who voluntarily patrol the land.
Gallery
Don't want to fly with your Bike?
Additional information
Saturday November 9th - Private Tour
Join us for an exclusive private tour the day before the travesía – we will shuttle to around 10,000ft before traversing the high pine forests of Parcilidad Vasquez and finishing with the iconic culebra Quichelense route
La Culebra Quichélense
Today will climb to a unique alpine plateau with grand views of the Cuchumatánes mountains to the north. Near 11,000 ft you will see some of the rare alpine grassland environment in Guatemala with 360 degree views across the country.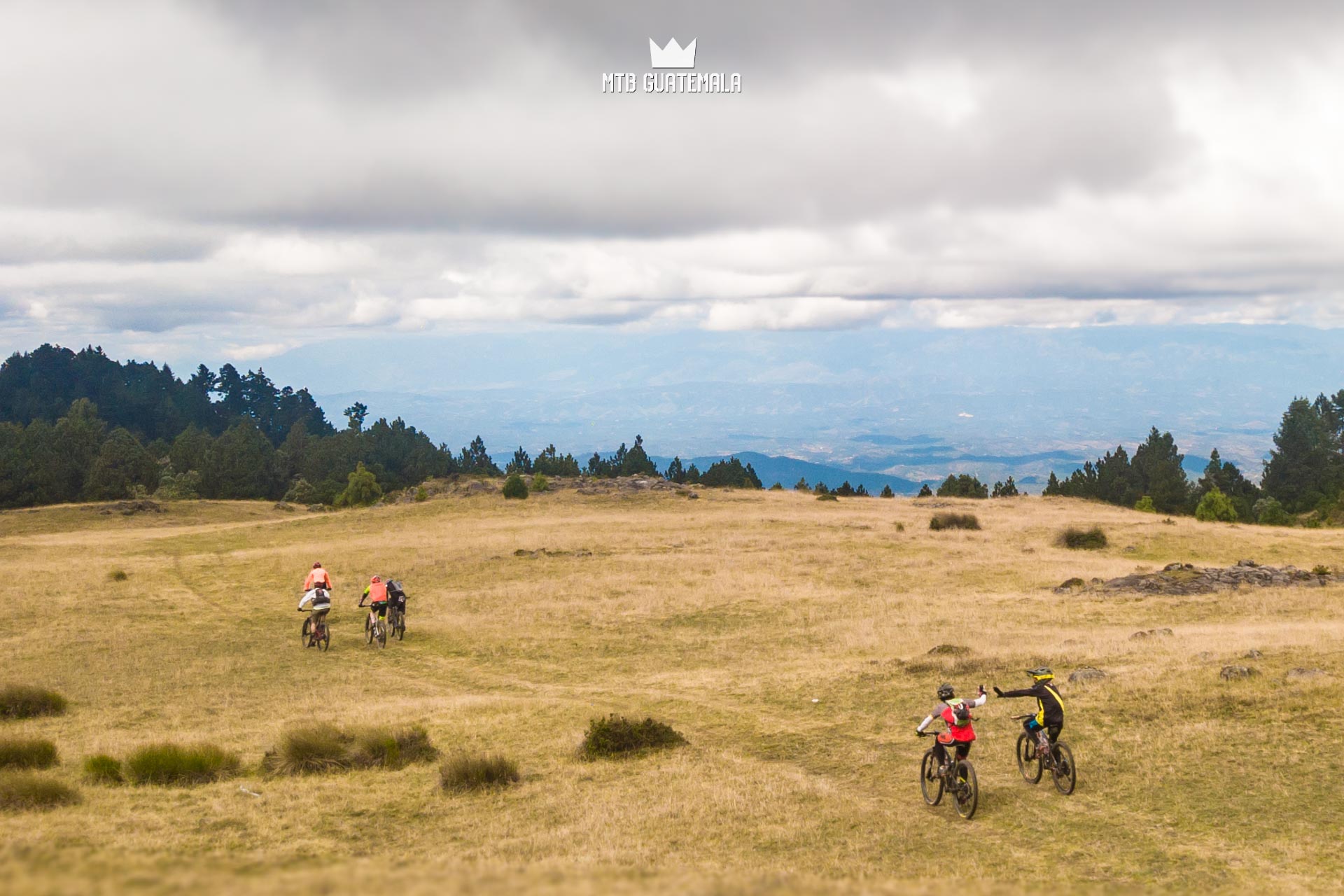 We will descend "la Culebra Quichélense" an ancient and technical trail that follows an acuaduct and slices through cliffs before dropping into the dry pine canyons of Quiché. In the forest are several Mayan religous sites and caves used to this day for fire ceremonies. We will finish in Santa Cruz del Quiché – a city ahe heart of the modern Mayan world.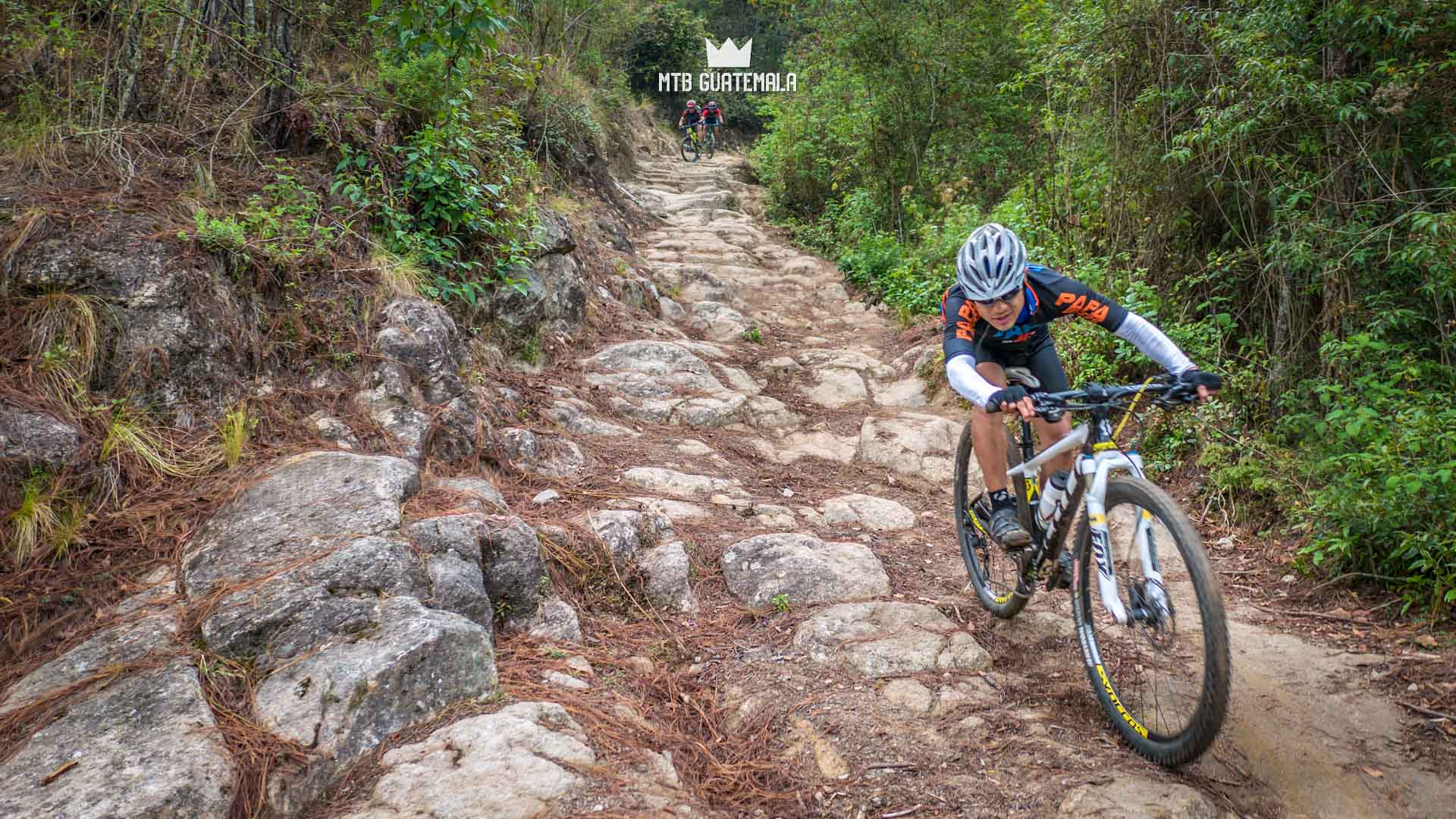 La Culebra Quichélense
Distance
Ascent
Descent
Max Altitude
  21.50 km
13.36 mi
519 m
1,703 ft
-1,121 m
-3,678 ft
3,306 m
10,847 ft
Sunday November 10th - Travesía Campanabáj
This ride those in good physical condition for cycling (intermediate / expert) with a moderate amount of acclimatization.
The loop is approximately 30km and has around 1000m of climbing in one go.
Average time is approximately 5hrs.
Travesía Totonicapán
Distance
Ascent
Descent
Max Altitude
 30.75 km
19.11 mi
951 m 3,120 ft
-951 m -3,120 ft
3,151 m 10,338 ft
DEPARTURE/RETURN LOCATION
Antigua Guatemala
DEPARTURE TIME
November 9th 6am
RETURN
November 10th 7pm
INCLUDED

| | |
| --- | --- |
| Meals | Accommodations |
| Ground Transportation | Professional guide |
| Inscription for the travesía | Shuttle support |