This article was last modified on July 16th, 2020 at 12:23 am
When I first arrived in Guatemala I was on a bicycle trip. I entered Petén through a border so relaxed that I had to turn around and return to ask for a stamp. From that moment everyone on the road greeted me. I crossed the wet planes of Sayaxché , climbed the egg carton-like hills in Cobán and pushed my bike through Los Cuchumatánes in Uspántan.
The Guatemalans were always there to provide support: honking their horn, smiling and waving as they passed. Children would run out of their yards in droves competing to shake hands. In Quiché , I found myself on an endless climb following a ridge with nothing but towns. Without a place to camp, I was nervous where I would spend the night. I spoke little Spanish. I stopped at a tent and asked a woman if she knew of a place where she could camp. He gestured toward the cellar. She brought me a glass of hot atol while her children asked me with questions about the outside world.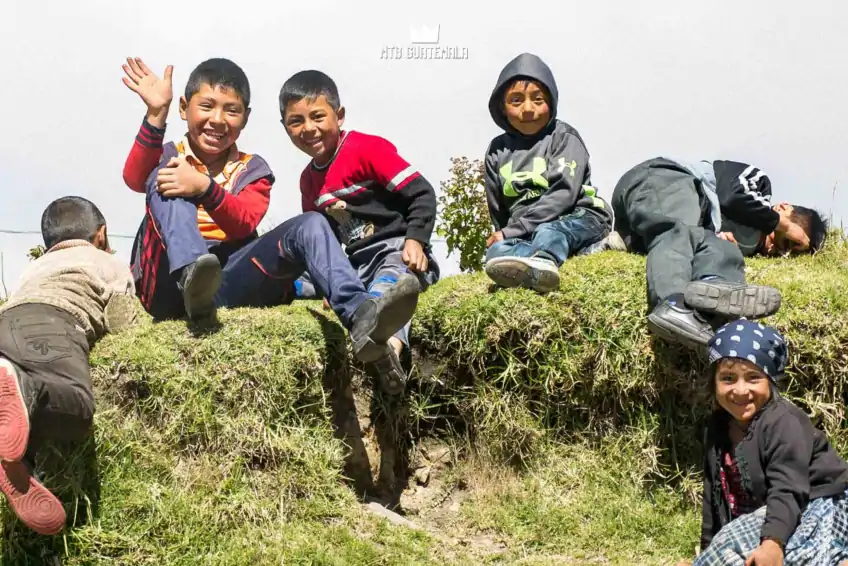 Riding a bike is something everyone has done at some point, rich or poor. For many, it provides the first feeling of freedom and autonomy for a child: "Where do I want to go?" "What am I going to explore today?"

Biking is Universal.
When I passed through Lake Atitlán for the first time, I ran out of memory on my camera. Each road had the most incredible view I had ever seen and I couldn't take enough photos. This would be an ongoing theme in Guatemala. I would go on to explore many more places in Guatemala; each one more impressive than the last, with their own microclimates, cultures and traditions. Despite my best efforts I could never frame Guatemala in a single photograph.
Guatemala reignited my passion for racing. From a young age I raced mountain bikes. I lost momentum in college the scene was getting boring. When I arrived in Guatemala the country was at the beginning of a mountain bike revolution. Innovative and difficult races, many of which were organized by small clubs or municipalities, climbing like never seen before.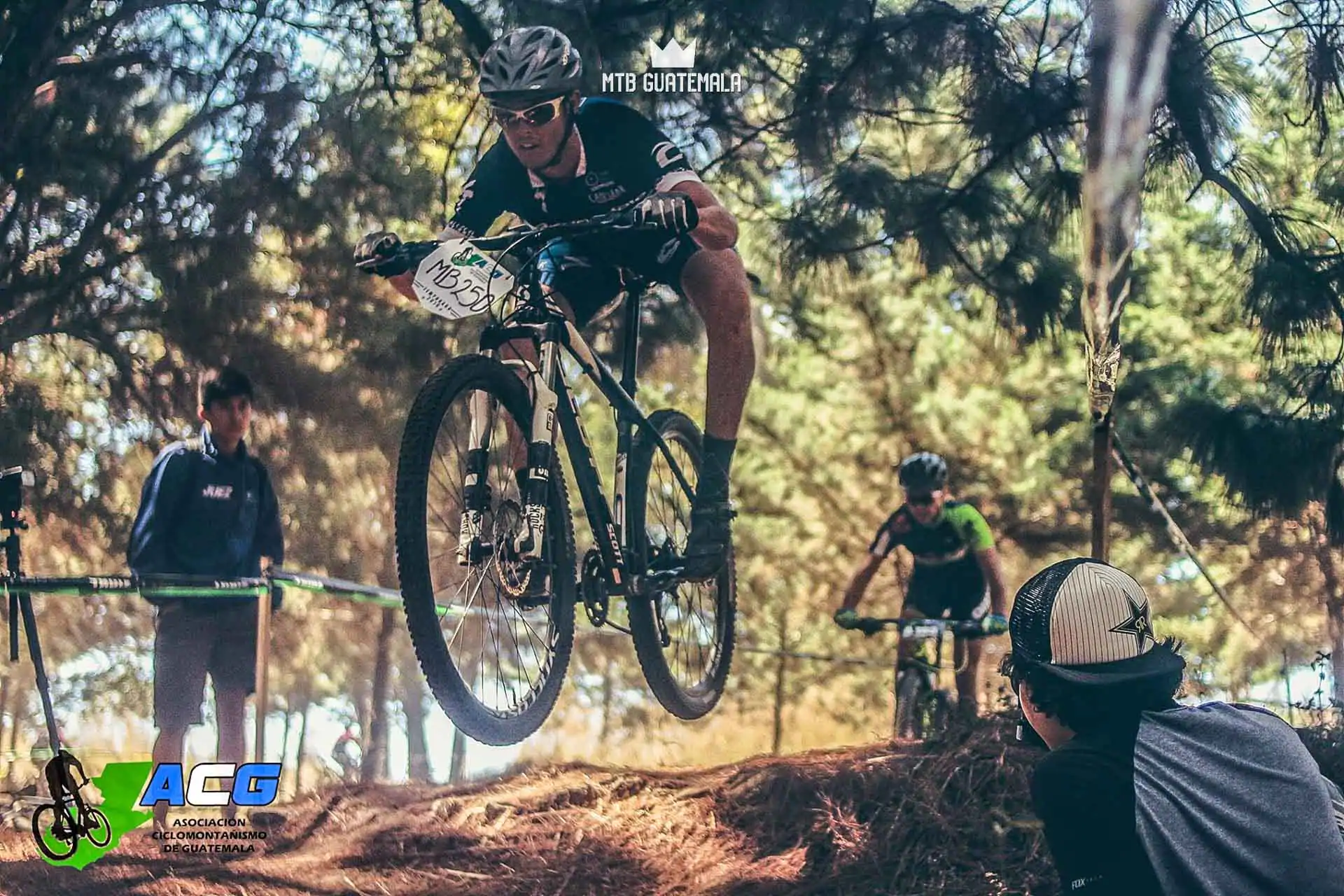 "Guatemala reignited my passion for racing."
In 2016, on a great 3-month tour in South America, I ran into the rainy season in Patagonia. I spent 5 days in a tent waiting out torrential storms on the edge of a fjord. I decided to go back to Guatemala and start guiding. I missed the camaraderie of mountain biking community in Guatemala, its great cycling clubs, the races, its people. After traveling a lot, I finally had an idea I could believe in.
Bike guiding connected all my passions in one place: photography, exploration and my passion for preserving the environment. It has given me a way to connect with the community and give back. What's more, sharing my experiences on the bike made me happier than having them alone.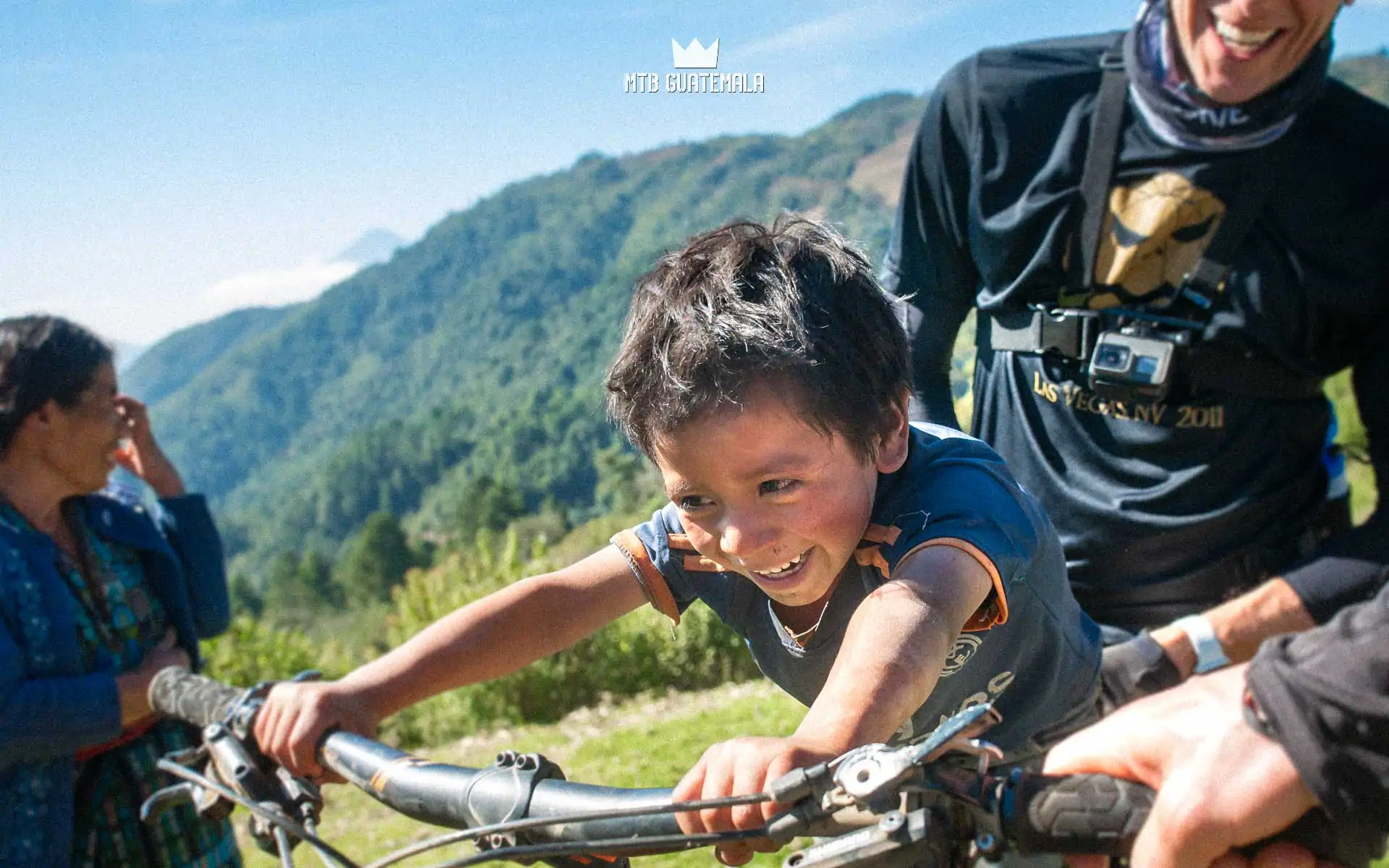 On a bicycle you are more accessible. Cycling has a way of bringing people together despite differences. In the outdoors people drop their defenses and barriers. Riding a bike allows you to look at the bigger picture anad expand your world.

Cycling Connects
I founded Mountain Bike Guatemala in 2018, we call the bicycle La llave para acceder el país "The key to accessing the country". Our tours show unusual places that are as beautiful as the country's traditional tourist sites. To me the bicycle represents the epitome of eco-friendly, low-impact and accessible travel. It has been easy easy to make new friends along the way.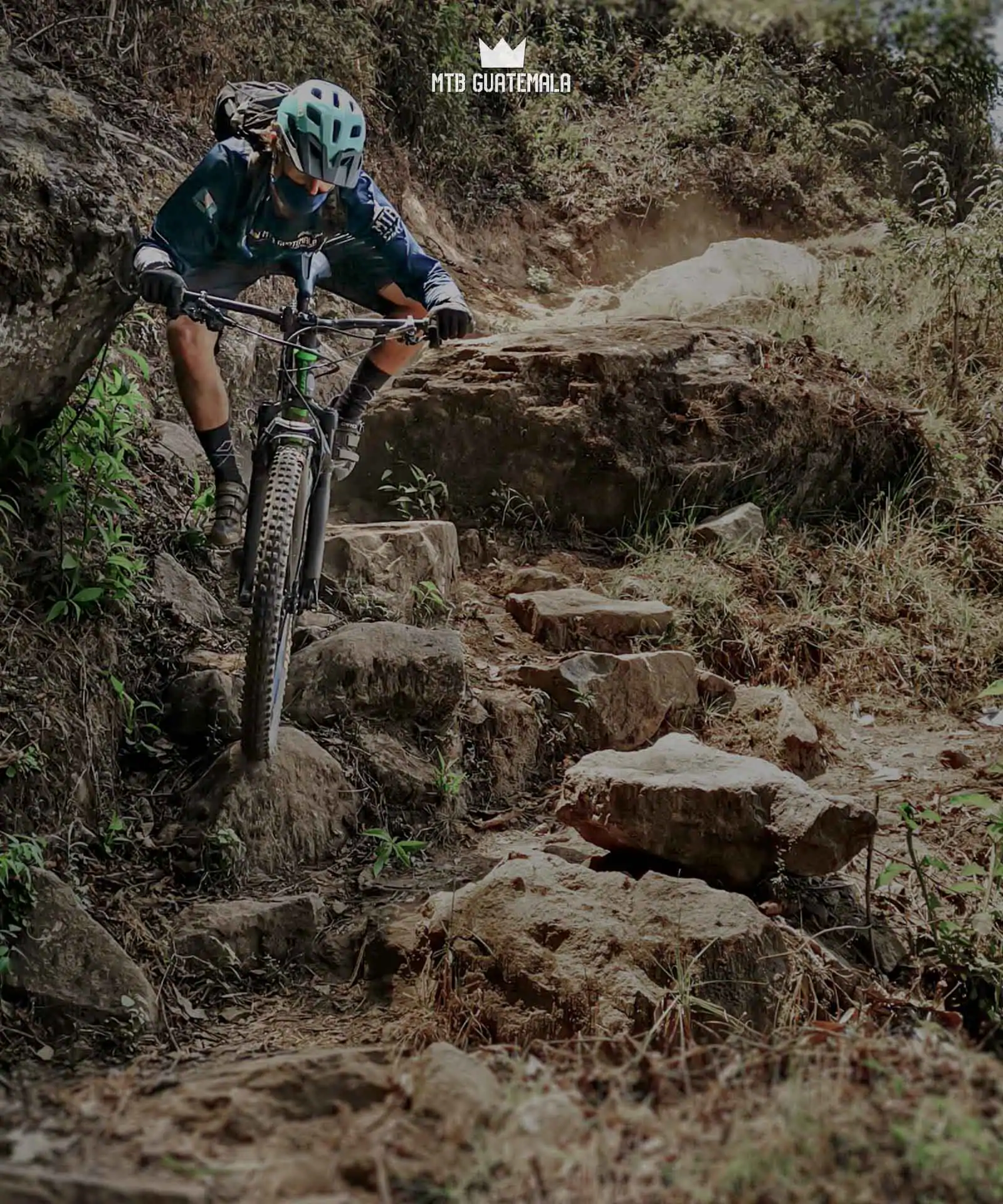 I have guided, run and explored the country with nothing but good experiences with its people.Thanks to the bicycle, I had the opportunity to share the same experiences with hundreds of people from all over the world. We have built a good team of dynamic people who can adapt to obstacles in real time and strive to operate in a way that respects the local people with culturally sustainable initiatives that help teach and preserve Mayan culture.
Through Mountain Bike Guatemala I had the opportunity to share the same places in Guatemala that I first discovered by bike and the magic here that made me stay.
When you ride a bicycle you become a superhero. Mountain biking teaches not to be afraid and to react to obstacles in real time. When you practice what makes you uncomfortable on a bike you always improve.

Cycling Empowers.
In my 10 years in Guatemala I have seen many changes. I have seen the forests disappear. . I have seen people struggle to live on a land that has been burdened by overpopulation. At the same time, I have seen how the lives of most people here are greatly improved. I have seen the emergence of a younger educated generation that is both politically awake and passionate about preserving the environment. I have seen people start prioritizing their health, and many new people are starting to ride a bike. I have seen Guatemala change mainly for the better.
In recent months, the joy of visiting new places and friendly faces has been replaced by fear of an invisible threat that pits neighbors against each other. Cycling here is not the same, and I don't think it will be the same for a while. The idea of ​​traveling is not the same as people discard the ration out of fear. The kind peasant waving in the field has been replaced by a masked man fearing for his job and the health of his family.
What we have here in Guatemala is good. What we have represented in our cycling community here are some of the best people in the country. People who know the value of community and of giving back. Together, we can use this time in isolation not for reflection and personal growth, but as a way to build new relationships and demonstrate a connection to our communities. It could be our time to show people the best side of our sport. I don't have all the answers or solutions. It's just mountain biking.