50.2 km (31.19mi)
Distance
3,250m (10,663ft)
Max Alt.
Mountain Bike Los Cuchumatánes – Join one of Guatemala's oldest Group Rides to the the top of the mountain
The Travesía a los Cuchumatanes is one of Guatemala's oldest mountain bike events. This massive group ride, organized by Huehue Mountain Bike Paradise attracts mountain bikers from across the country to ascend the majestic Cuchumatánes mountains (12,000ft) from the city of Huehuetenango.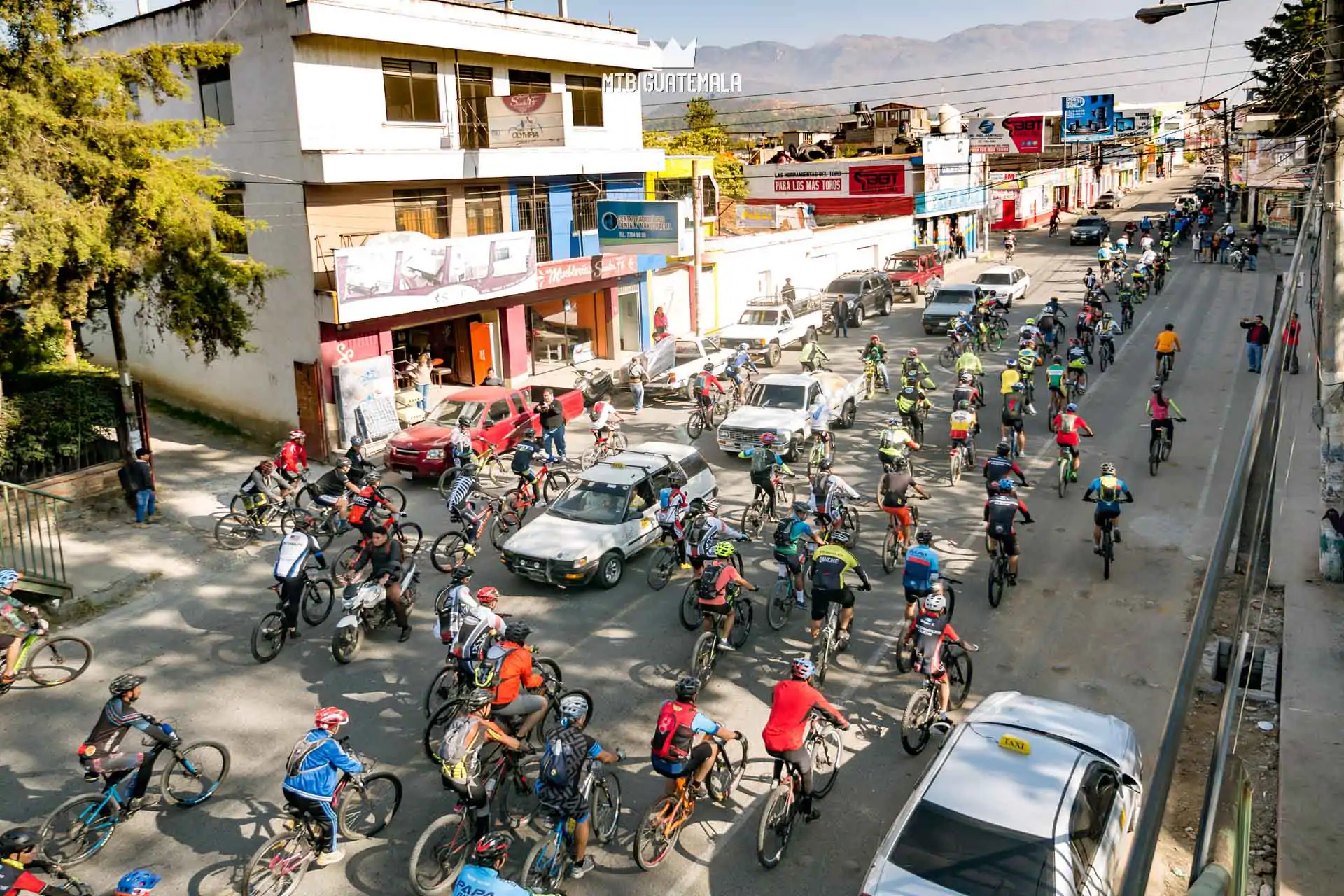 A Legendary Guatemalan Travesía
This is an organized group ride – with all the fanfare of a race but without the clock! We will be running a private tour the next day to the magical valley of Todos Santos. The travesía begins in Huehuetenango – passing past the Mayan of ruins of Zaculeu. We will follow singletrack and dirt roads through steep canyons before beginning the 7 mile switchbacking ascent that climbs to the summit of the cuchumatanes at 10,500ft. A catered asado or BBQ is provided for those who reach the top by local restaurant Casa Brava Steak house.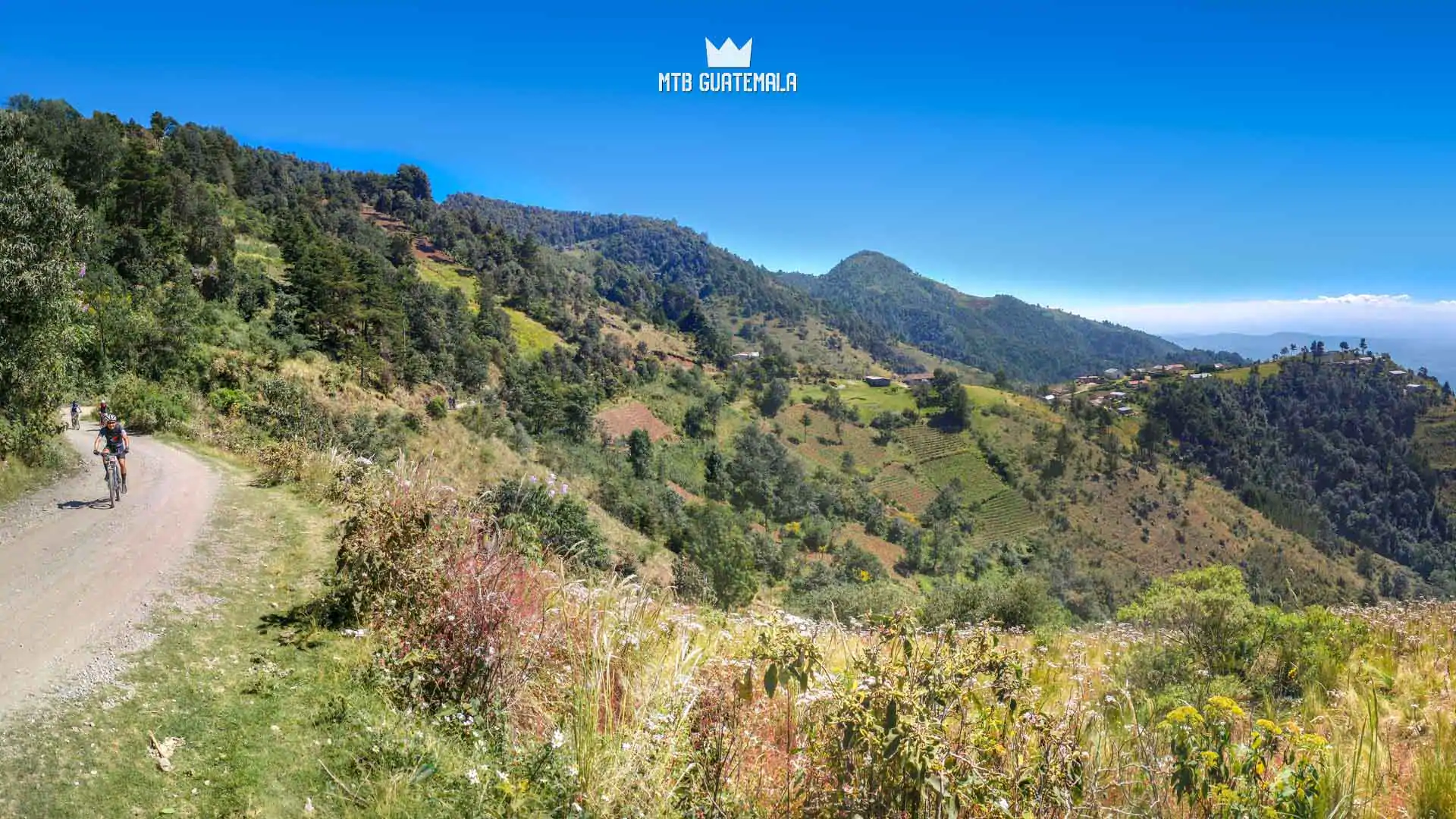 For those unfamiliar the north of Guatemala is absolutely stunning with a unique dry climate with rolling hills along a unique alpine plateau with agave plants and limestone cliffs. Locals here heard sheep and brave sub-freezing temperatures at night. The timing of this travesía aligns with peak wildflower season in the mountains – with red Lancetilla, and bright Orange Tritoma (red hot pokers) and violot bushes of bleeding hearts – a sight not to be missed!
DEPARTURE
Friday Nov. 27th 2020 7am

RETURN
Sunday November 29th 2020 – 10pm
INCLUDED

| | |
| --- | --- |
| Meals | Accommodations |
| Ground Transportation | Professional guide |
| Inscription for the travesía | Shuttle support |

Meals
Accommodations
Ground Transportation
Professional guide
Inscription for the travesía
Shuttle support
Meals
Accommodations
Ground Transportation
Professional guide
Inscription for the travesía
Shuttle support
Gallery
Additional information
[vc_row][vc_column][vc_column_text]
Casa Blanca Hotel – Huehuetenango, Guatemala ⭐⭐⭐⭐


Hanging ferns and sculpted shrubs grace the attractive courtyard here, ringed by spacious, modern rooms with arched pine ceilings.
[/vc_column_text][vc_column_text]
11/21/2020 Travesía de Los Cuchumatánes
6:30am : Breakfast
8:00am : Event registration at Casa Brava
9:00am : Event start
This ride those in good physical condition for cycling (intermediate / expert) with a moderate amount of acclimatization.
The loop is approximately 50km and has a single climb that goes from 1,800m to 3,200m
Average time is approximately 8hrs.
Trucks are usually offered to collect riders that can not make the full ascent.
Food / beverages are offered at the summit for a small price (Usually a BBQ and coffee)
| Distance | Ascent | Descent | Max Altitude |
| --- | --- | --- | --- |
| 50.2km 18.31mi | 1,766m 5,794ft | 1,766m 5,794ft | 3,250m 10,670ft |
[/vc_column_text][vc_column_text]
11/22/2020 - Ride to Todos Santos
[justified_image_grid rml_id=396]
| Distance | Ascent | Descent | Max Altitude |
| --- | --- | --- | --- |
| 27.42 km | 719m 2,359 ft | -1,322 m -4,337 ft | 3,520m 11,543ft |
[/vc_column_text][vc_column_text]