"The Alps of Guatemala" This remote mountain range is home to rocky, alpine riding that follows livestock paths. Some of the biggest adventures in Guatemala can be found here . This region is just starting to be recognized for its natural attractions including numerous pristine lakes and waterfalls.
La Sierra de los Cuchumatánes is a high non-volcanic mountain range that runs along the northern border with Mexico. Averaging over 10,000ft above sea level the area is often referred to "the alps of Guatemala". The mountain biking here is among the best in the country – if you have the patience to travel the extra miles to get here. Mountain bike trails are known to include 2000m (6500ft) descents and are characterized by sharp, rocky limestone.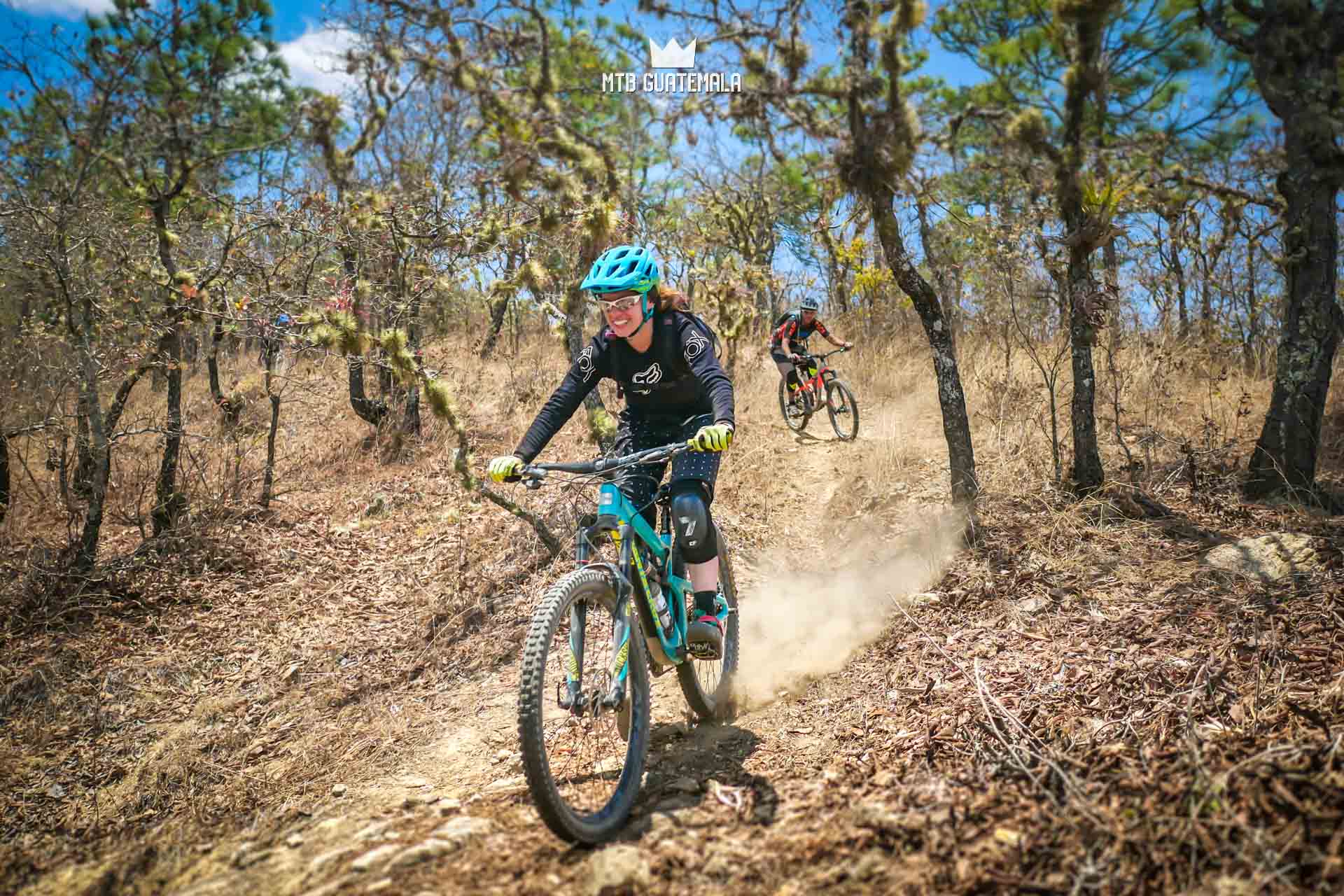 Todos Santos
The valley Todos Santos is truly impressive with 12,000ft mountains and limestone cliffs towering above the pueblos below. Home to a vibrant Mayan culture this is one of the few places in Guatemala where you can spot most men wearing traditional "Traje" or dress – with pants of a distinctive red striped pattern.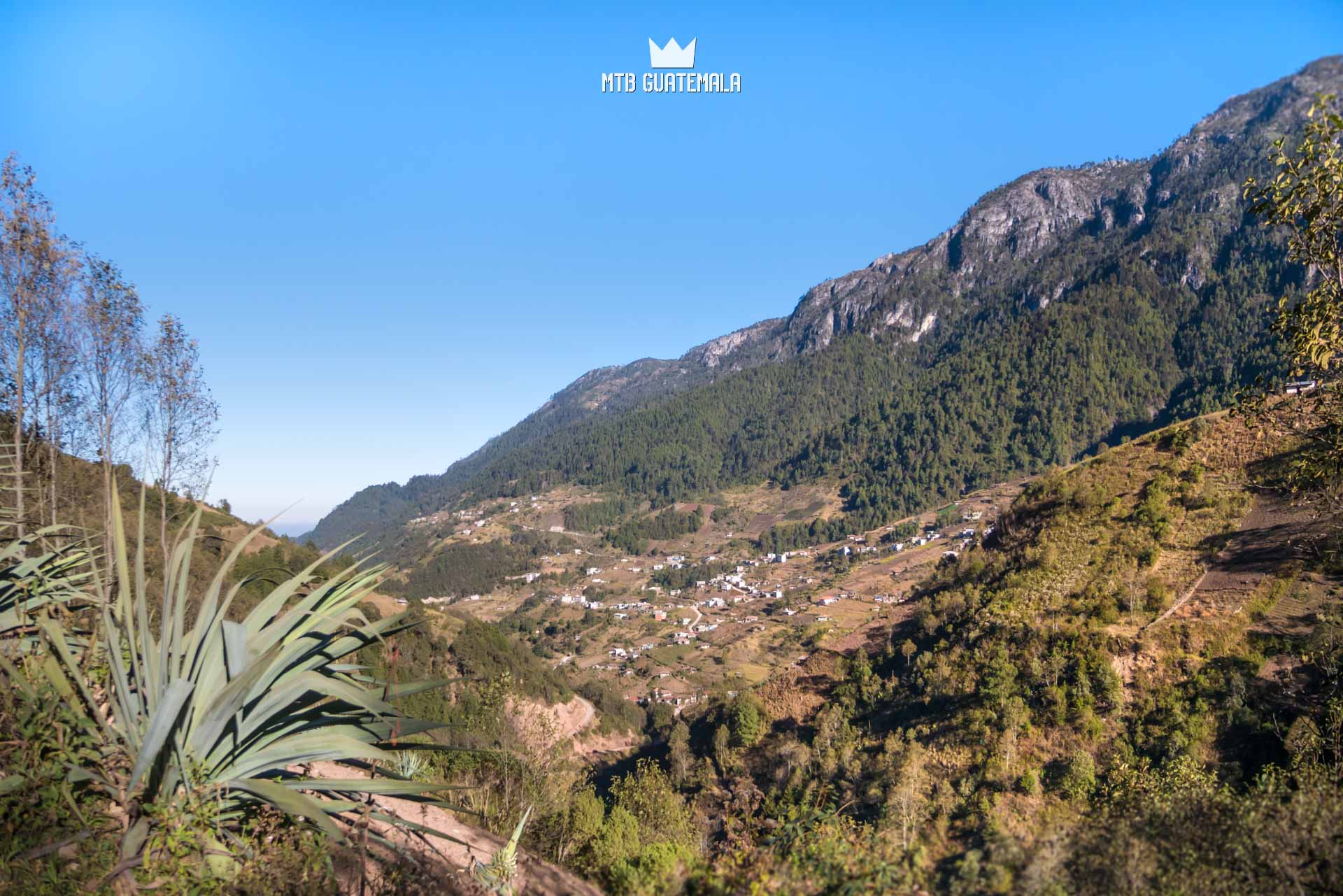 Chiantla
Otherworldly and beautiful the Plateau of Chiantla is home to a harsh and rugged climate. Locals here herd sheep and brave sub-zero temperatures and frosts at night.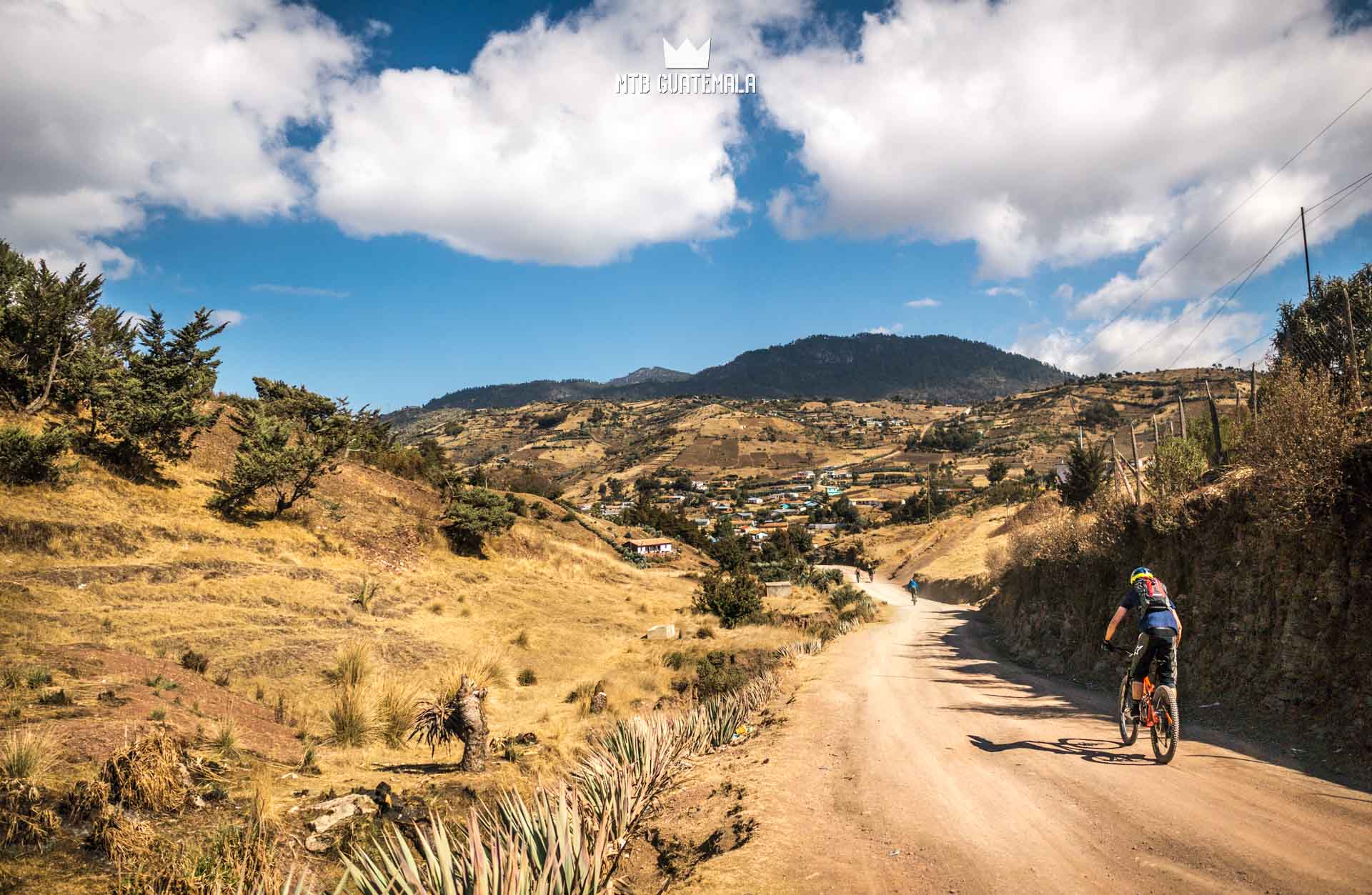 Quiché
The eastern side of the Cuchumatánes borders Quiché. Crossing the continental divide the air immediately becomes more humid and the landscape greener. Deep pine forests, and green alpine pastures are home to some of the best dairy in the country. The steep mountains here, as well as the european style houses make this area called "little Switzerland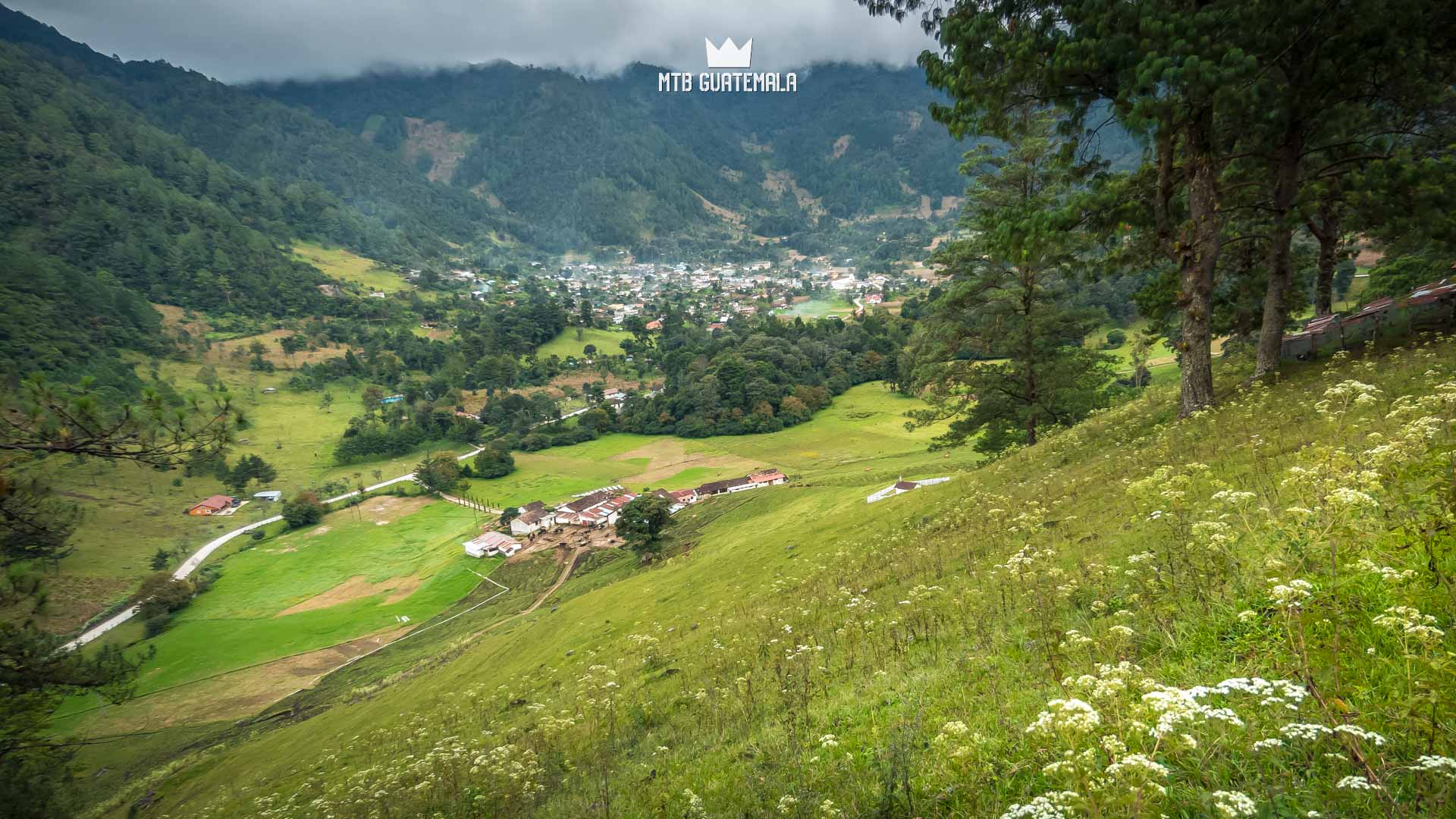 Eco Tourism
Eco tourism is just beginning to take hold in this region – as locals and foreigners discover the numerous azur lakes and streams hidden within these enormous mountains including aguna Brava, el Cenote de Cimarron, Laguna Magdelena and el rio Azul.
OUR TOURS in the cuchumatánes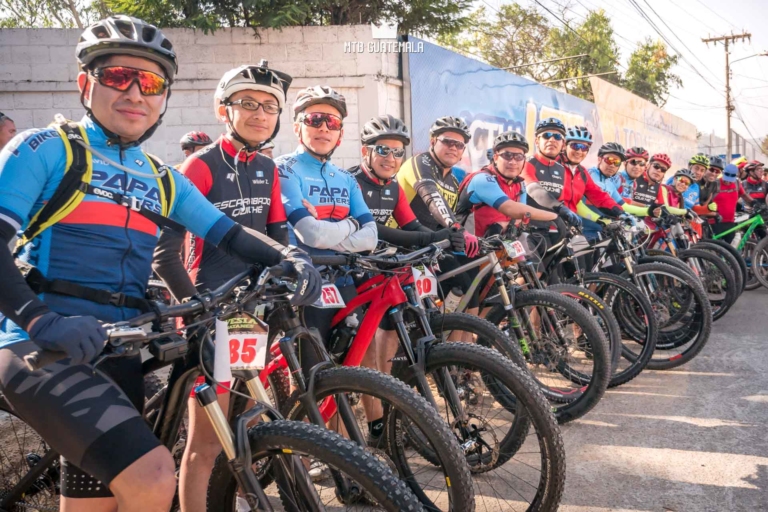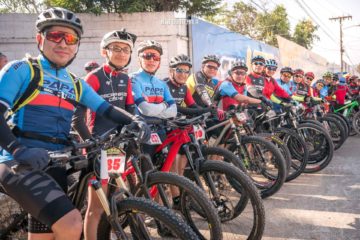 Join one of Guatemala's oldest and most challenging group rides to 3200m.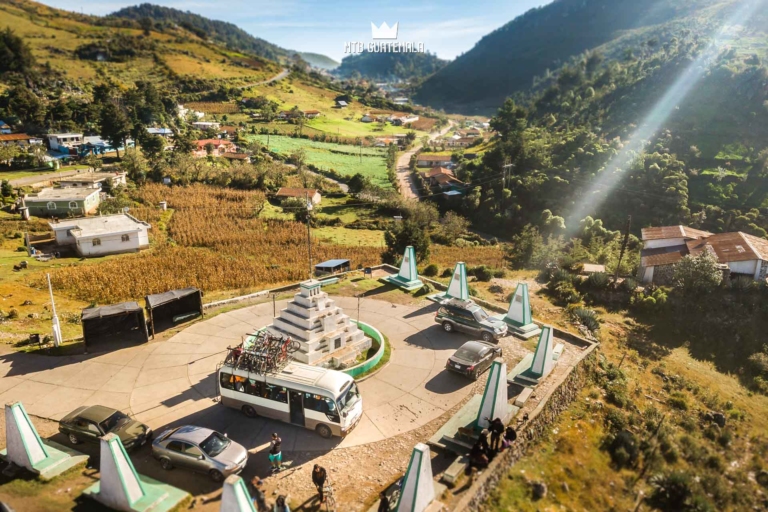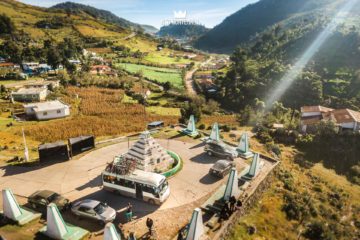 We are returning to Todos Santos "The Alps of Guatemala" to sample some of the most breathtaking  high-alpine technical riding
Before You Go
Huehetenango Cycling Clubs:

Huehuetenango Bike Shops:
Most of the Cuchumatanes is over 10,000ft. Which means the weather here can be cold. l. Morning fog fills the valleys and the temperatures here can drop around freezing. Average daily temps range from 10-20°C (50-65°F)
Shoulder Months (October, November, December)
Peak season – green and lush wildflowers abound.
Dry Season (Jan- May)
Hardly any rain – perfect riding weather.
Rainy Season (May-Oct)
During the rainy season (May – September) afternoon storms engulf the area around 3pm – and the rains go through the night. Trails get quite muddy.
Recommended Bike:
Trail / Enduro full suspension mountain bike with at least 130mm of travel