This article was last modified on July 12th, 2020 at 10:53 pm
Casa del Mundo is a unique boat-accessed hotel located on the shores of Lake Atitlán in Guatemala. Secluded, quiet and magical the hotel is built into a cliff near the small village of Jaibalito. It's layered terraces and gardens provide ample viewpoints to appreciate the lake. West facing – sunsets here are not to be missed!
La Casa Del Mundo – Unique and Full of Character
The hotel has been built over a period of 20 years and his full of character. There are a dozen, uniquely decorated rooms and several suites with balconies overlooking the lake. While staying here, guests enjoy swimming, hiking, kayaking, or visiting nearby villages. A mountain behind the hotel has several hiking trails to explore with big views of the lake.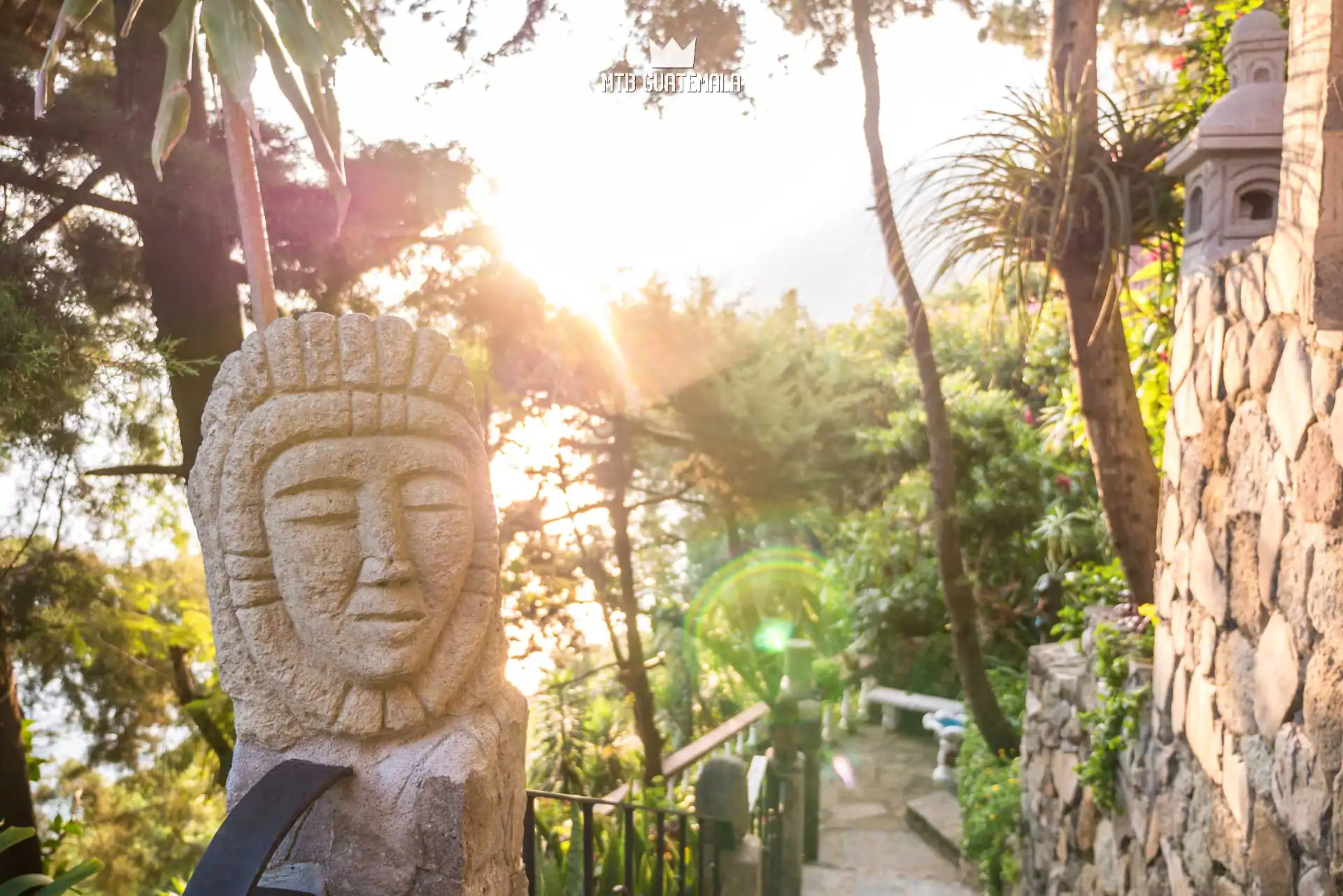 Gardens and Terraces
Lake Atitlán is home to some of the best weather in the world: mild and temperate and hosts a variety of plants and wildlife. The hotel gets great sunsets with views of Lake Atitán's three volcanoes: Volcán San Pedro, Tolíman and Atitlán. A short boat ride can take you to other towns at the Lake for shopping and exploring.
A great Mountain Bike destination
Mountain Bike Guatemala stays at la Casa del Mundo in conjunction with our multi-day Lake Atitlán tours. The hotel is provides a relaxing finish to our Guatemalan Highland tour and our 5 Day Enduro tour. Ask as about wrapping a stay at La Casa del Mundo into one of our custom multi-day Mountain Bike trips!
Our 7 day Guatemalan highland mountain bike tour is a one-of-kind introduction to the country and it's amazing riding. Experience
The best enduro rides in Guatemala in 5 jam-packed days.
Conecting the best views of the lake, local sites and culture. Old logging roads and singletrack.
For more information visit their website:http://www.lacasadelmundo.com/