This article was last modified on June 17th, 2020 at 4:30 pm
COVID-19 and the economic and political impact on Guatemalan families
In Guatemala, COVID cases are exponential. We have a curfew at 4 pm, mandatory use of a mask and restricted transportation. Many have lost their jobs, there is no public transportation, people are hungry and the situation is worsening.
The income for many has dried up. Many of the women in my town earn what little money they can each month weaving. Without public transport they cannot go to buy supplies and nobody can come to the communities to buy the fabrics.
Many families in my town who were already living in extreme poverty now do not have access to employment, transportation and food. We are very concerned about the effect of COVID-19 on these vulnerable families. Many people here in Guatemala live day by day. Parents are watching their children starve because they have no resources to stock up on food.
---
"In 2007-2010 we had some meetings in the living room of our house with family, friends and people interested in creating projects for social development, especially to help children. We started to raise funds. We managed to secure the life of the project in the long term, with positive environmental and social impact."

Greg Kemp – Founder Project Somos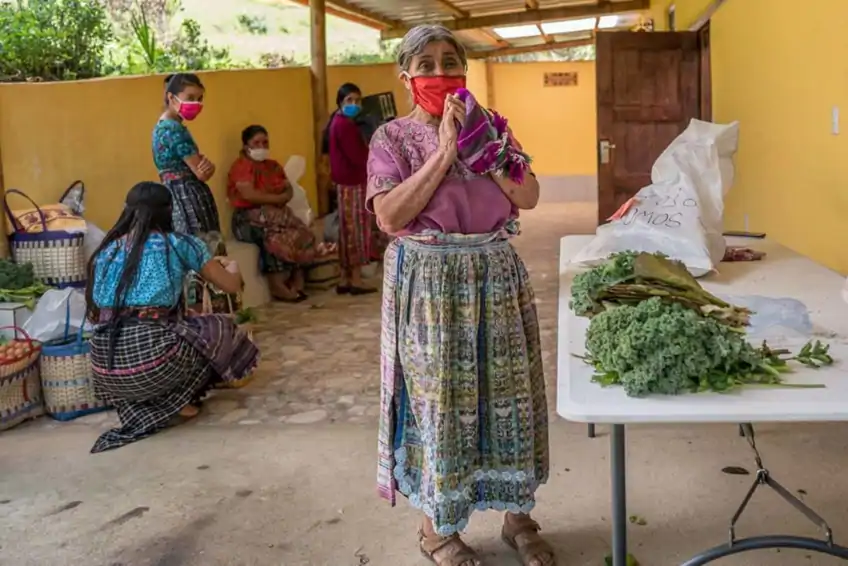 ---
A Journey that crossed borders and changed lives
In February 2011, Greg and Alicia began one a trip that would change the lives of many children and their families in one of the most vulnerable and impoverished countries in Latin America.
In a pickup in the company of their pets and belongings, they traveled from Canada, crossing the United States and Mexico to Guatemala. They quickly begin to form an ecologically sustainable community with programs in education, nutrition, and the empowerment of children.
"When we arrived in Guatemala we knew that it was the place we were looking for to fulfill our commitments to children. The friendliness of the people, the landscapes, the culture and the climate were factors that caused us to fall in love with this country."

Heather Knox – Project Somos
The positive impacts they have generated in the communities have allowed the growth of the organization, it is expected that the work team, the facilities of the Village and the suppliers will continue to increase to meet the objectives and goals of Project Somos.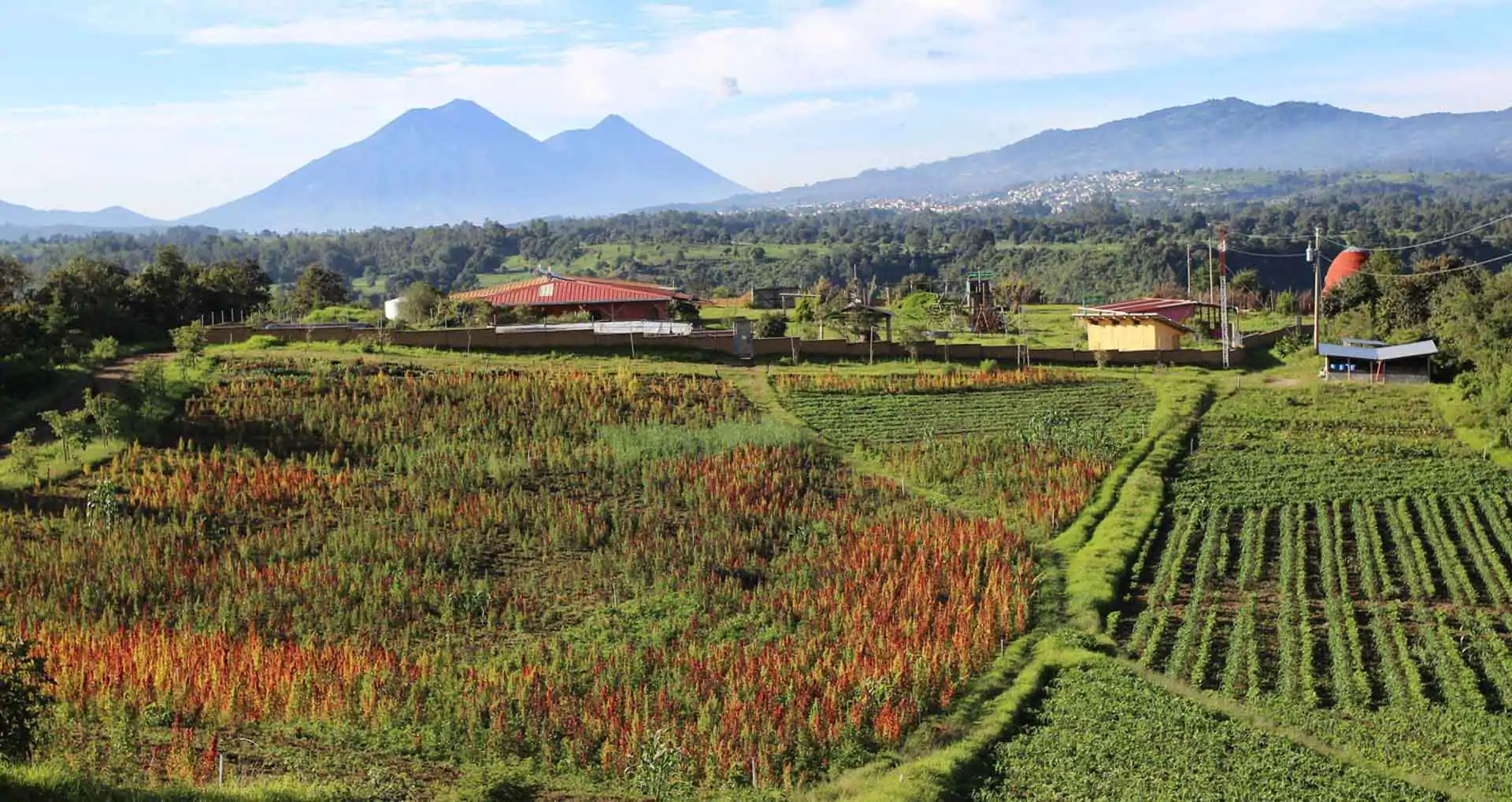 Strategic location of Project Somos
Located in the small town of Chivarabal in the Guatemalan central highlands The Children's village was built between Tecpán, and Lake Atitlán. The site is close to Antigua, Guatemala Cerro Tecpán, and the Iximche archaeological site.
The location is part of the accessibility strategy to transport construction materials, raw materials for production in organic agriculture. The site also is close to neighboring tourist attractions for visiting volunteers with cultural approaches.
Chivarabal "El lugar para dormir"
Chivarabal "The place to sleep" is the indigenous community where the Children's Village is located and which connects several old commercial routes through trails and gravel roads from Antigua to Lake Atitlán. One of our classic "Tecpán – Pana" tours passes through this community, we are delighted to collaborate with this organization that shares our sustainability criteria.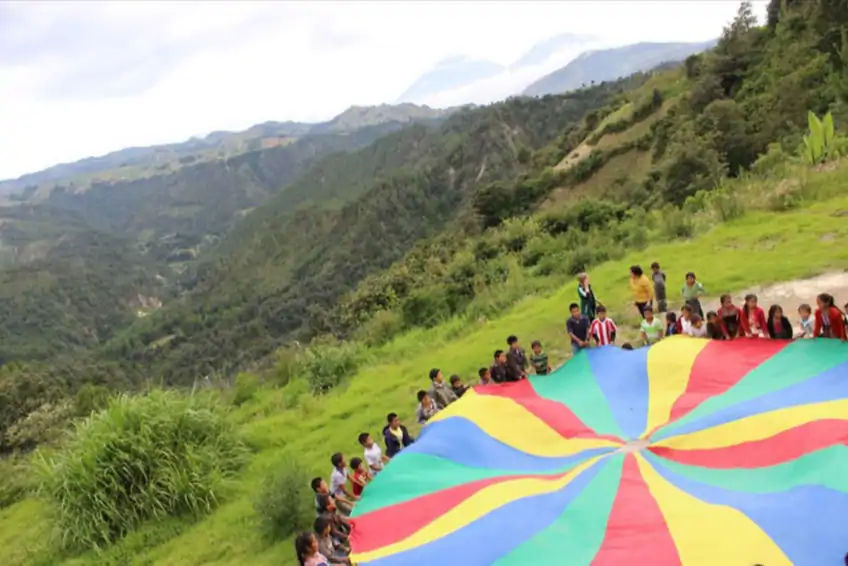 Foreign volunteers and "bubbles of privilege"
Each year, different groups of foreign volunteers come to Guatemala to visit the Children's Village mainly adolescents who come to help work with the project and participate in different activities with the children. Through their visit the volunteers come to know the world in a different way in a country of great poverty, malnutrition , and injustices. They are used to living in a country of bubbles of security and bubbles of privilege.
[justified_image_grid=c3 ids=16831,16821]
When in Guatemala many of the adolescents they are emotionally and psychologically affected. They return to their country of origin with a different mindset due to the impacts of seeing the daily reality of many children, even adolescents of their same age.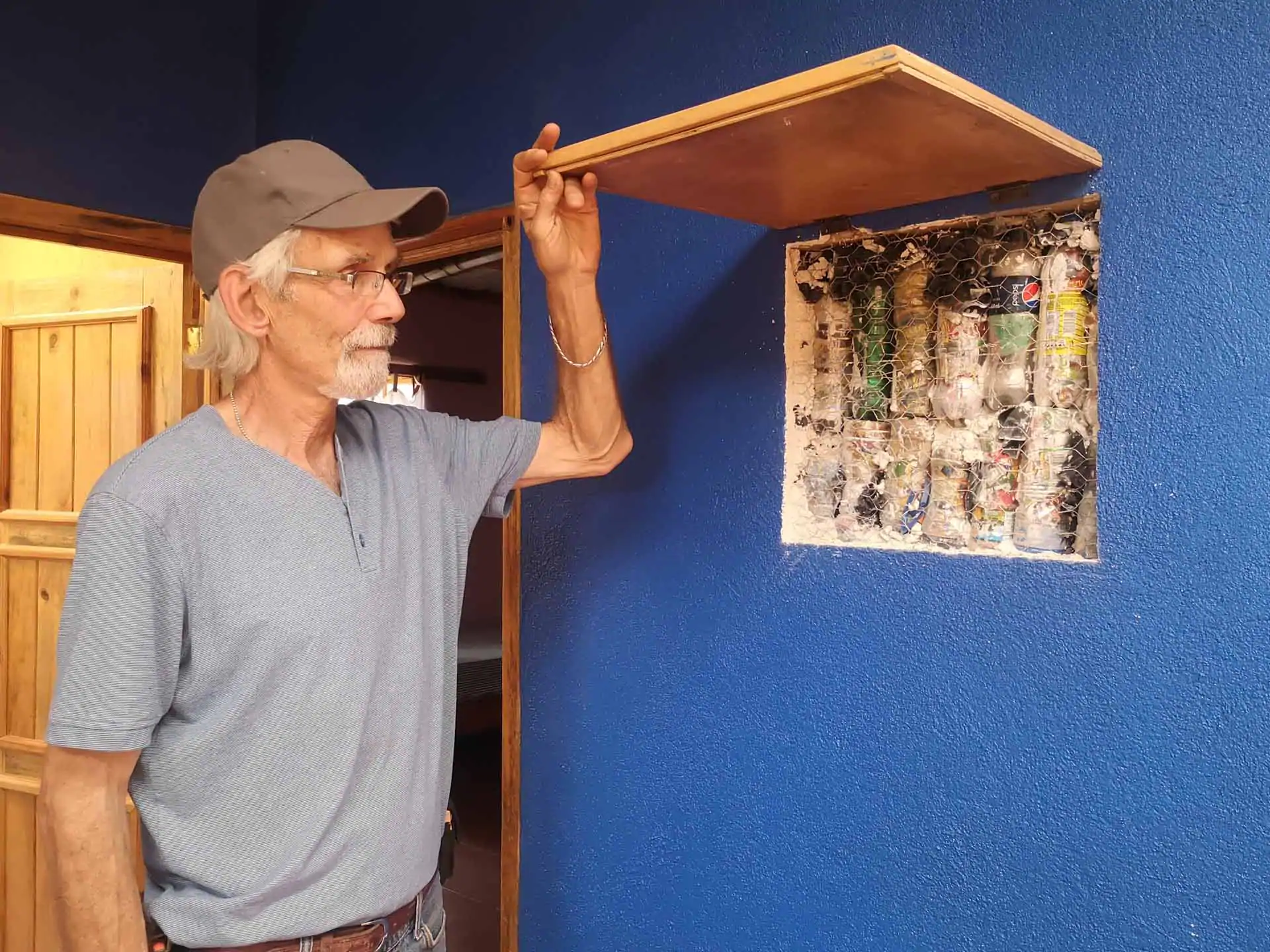 Sustainability: the key to success
The Children's Village is built in an ecologically sustainable way, with solar energy, rainwater harvesting, gray water recycling, construction of embankments and interior walls based on ecological bricks.
Organic Farming Practices
Organic Farming: Organic fruits and vegetables are grown and harvested for mothers, children, and village staff.
Organic quinoa and succulent plants are grown and sold using best agricultural practices.
Local Guatemalans are employed for construction, group catering, volunteer management, accounting, preschool, and support for children and families.
Social projects in the Children's Village
Guatemalan children live in one of the poorest countries in America. Poverty, illiteracy, malnutrition, hunger, death rates and violence go hand in hand.
In Guatemala, 25.5% of the population is illiterate, with illiteracy rates above 60% in the indigenous population. Almost half of children in Guatemala under the age of 5 have chronic malnutrition, one of the highest malnutrition standards in the world.
Healthy and educated children can help end the cycle of poverty for future generations in Guatemala.
Proyecto Somos works with impoverished families in the Tecpán area in Guatemala, focused on two main problems: education and nutrition.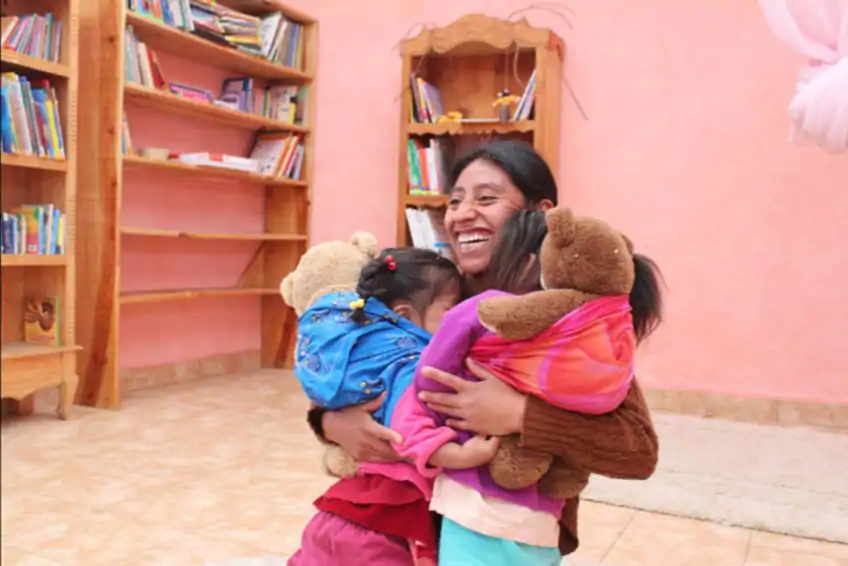 Preservation of the Mayan language Kaqchikel in the preschool.
Creation of harmonious, efficient and beautiful spaces to live, reforestation projects and care for the environment.
End the cycle of poverty in Guatemala, quality education and healthy food for needy families.
Unconditional support to children's families with vocational training and opportunities for mothers, as well as classes for parents with topics such as nutrition, hygiene, and craft making.
Construction projects
Programs and training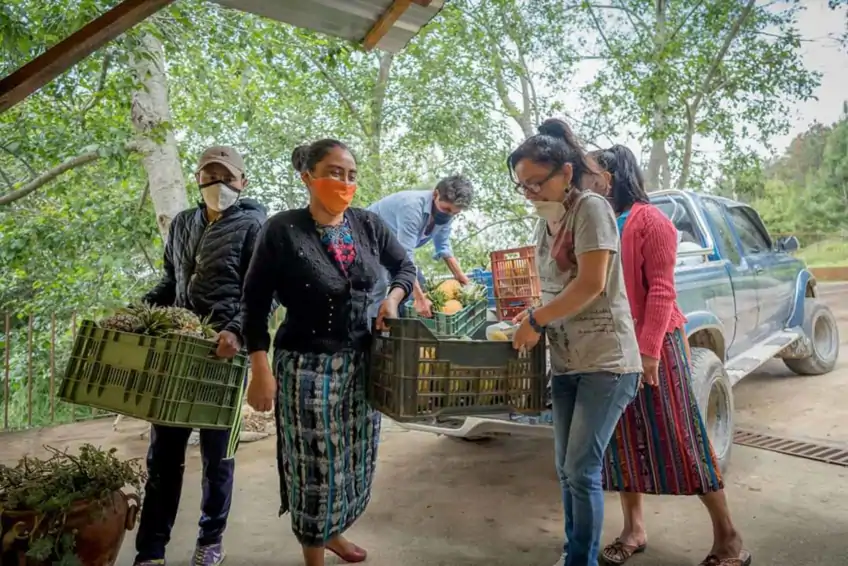 Donate Project Somos to help Guatemalan families during COVID-19
By donating you will be helping to keep families alive in community that is closely related to our bike tours. If you you have done our Tecpán – Pana trip you have ridden on some of their trails!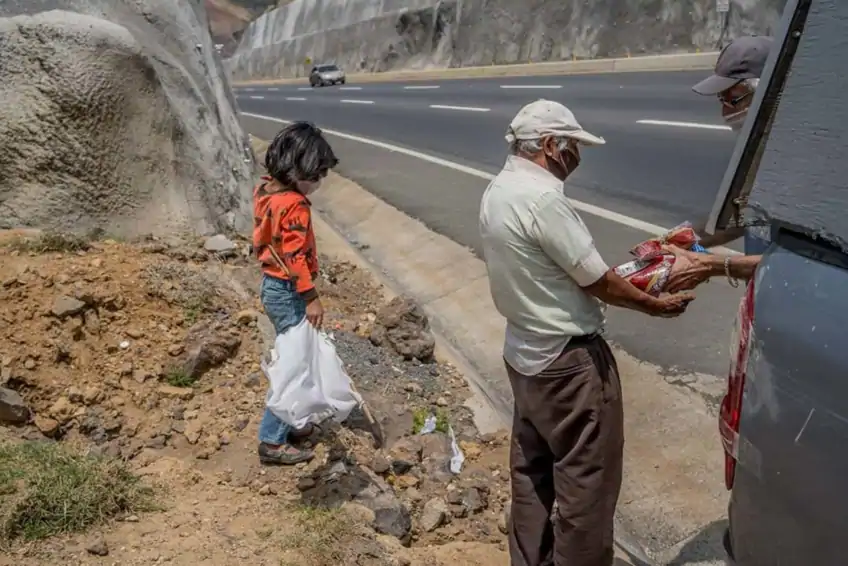 You can get more information about Project Somos on their website:
https://projectsomos.org/