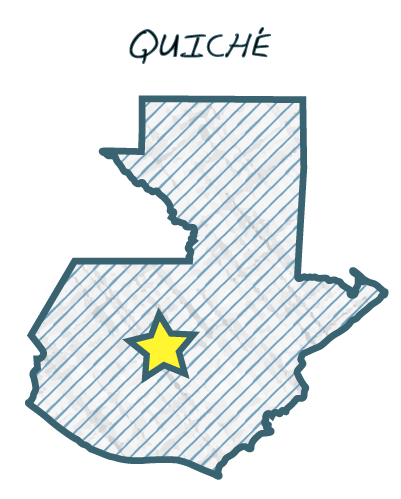 The Mayan Heartland. Bordered to the west by the 3200m+ pine forested summit of Maria Tecún and to the east by the high, rocky summits of the Cuchumatánes. Quiché is pitted with deep, dry canyons and loaded with trails to explore.
Mountain biking in Quiché Guatemala is just beginning to explode. The area is home to cool weather, light pine forests, and deep canyons connected by a dense web of ancient Mayan paths – still in use to this day. Locals here are among the most enthusiastic riders in the country practicing a form of cross country mountain bike riding that is really more Adventure MTB with long days and epic 4000m+ days on the bike.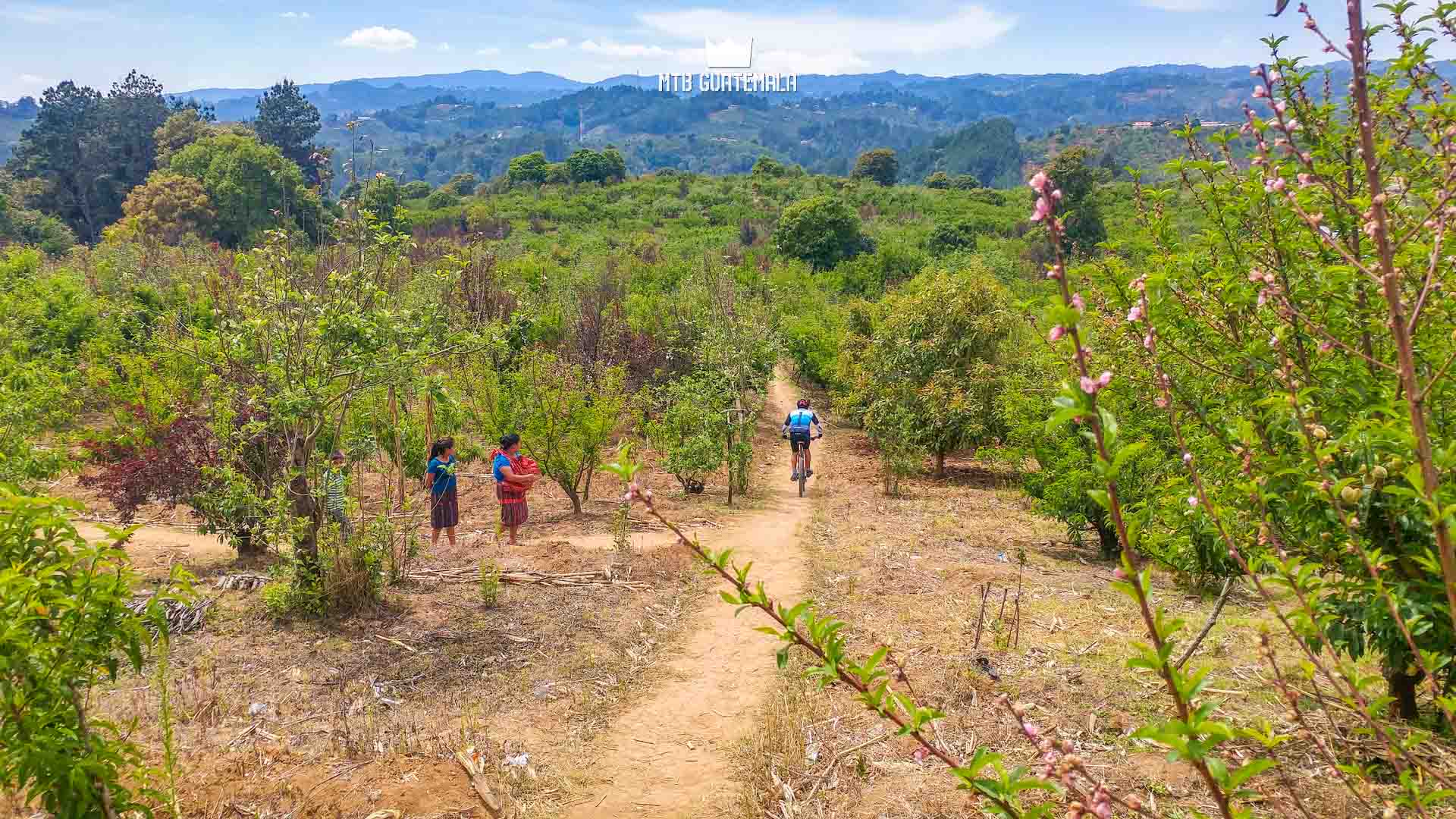 Santa Cruz Del Quiché
Capital of the department – located in the heart of the Guatemalan mountains Santa Cruz serves as the trading post for the numerous indigenous villages throughout the department. Seldom visited by tourists the town is a mixture of dense urban markets, and and cattle pastures. The terrain in Quiché is incredibly steep, split by 300m deep deep barrancos (canyons).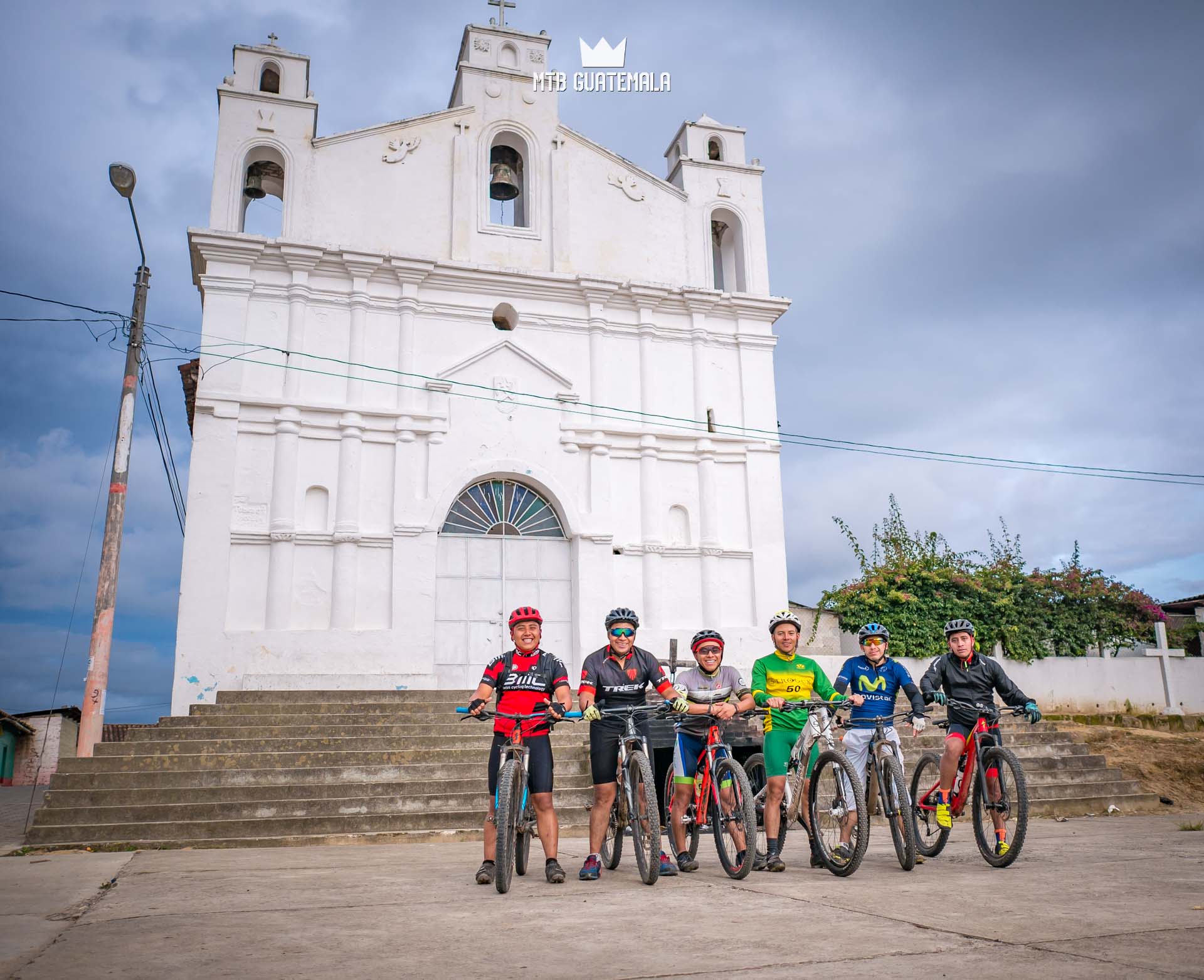 Los Escarabajos Quiché
(The beetles 🙂 This local cycling group has grown substantially in the last couple of years, mapping hundreds of miles of trails in the region and promoting the sport with yearly events and races.
our tours in Quiché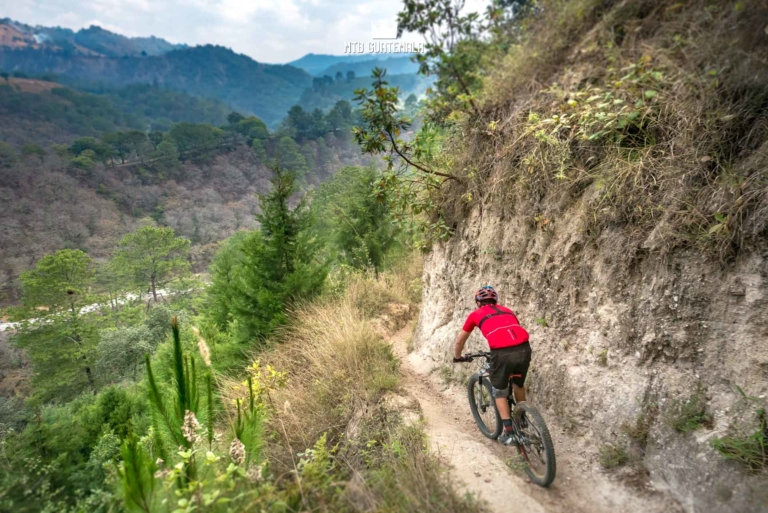 5 days of fantastic intermediate cross country mountain biking culminating with a visit to the travesía Campanabaj.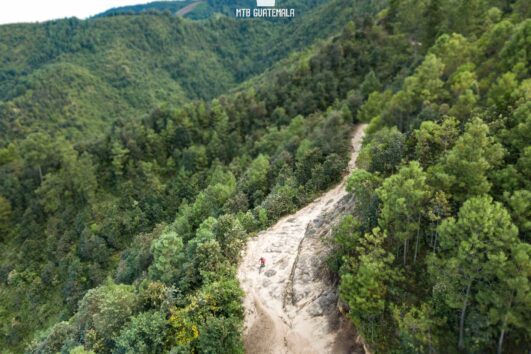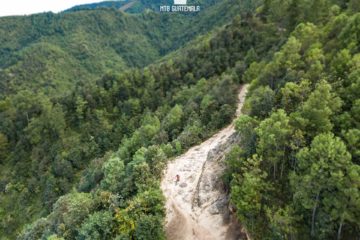 Our 7 day Guatemalan highland mountain bike tour is a one-of-kind introduction to the country and it's amazing riding. Experience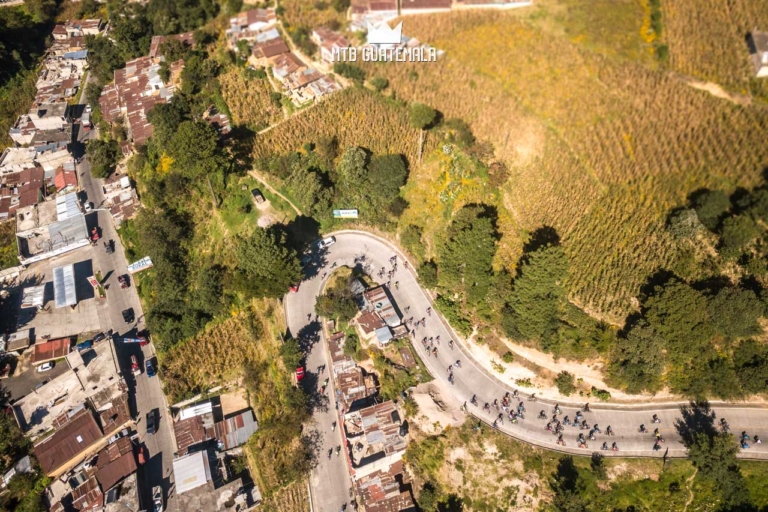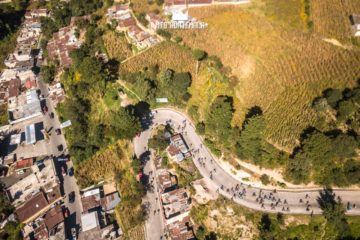 Join us for one of Guatemala's oldest and most challenging group rides through the high protected pine forests of
Totonicapán
.
BEFORE YOU GO
Most of Quiché is over 9,000ft. Which means the weather here is cool. Morning fog fills the valleys and the temperatures here can drop around freezing. Average daily temps range from 10-20°C (50-65°F)
Dry Season (Sept – May)
The dry season here is characterized by hardened adobe like soil – that prevents much undergrowth from developing in the forest. Pine forest here are thin and make for great bike riding.
Rainy Season
During the rainy season (May – September) afternoon storms engulf the area around 3pm – and the rains go through the night. Trails get quite muddy and that adobe type soil can be very slippery.
Recommended Bike
XC  Hardtail or Full suspension 80-100mm of travel.
Maximum gear ratio for climbing. 28×42 or 32×50